This site contains affiliate links. Please read our Policies for information.
The most valuable thing in the world has long been information. While information has changed its appearance over time, its value has remained constant. One of the easiest places to store information is in a portable drive, and the best portable drive is the SanDisk Extreme. Adding information in a coded form and bringing it wherever you want is easy when you have the right tools.
Capture and live life on the go with the SanDisk Extreme; a 1TB portable solid state drive that is built with life in mind.
What makes the SanDisk Extreme the best tool for your information? This specific SanDisk was built with life in mind. There are features like water resistance, portability, and plenty of storage that makes it easier for you to take any information that is valuable to you anywhere.
But before you take advantage of the high, 550MB read speed of the SanDisk Extreme from Best Buy, you'll want to know all of its uses. The uses are vast and while everyone has different information that they consider to be valuable, the SanDisk can get the job done.
SanDisk Specs
The SanDisk Extreme comes with the latest technology in data storage that will help you move information from one device to another. This SanDisk is designed with different lifestyles in mind.
Things like the IP55 rating makes this SanDisk water and dust resistant, the solid-state core makes it shock resistant and the portable design means you can take it anywhere. There are massive storage capabilities with 1TB of space available in this SanDisk.
On top of the rest of the specs, the 550MB/sec speed means you can quickly upload and download your information between devices.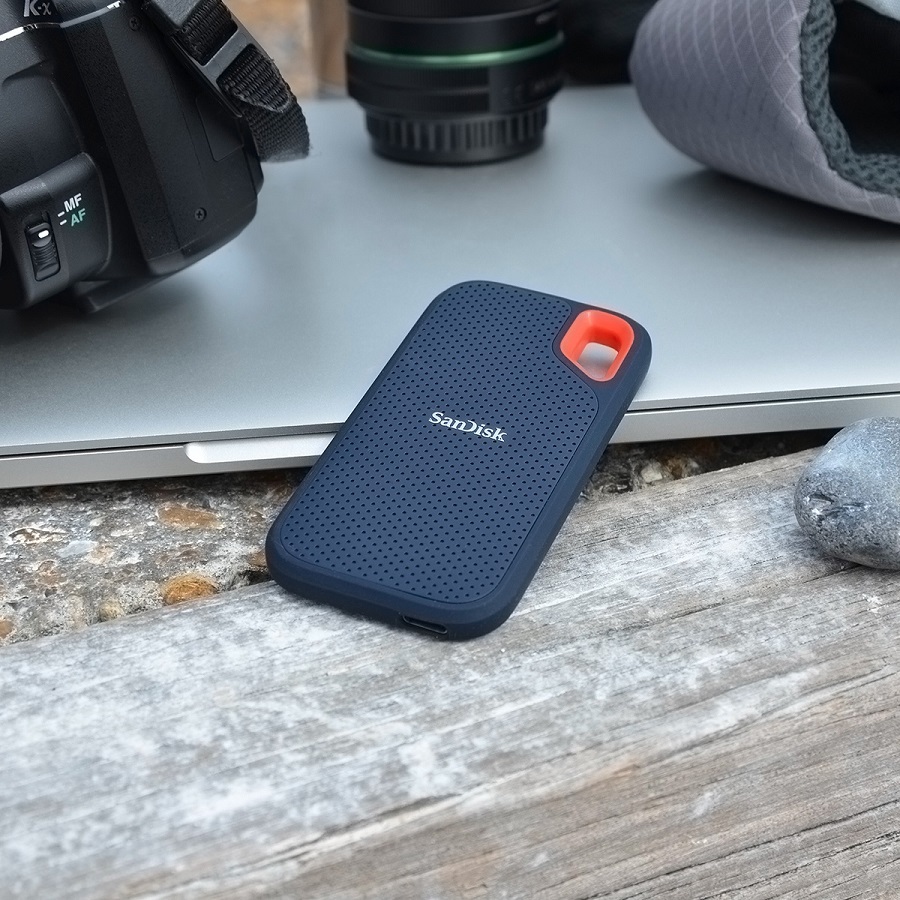 SanDisk Features
When it comes to technology, features just about make or break the device. The water and dust resistance is appreciated but life goes further than just water and dust.
When so many people use different devices, connectivity has become a very important issue. This SanDisk works with both Type-C and Type-A connections through an adapter.
Another feature that is greatly appreciated is the 128-bit AES encryption software that helps keep the information you store on the drive safely. So while the device itself is safe from water, dust, shocks, and drops, your information is also secured.
SanDisk Portability
Portable drives are not new technology but there is always room for improvement. The SanDisk Extreme is built with portability in mind on top of everything else.
The rugged design means that the SanDisk won't break that easily and can withstand whatever you might experience while traveling. There are no moving parts that can break off in transit and the flexible installation process makes it easy to use with both Mac and PC.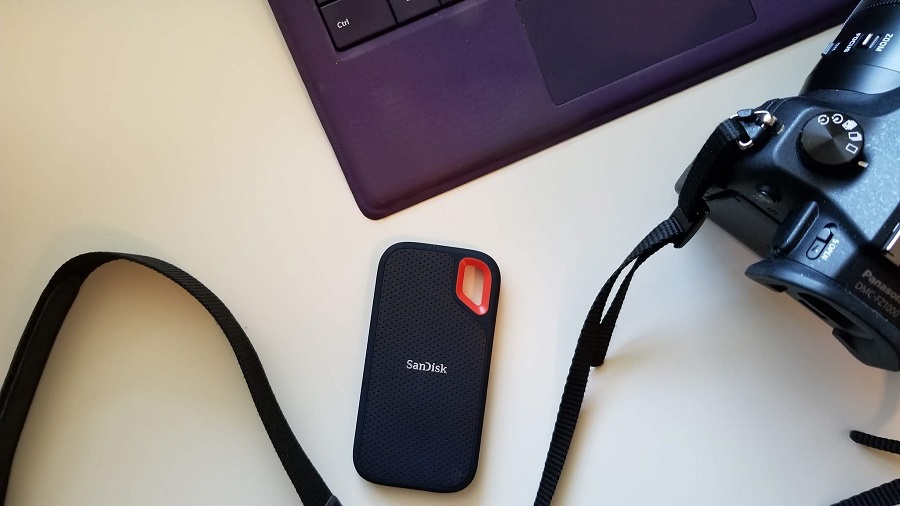 The SanDisk Extreme comes with all of the features we could want and the ease of use we all need.
The simple fact that this SanDisk is compatible with multiple devices means everyone can enjoy the storage of information, music, photos, videos and so much more. The SanDisk Extreme can be found at Best Buy.