This site contains affiliate links. Please read our Policies for information.
Online and mobile games can be more than just a way to waste time while waiting in the doctor's office or at the airport. Especially when it comes to games for children, games can become a way to learn. Everything from the basics with ABC's to memorization and problem solving.
The hardest part is finding online games that are safe, fun, and educational for your children.   We are here to help with these safe online games for children sorted by age group for ages 3 and up!
Big Fish Games is a website and mobile developer, who has over 1000 games for your PC or Mac, iPhone or Android device. They have so many different categories to explore that it can get a bit overwhelming at times. That's why we wanted to go through them for you, and pick out some of the best safe online games for your children, and categorize them by what age group we think the game is best suitable.
The games selected are very cheap, coming with a free trial and the option to purchase and download for an average of $2.99, not bad when you think about how much an Xbox or Playstation game will cost you.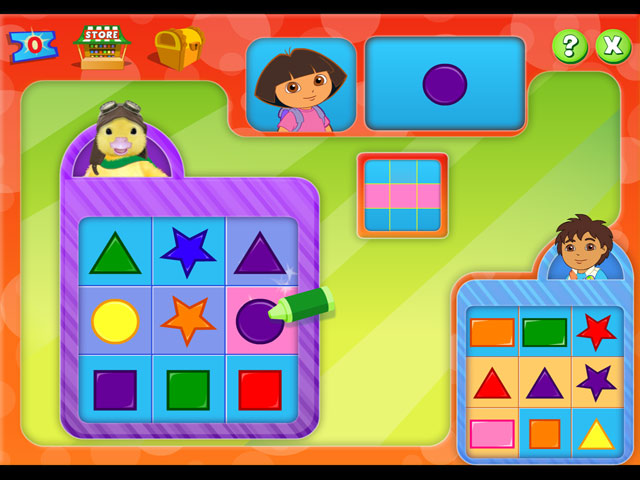 Age group 3-5
Nick Jr. Bingo–  This game is a PC game, and works with Windows computers. The game is your basic bingo game, with a true Nick Jr. twist. Your children can select to play as their favorite Nick Jr. star, and win tickets for virtual prizes. You can also choose to play bingo with colors and shapes, colors and friends, or numbers and letters. All three options allow a great way to learn the basics and give your child a head start on learning. Nick Jr. Bingo offers a free trial, and the option to purchase and download for $2.99.
Dora's Carnival Adventures-  In this game, your child gets more bang for your buck, with a selection of ten different games inside. Each game helps to learn memory skills, counting skills and hand eye coordination. All while playing with Dora and her friends, keeping your child entertained while learning. If that isn't enough for them, there is a sequel to the game, Dora's Carnival Adventures 2: At The Boardwalk. Again, both games come with a trial, as well as the option to buy and download for $2.99 and is available for the PC.
ABC Cubes: Teddys Playground-  Another great way to learn and familiarize your child with their ABC's. The idea of this game is to help Teddy clean house before the owners arrive. If you successfully clean the house and put away all of the ABC blocks, a tasty popcorn treat awaits Teddy. For the PC, this game has the same trial offer as well as an $2.99 option.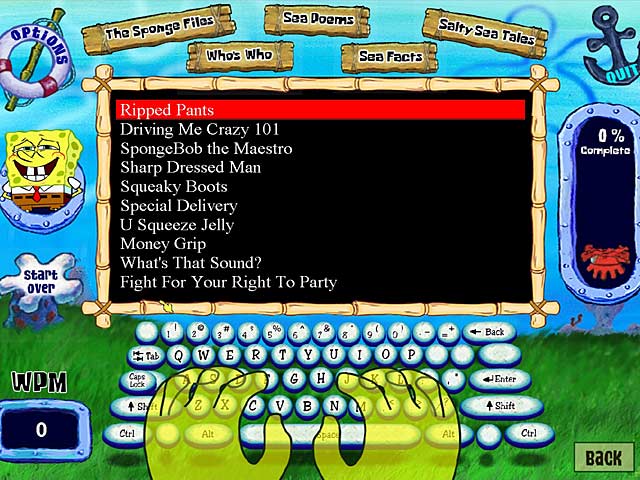 Age group 6-8
Kaia's Quest-  Kaia's Quest is to help save her brother Alex, from a puzzle making monster. It is up to your child to solve the puzzles and work their way closer and closer to her brother. This game is a bit different from the others, as it is available through Android, with a free version that is limited and a full version for $1.99.
Tropical Fish Shop 2- Annabel and Harold are trying to organize their new pet shop, and need your child's help to find matching fish to determine where they go. This game helps your child identify similarities and is a great way to keep the mind wheels turning. This might even make cleaning their room fun…or not. Like the other games, this one is for the PC, and has the same free trial, or $2.99 purchase options.
SpongeBob Squarepants Typing- Typing is becoming a must, with technology moving fast, it is a great skill to have. Let your child learn how to type with somebody they know and love from television, SpongeBob. Using arcade style games, your child can keep track of progress, and start building their typing skills early. Available for the PC, this game also has the same trial offer as well as $2.99 purchase options.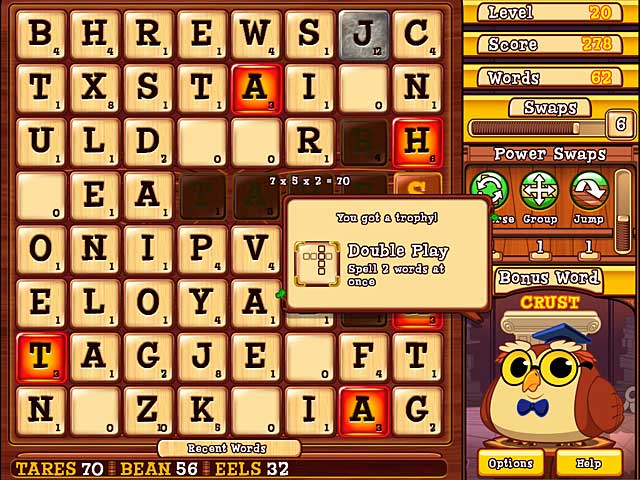 Age group 9 and up
Tales of Lagoona: Orphans of the Ocean- A more elaborate game, Tales of Lagoona, asks your child for help to save the orphanage from being shut down. ASking them to search for the objects needed to do so, is a great way to work on memorization as well as the ability to pay attention and keep their eyes peeled. Problem solving is a skill we all use on a day-to-day basis, and after playing this game, your child will have a good foundation to grow on. This game is a PC game with the same offers as the others, free trial and $2.99 purchase option.
Word U- Having a great vocabulary is one of the staples of learning. Word U, helps your child learn new words, as well as remember words they have already learned. An updated version of a cross word puzzle, Word U will keep your child entertained and learning at the same time. This game has an option to play on a turn-based classic mode, meaning your children can play against each other, and try to beat the score. Available for the PC with the same great offers of trial play as well as $2.99 purchase options.
Captain Glo- Captain Glo needs to save his kingdom from darkness, in order to do that he needs your help to light the way. This puzzle game offers over 120 puzzles to solve and complete in order to move forward and save the kingdom. Captain Glo is available on iTunes, with a free limited version and a full version for $2.99.
Super Granny 4- Super Granny is a Big Fish Games staple, with over 6 games already made, and surely more on the way. This game calls for problem solving skills in the form of puzzles. Help Super Granny and her friends find the leader of the Shadow Organization, all while solving puzzles and having fun with the story line. Super Granny is available on the PC and you can choose from up to 6 different versions of the game.
So be sure to go and check out any of the games we listed above, or feel free to roam Big Fish Games on your own. You will surely find a few games that you might even enjoy yourself AND compliments of Big Fish, we are giving away a $25 Google Play gift card!
a Rafflecopter giveaway