This site contains affiliate links. Please read our Policies for information.
"Strange Magic" is the newest film to come out of Lucasfilm Ltd. that was inspired by Shakespeare's "A Midsummer Night's Dream".  Follow the comedic adventures of goblins, imps, fairies and elves as they battle over a very powerful potion. All the while listening to music from the past six decades help bring the story to life. Directed by Gary Rydstrom who also directed "Toy Story Toons: Hawaiian Vacation" and "Lifted" from a story by George Lucas. "Strange Magic" in theaters everywhere on January 23rd, 2015. Before, during and after have your own fun in the forest with these "Strange Magic" themed printable's. After you've seen the movie be sure to share your thoughts on social media using the hashtag
#StrangeMagic
.
Click each image below to download the pdf file for better printing quality.
The Maze
Find your way through the maze to get the imp with the potion.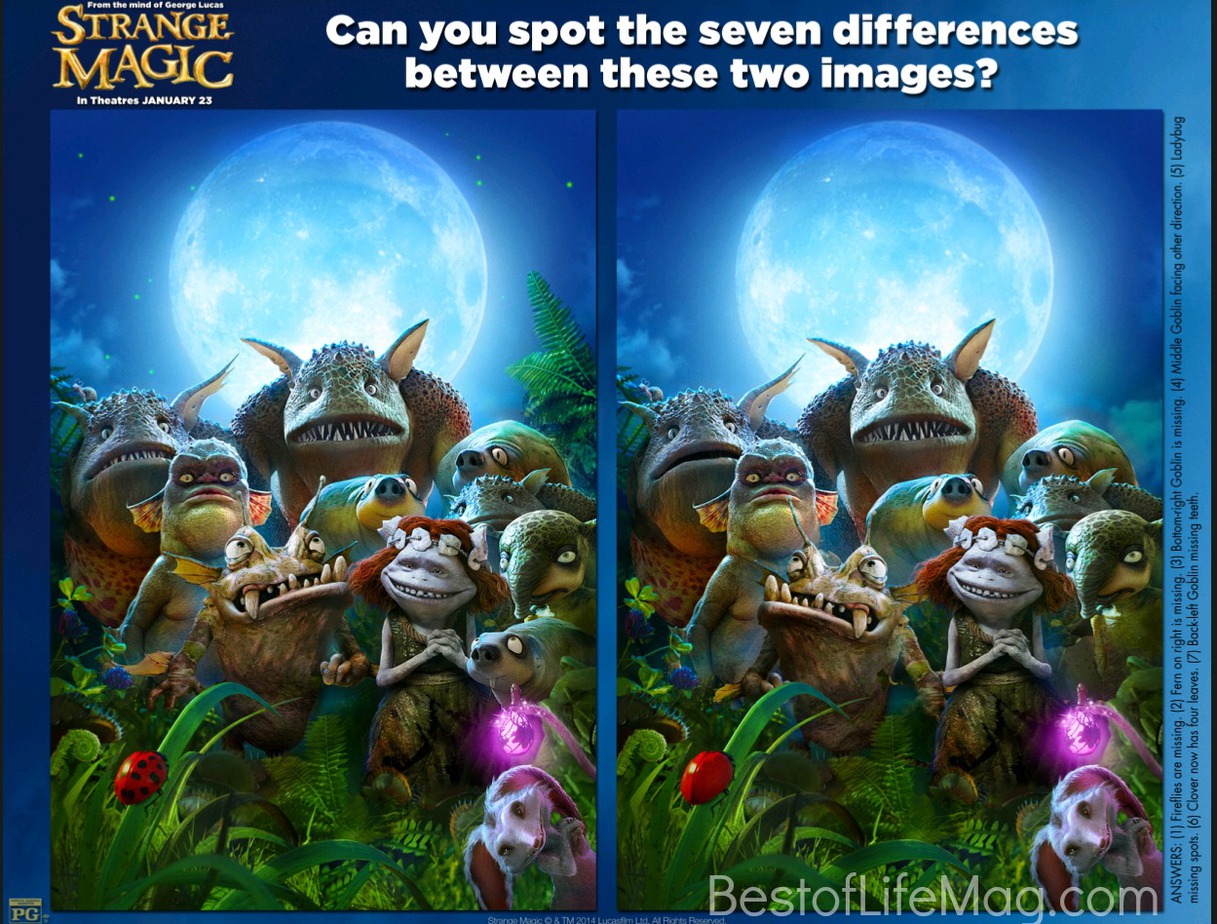 Spot The Differences
The forest is a crazy place in "Strange Magic" where things are always changing. Can you find the differences?
Find The Match
Have an adult help with these pieces, and then see if you can find the match, maybe even find the potion everyone's looking for in the #StrangeMagic.
While your printer is warmed up, try out our other printable Disney movie activities.