This site contains affiliate links. Please read our Policies for information.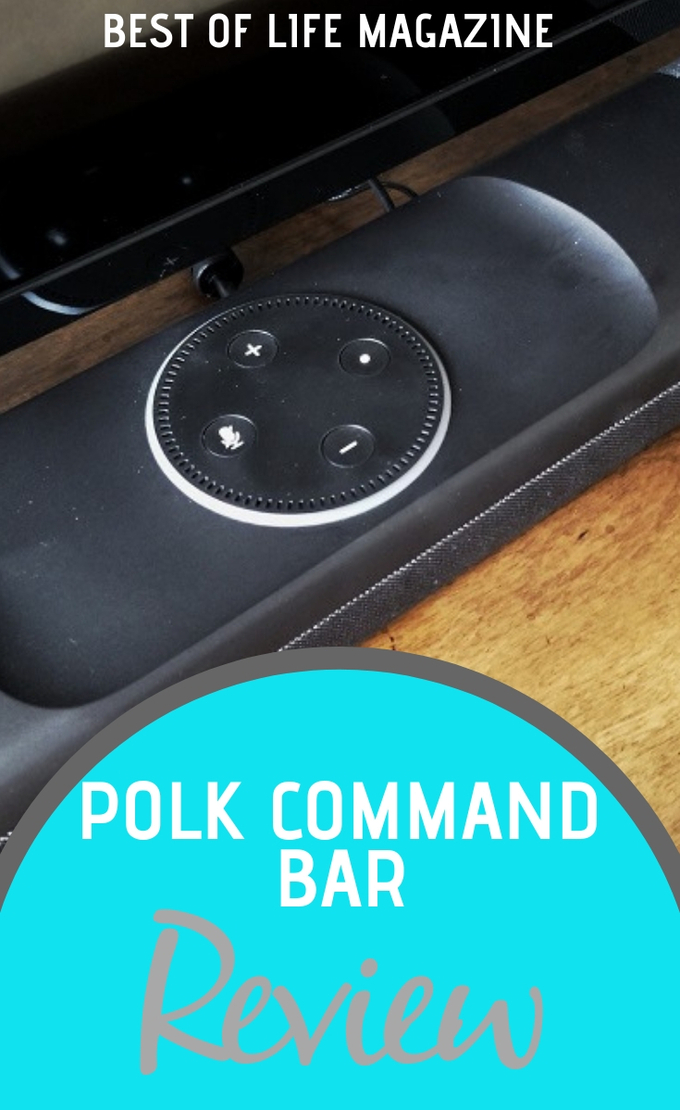 When it comes to consuming content, many thought we would be moving away from the television. But then the television got internet access and that reinvigorated the television. Tech kept moving and the tv got a better picture, better features and what we saw became even better. But what about what you hear? Well, tech didn't forget about sound and the Polk Command Bar is proof of that.
When combined with impressive rich sound, the Polk Command Bar with Alexa built in is a must consider when shopping for a soundbar.
The Polk Command Bar is a soundbar that commands you to listen but also takes commands very well. This sound bar can be found at Best Buy but there is so much more to it than just the sound.
Thanks to the Alexa integration, you can get great sound and use it to help you with everyday tasks.
Getting cinema level sounds out of one sound bar and having it be as smart as your Amazon Echo is something we only dreamed of and now, the Polk Command Bar is a reality.
While on paper the Polk Command Bar sounds amazing, the question is does it actually sound amazing?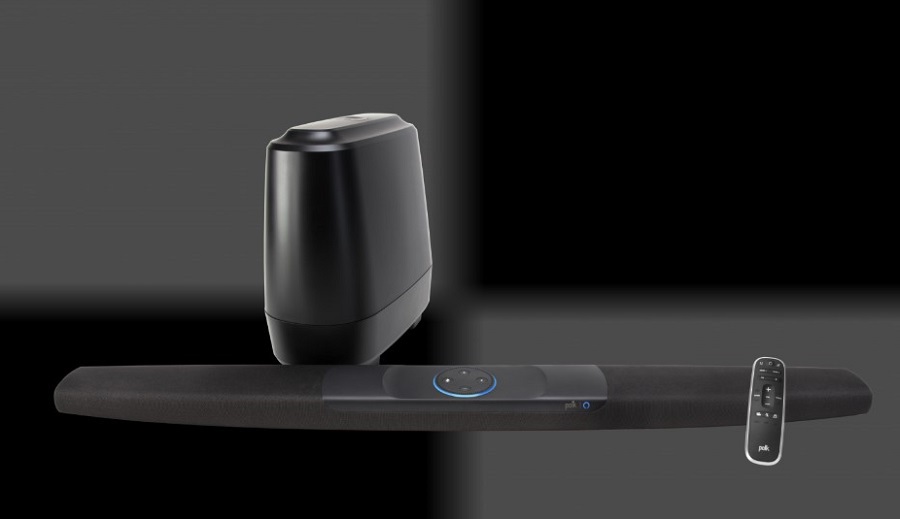 Our Polk Command Bar Usage
I have a confession.
I am addicted to sound bars. My husband thinks it's comical because I always check them out when we are shopping. And I always seem to think we need one. Everywhere.
Adding the Polk Command Bar to our entertainment setup in our loft has been perfect! With the open style of a loft, the bad thing is the sound can kind of fade out into the distance.
But, with the Polk Command Bar, the good thing is we can now enjoy music throughout the upstairs when we want to.
We have a 65-inch television so the Polk soundbar can do what it is designed to do really well. Watching movies, listening to music, telling Alexa what to do – it's easy as ever.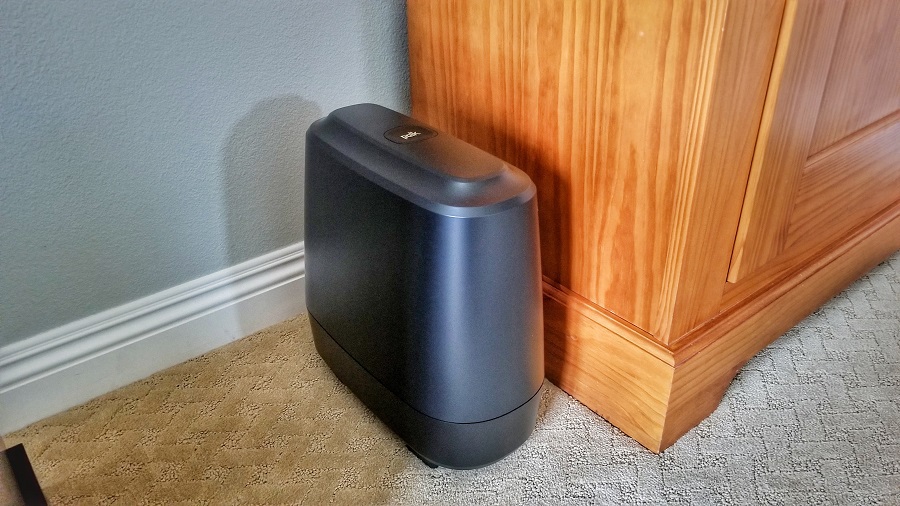 Polk Command Bar Features
There are many features that make the Polk Command bar better than most smart sound bars. The biggest and most useful feature of this sound bar is the Alexa integration.
This allows the bar to hear your commands when you ask Alexa for weather updates, shopping list items, and so much more.
Then, Alexa responds to you through the sound bar. Beyond that, there is a performance-tuned driver, a wireless subwoofer, Dolby/DTS surround sound decoding and so much more.
Together, the features of the Command Bar provide room-filling sound that fully immerses you into whatever you're listening to. In fact, you can use the Bluetooth connectivity to connect to other smart devices to play your favorite playlists as well.
For your tv, you can use the HDMI ports with the optical cables to make the connection even easier and then plug your Amazon Fire TV right into the built-in USB port to play movies, tv shows, and music.
All of these things, including the sound bar itself, can be found at Best Buy.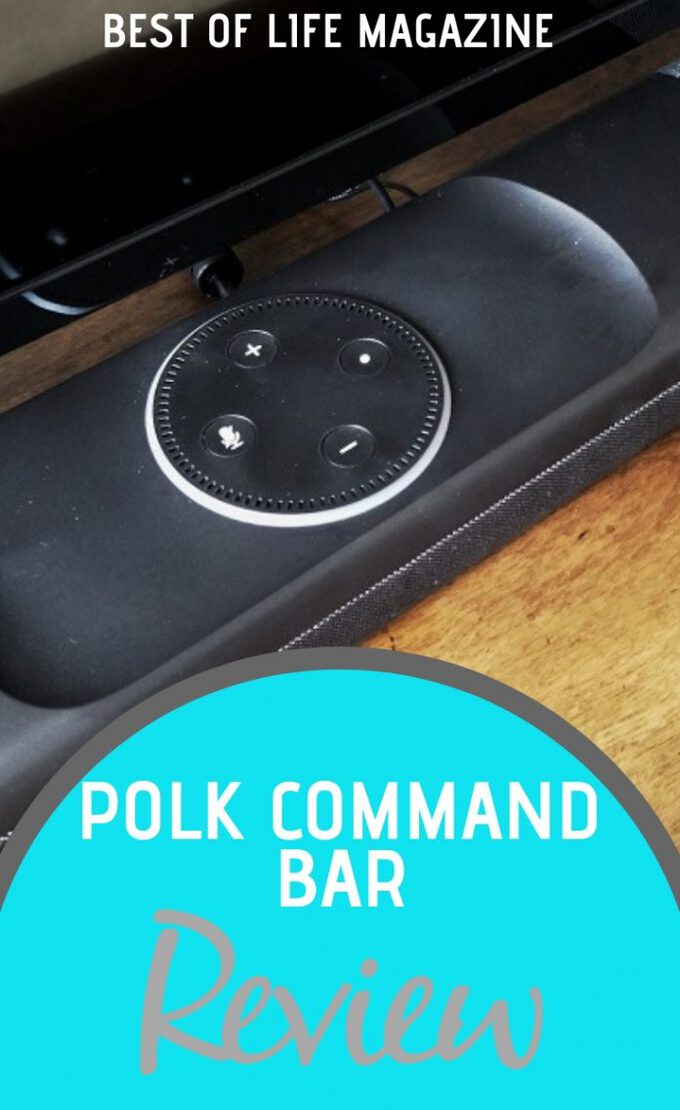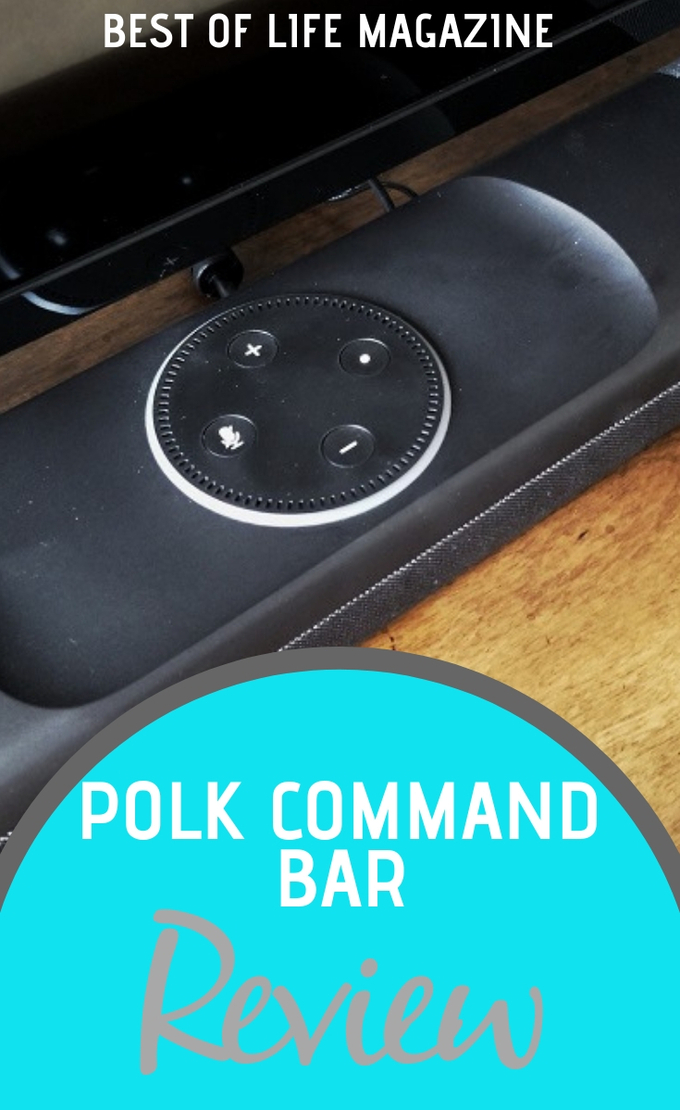 Polk Command Bar | Polk Audio Sound Bar Review
Having Alexa built-into a smart sound bar is an amazing idea and, for the most part, works really well. However, I will say that the voice recognition could be improved upon. When you're sitting on one side of the room and the Command bar is on the other, the recognition is a little slow.
However, it does work most of the time. Beyond that, the sound from the Command Bar is amazing! For a sound bar that seems to tote, it's Alexa integration as the star, the sound is unbeatable.
We expected this sound bar to be subpar and the Alexa integration to steal the show but we were wrong.
After going through many different sound bars and loving the majority of them, this one rises to the top of the list. You can find the Polk Command Bar at Best Buy today!