This site contains affiliate links. Please read our Policies for information.
I attended a media event at Walt Disney World this weekend as a travel writer for Traveling Moms. We were so fortunate to ride the soon to open Seven Dwarfs Mine Train ride at our TMOM Retreat, which I guarantee you are going to love!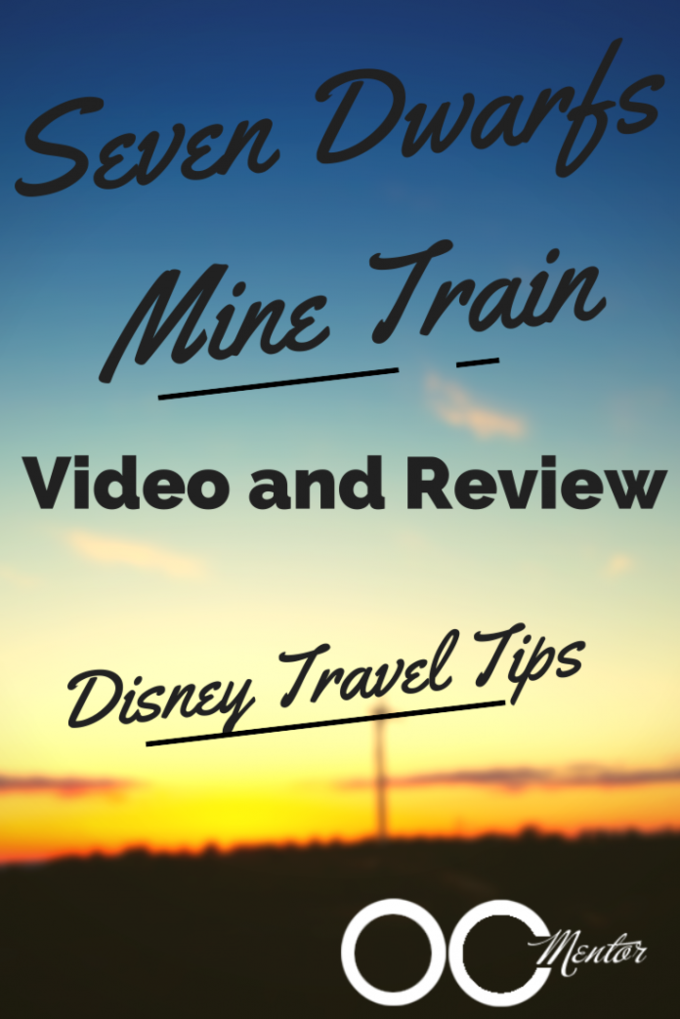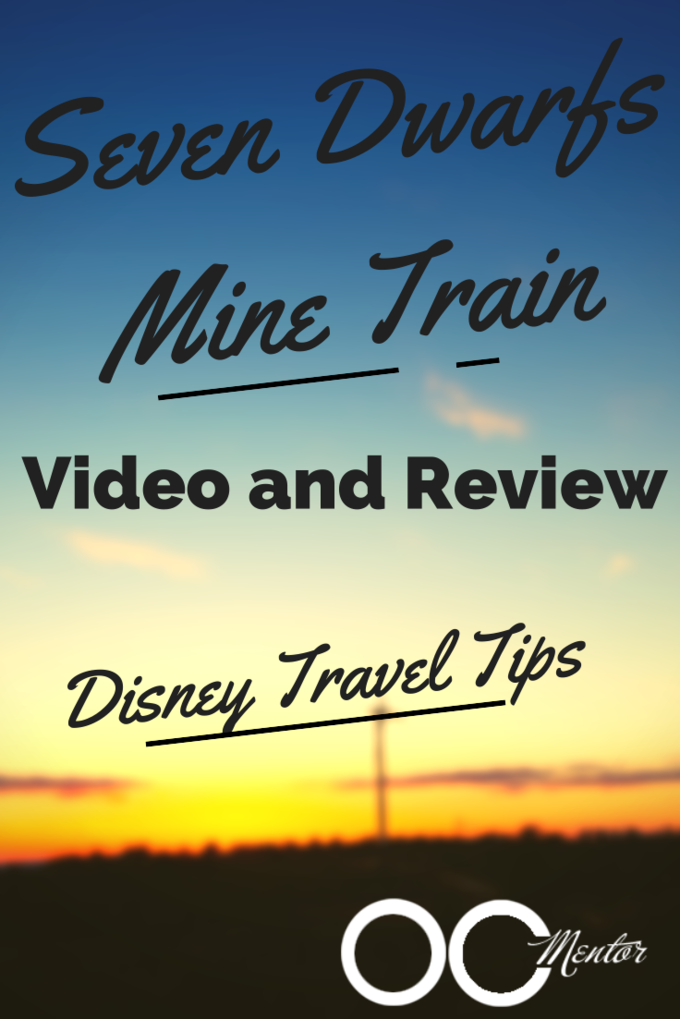 As you first approach the ride, you will immediately notice that the Seven Dwarfs Mine Train ride offers interaction throughout the line, which everyone will appreciate as they wait. Considering this ride is surrounded by such high anticipation, riders should expect long lines in the beginning months after it opens.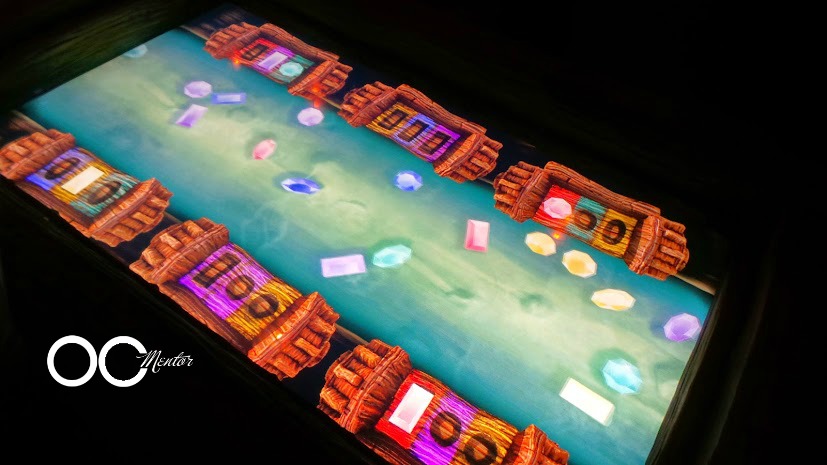 Disney designed the ride experience incredibly well offering these interactive points throughout the line. Parents will especially appreciate this as they wait in line with their children. Put the cell phones down and play some games with your kids while you wait. The game table is a blast and allows both sides of the line to experience the fun.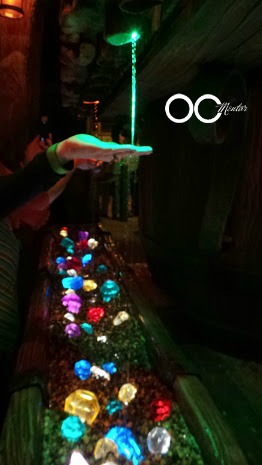 As you continue down the line, play some tunes on your own or with others as you put your hand under water spouts. As you do, lights and musical notes come alive allowing you to create your own songs.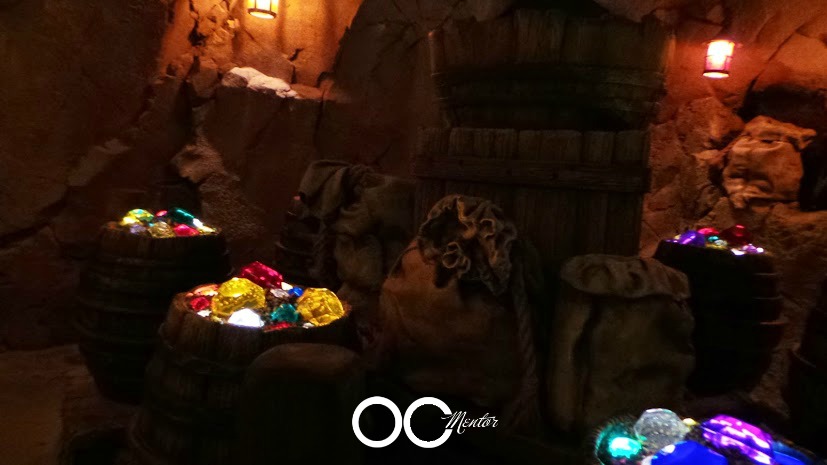 As you enter the mine be sure you take time to spin the barrels and watch the ceiling dance in bright colors! We had a blast playing this with fellow media friends that were in line as it requires a team effort. Pull your friends and family together to experience the full magic.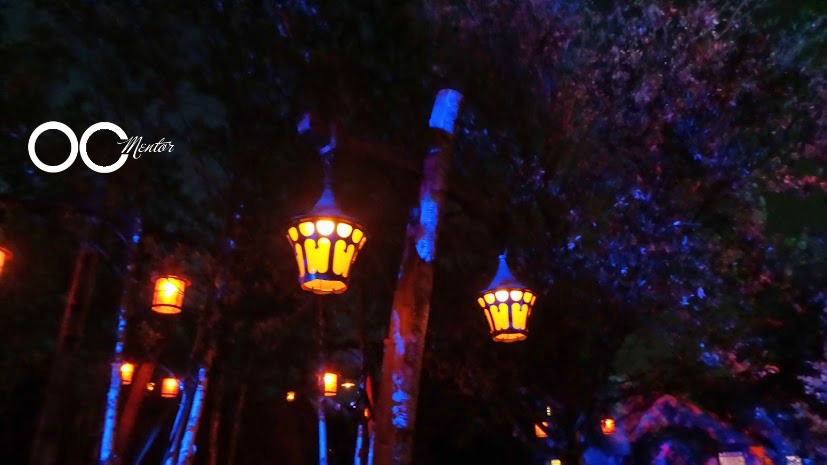 While our weekend traveling to Florida was filled with more rain than we hoped, we were able to enjoy the Seven Dwarfs Mine Train media event in dry conditions. Again, Disney's Imagineers designed the ride experience with guests in mind; the mine and covered areas offer protection from the elements as you wait in line.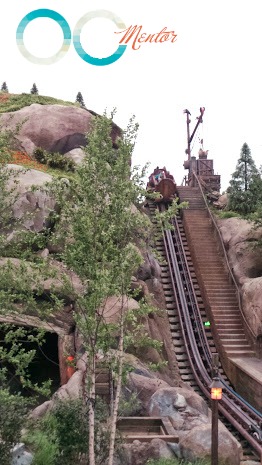 The mine train cars fit four people in each of them situated two by two. We rode in the middle of our train and also scored the front cart! I personally recommend sitting in further back in the mine train as you gain speed and momentum making the ride even more fun!
The Seven Dwarfs Mine Train is filled with fun! Cal and Ava are 10 and 7 years old and I am confident this ride will be one of their longtime favorites. It is fast and filled with turns and hills that will make bellies drop out to reveal laughs and giggles at every turn.
But the real question is…Are YOU ready to ride along in this ride video captured on the Seven Dwarfs Mine Train ride at Walt Disney World?
And if you are traveling soon, be sure to check back at OC Mentor for travel tips and reviews!