This site contains affiliate links. Please read our Policies for information.
Today almost every car is outfitted with a Tire Pressure Monitoring System or TPMS, but each one works a bit differently. Some cars will let you know that a tire is flat by flashing a single light or a short "Tire pressure low" message. Other cars will tell you that the tire pressure is low and even tell you what tire is low. However, that's where it ends, and that's where the PAPAGO TPMS 100 excels.
PAPAGO GoSafe TPMS 100 is a way to monitor your tires on your own, ensuring safe tire pressure at all times.

The PAPAGO
PAPAGO makes a lot of products that are aimed at making your drive easier in every way and the PAPAGO is the epitome of that goal. This TPMS comes in the form of a dongle that you plug into your lighter port in your car and 4 tire caps. The face of the dongle that you plug into your lighter port is a display and even has a USB port to plug in your phone charger.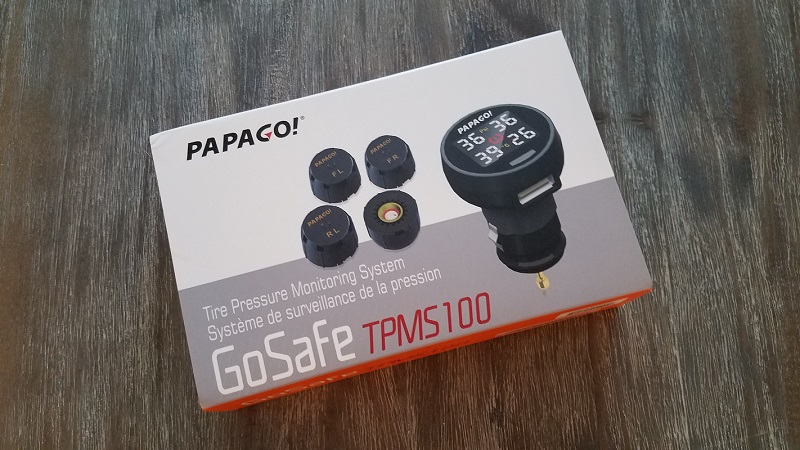 How it Works
The PAPAGO TPMS 100 system is very simple yet very detailed in monitoring your tire pressure on each wheel. The information that is displayed on the dongle inside your car comes from the tire caps. Each cap is a sensor that monitors not only tire pressure but temperature as well. When there is a change in the pressure or temperature that is of concern, your dongle will beep. You can then safely pull over and check the display on the dongle. The display will tell you what is abnormal with your tire and which tire has the problem.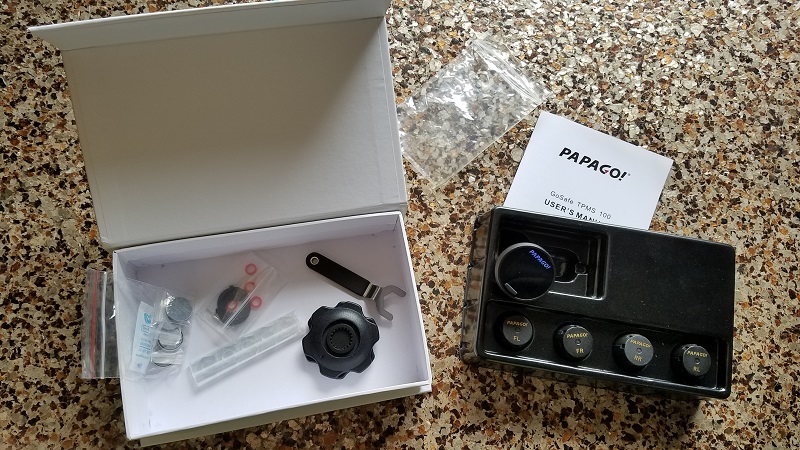 How to Install
The PAPAGO system is very easy to install. Simply plug in the dongle to the lighter port, and replace your existing tire caps with the PAPAGO caps and you're set. If your car already has a TPMS, you can use the PAPAGO as extra protection. There is no need to remove the existing system or even remove your tires to install. The best part is, it's so easy, you can do it without needing to take your car into the shop to have it installed professionally.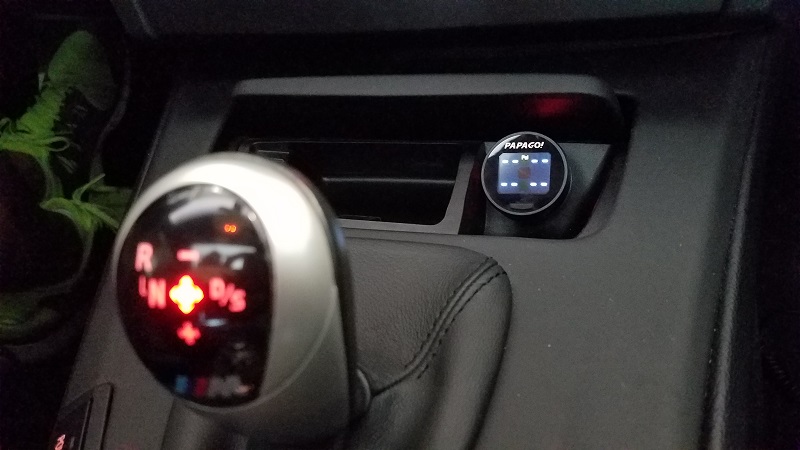 Final Thoughts
I personally own a BMW M3 that comes with its own TPMS already preinstalled. However, the PAPAGO monitors more than just pressure and gives me every bit of info I need in order to feel safe while driving. The entire system is very easy to install and use which makes for extra points in my book. Lastly, the overall system just feels more stable than the system already installed in my M3. Instead of just getting a warning when my tire is already low, I can see the digression of the tire over time. That way I'm prepared to make the necessary changes or fixes before the tire pops. The PAPAGO system is great for the long road trips or just driving around town, compliments my PAPAGO Dashcam perfectly and is a must have for drivers everywhere.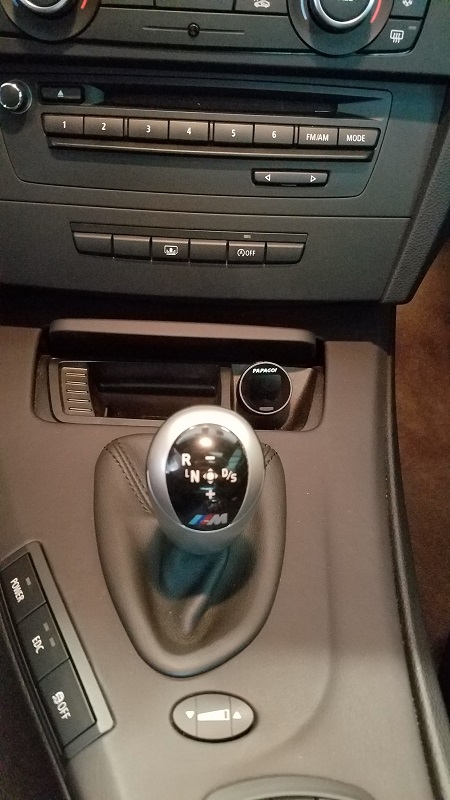 Save