This site contains affiliate links. Please read our Policies for information.
One of the biggest parts of technology is the display. Display quality usually gets its start with televisions, then expands onto mobile devices. First we had the Standard Definition displays, which we already had on many televisions, then there was High Definition, and now we have 4K resolution. However, 4K resolution has so far been very limited as it grows and this year 4K could become the standard. Leading the way in 4K viewing experiences is Panasonic, and this year they have some very exciting news. Panasonic has introduced the world's first 4K Blu-ray player.
The way we measure the definition of any display, is in pixels. HD, for example, has 1920×1080 pixels which is more commonly known as 1080P. Many of us have 1080P televisions in our home, but 4K takes everything to the next level. A 4K resolution television has 3840×2160 pixels, also commonly known as UHD or Ultra High Definition. Until now, there hasn't been a disc player that can produce images with similar pixel ratios as 4K televisions.
Panasonic has created and shown off the prototype for their 4K resolution Blu-ray disc player. The prototype Blu-ray player produces an image with a 3840×2160 pixel ratio. This means that the Blu-ray player made by Panasonic will create stunning images that will best be shown on a 4K television. This new option means there will be so much more you can watch on a 4K television, in 4K resolution. Especially since the Blu-ray Association has announced that later this year, there will be 4K Blu-ray discs available to the public.
Blu-ray got its start back in 2002 but was not widely used by the public until 2008. Then word started spreading of 4K resolution televisions, and last year we saw plenty of televisions capable of that new standard, but there hasn't been very much content available in that UHD standard. Netflix has already started offering 4K streaming options that work with our streaming devices like the Chromecast. Still, there will be nothing better than a 4K resolution disc. The Blu-ray Association has announced that they will be a 4K option in 2015, but without leaders of industry like Panasonic, there would be no way to view them.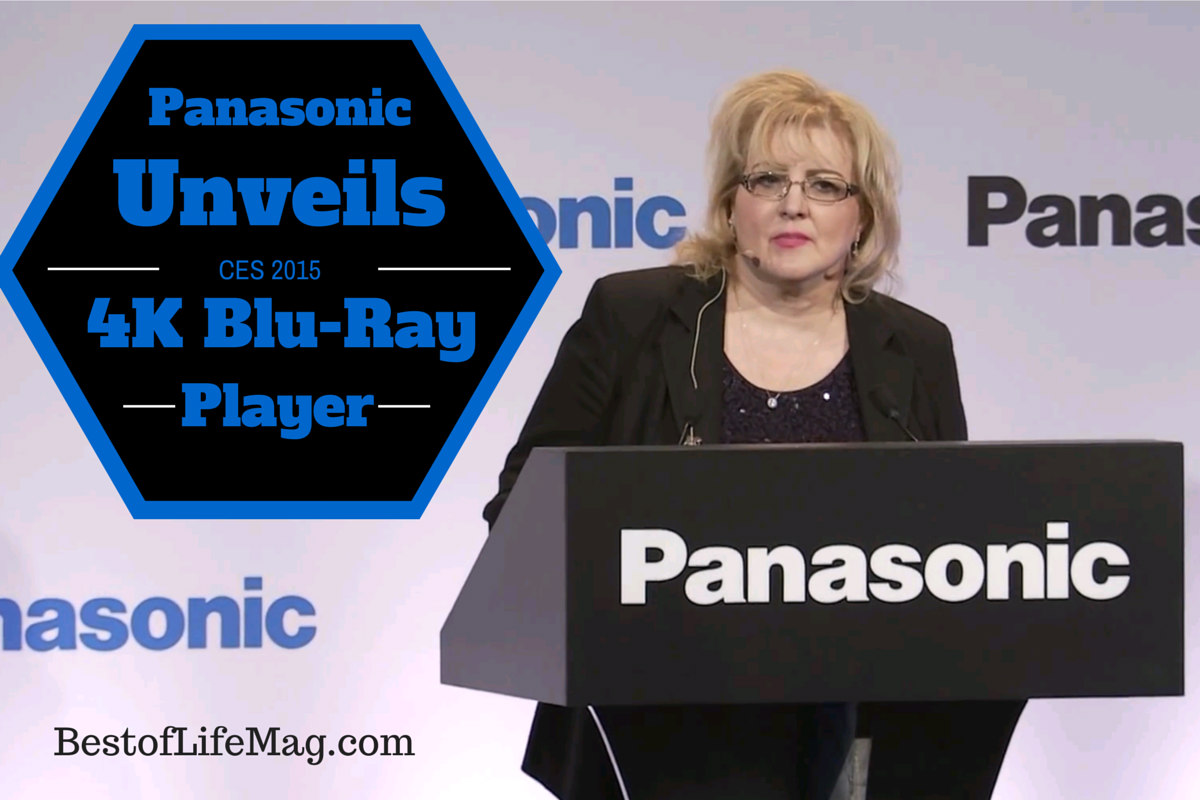 Thankfully, Panasonic has us covered, and soon we will all be watching 4K resolution movies and shows on our Panasonic disc players.  While Panasonic has us wowed with 4K resolution in the home, be sure to check out some of the other awesome stuff we've covered at CES 2015.