This site contains affiliate links. Please read our Policies for information.
We love family movie nights and try to set at least one weekend evening a week aside to bond as a family while we watch one.  Cal and Ava have been seeing all of the hilarious commercials for 
Paddington
so relished the opportunity to share a family movie night with you thanks to BSM Media and Stars.
Paddington proved to be exactly as we had hoped – a heartwarming family movie that everyone could enjoy.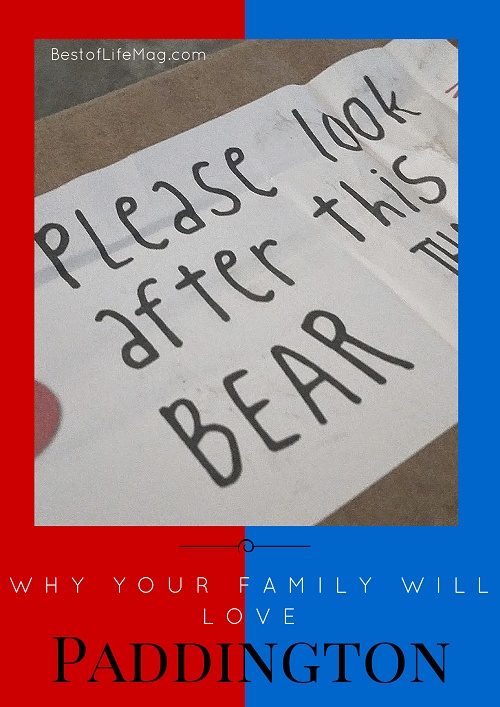 Paddington is a Movie for Girls and Boys
When our children were younger it was easy to find movies that they were both interested in.  Not the case anymore.  With a boy and a girl, their interests do not overlap as much anymore; this is further complicated by our oldest being a tween.
When the kids heard we were going to have a movie night as a family and watch Paddington, they both lit up.  Our oldest knew it was not a cartoon movie and both loved that the commercials made them laugh a lot.
And then we started the movie and saw it was so much more than that.  Paddington is based upon what is possibly the world's cutest and funniest bear finding a family, which happens to be made of a nuclear family and both a brother and a sister.  Something everyone could relate to.
Both boys and girls will fall in love with Paddington throughout the movie; he is filled with love and simply wants to belong. 

A Bear with a Focus on Family
It seems a lot of movies these days start with a focus on family, only to diminish it quickly to develop a story line.  In Paddington there is a focus on family that stays with you throughout the entire movie – this earns it major points for my husband and I.
Paddington tells the story of a displaced loving bear that is searching for a place to belong in a new place – a feeling everyone can relate to. While he finds that place, he ultimately ends up with far more than he planned on – a family.
A place to belong, to love, and be loved.
Celebrate your family during your Paddington movie night by making name cards, preparing your favorite meal together, and snuggling in for a night focused on you.

Paddington Teaches Unconditional Love
Family isn't perfect – we all make mistakes.  Children, and adults, always benefit from positive examples that show us it is okay to be imperfect.  We can be ourselves and still be loved.
Paddington shows us all that family is the one place in the world you can receive unconditional love. 
Ava made us each a special invitation for our movie night and wrote a special love note on the back of each one.  It made our movie night even more special.
You can download Paddington on iTunes or Amazon and learn more by following Paddington on Pinterest, Facebook, and Twitter.