This site contains affiliate links. Please read our Policies for information.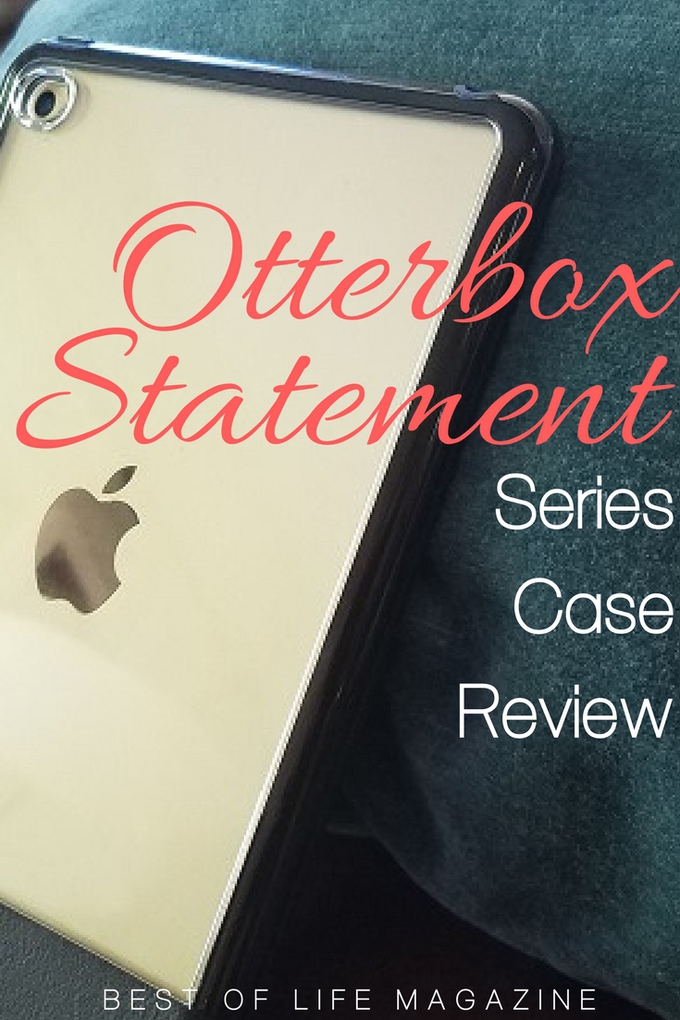 Otterbox is known worldwide for their smartphone cases. The best Otterbox cases defend your phone from drops, scratches, and look great while doing so. While Otterbox smartphone cases are amazing, so are their tablet cases. One example of the best tablet cases is the Otterbox Statement Series case for iPad. The Statement series is a line of cases that is designed to protect your iPad from life as well as make a statement.

This isn't the first time we've talked about Otterbox cases and covers and it probably won't be the last! They have so many different cases and they offer such a wide variety of protection for everything from cell phones to computers and tablets. You can even use their original item, the Otterbox, to keep your items dry during your favorite outdoor adventures!
Trying to make a statement with tech can be difficult but the Otterbox Statement series case for iPad makes a statement with class.
Apple fans love Apple for many different reasons but one is more common than others design. All Of Apple's products have been designed with a futuristic feel that has been replicated by many.
One common thread among all Apple products is the Apple logo on the back. The Otterbox Statement series case for iPad helps bring that logo to the front. While aesthetic is important in the Statement series, there's more to the case to love.

Otterbox Statement Series Case for iPad Design
Over the years Otterbox has perfected the design of their cases. With every series release, they seem to perfect the design even more. The Otterbox Statement series is a product of that urge to make perfect even better.
Statement cases are designed to make a statement but not to overpower your device. In fact, the Statement series may be one of the thinnest built Otterbox cases available. Another key factor of the Otterbox Statement series for iPad is the half clear back that is meant to show off your iPad's already great design.
Through the clear window of the Statement case, you'll see not only the Apple logo but the word "Apple" perfectly sitting on the edge of the case.

Otterbox Statement Series Case for iPad Style and Pricing
Statement cases are designed to be thin and show off the beautiful elegance of an Apple product. However, the strength and protection are still there. Each case is certified by Otterbox to provide drop protection.
While in the event of a drop the statement case will protect most of your device, there is no screen protector. Without a screen protector, if your iPad falls and hits a corner, screen side first, you may lose the screen. Conditions would have to be exact for your screen to be ruined with a Statement case on though.
You can find an Otterbox Statement series case for iPad Pro 9-inch and the iPad Mini 4. There are three color options, black, blue, and maroon for either $69.95 or $79.95 depending on the device.
More Otterbox Case Reviews
Otterbox Amazon Shopping Links
Otterbox iPhone Cases Review and Overviews
Difference Between Otterbox Defender and Commuter Cases