This site contains affiliate links. Please read our Policies for information.
This week, in celebrity news, we find that women are stronger than ever. We want to take a moment to look at some of the big names that are making a difference. Sometimes they don't ask for this opportunity, but handle it with grace. Take Melissa McCarthy for instance.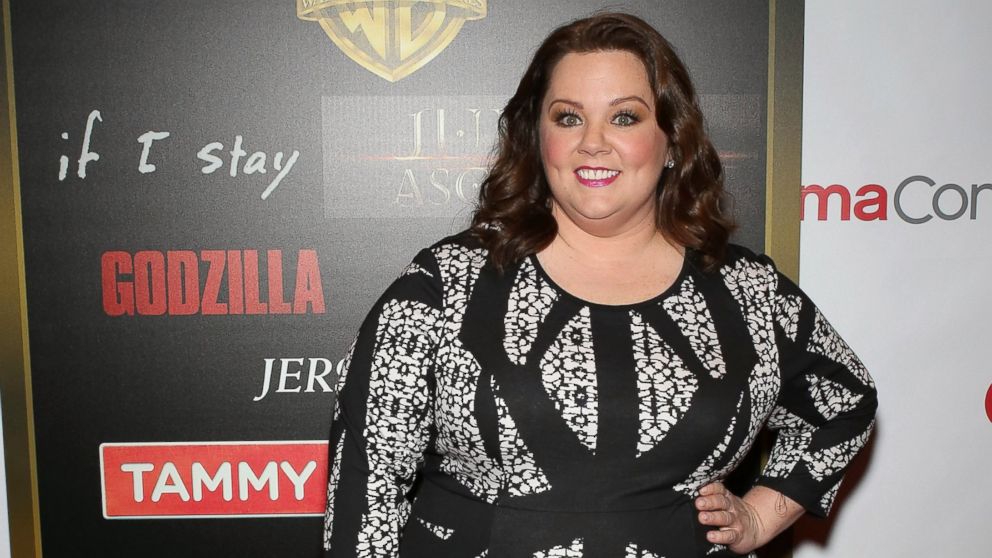 Melissa McCarthy may have lost a few pounds but does that matter?
Melissa is one of the funniest actors out there today and has always been inspirational in her comfort with her body. Melissa told People.com "I've never felt like I needed to change," Melissa added, "I've always thought, 'If you want somebody different, pick somebody else." I'll speak for everyone Melissa and say, we don't want somebody else!
Speaking of body image, we need to speak on the other side of things. Tara Reid had to defend her skinny body after posting a bikini photo to Instagram. Yes, I know, is this really a thing? Yes, yes it is. Tara was criticised for being too skinny being called anorexic,"sick" and a hashtag even started #soskinny. In response, Tara told TMZ, "I'm just a small-boned girl." Tara added, "I eat, I eat, I eat." So I guess we've learned you can't be skinny anymore, you can't be fat, you have to be just in the middle. Or say whatever and do what makes you happy.
 
Switching gears from body image to sexuality let's discuss Peter Pan. Thursday night Pan Live aired on NBC, and you may have noticed that Peter was more of a Peta. As it turns out, the very first stage production of the classic tale of the boy who never grew up, cast a woman to play Peter. That casting decision has stayed that way ever since the 20th century. So if you were baffled by a woman playing Peter Pan, maybe you should get out more.
 
Let's keep this strong woman trend going with Taylor Swift. Taylor was recently spotted partying it up with her ex Harry Styles in London. This was all after the Victoria Secret Fashion Show, but does this mean a rekindling of that flame? We'll just have to wait until her next album release to found out.

If there's one woman who is particularly strong and deserving of her success its Lupita Nyong'o. After Lupita's starring role in 12 Years a Slave, the US has been enthralled with her. Lupita came from a part of Africa with only one television channel and only dreamed of making it on the silver screen. During a conference in Boston, Lupita got a bit emotional while telling her story of how she made it where she is today. "What I wanted more than anything was to make believe for a living," Lupita finished her speech at the Women's Conference in Boston with this statement that we think puts a nice bow on this strong women trend. "We continue to fight for equality, for justice, for freedom, for compassion and we achieve the most when we are awakened and responsive to the desires of our individual hearts," Continuing to say, "It is then we can be part of a whole and share our tools to fulfill the bigger picture of a better tomorrow."