This site contains affiliate links. Please read our Policies for information.
Little Ava asked to go fishing a few weeks ago. So a fishing we went up at Huckleberry Pond in Santa Ana. And it was awesome. Both kids caught a 3.5-pound catfish.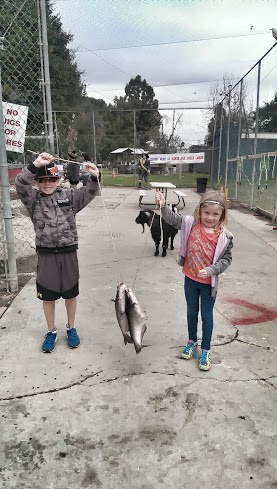 So I called my dad. Because when a girl has 7 pounds of fish to fry, memories of fishing with her dad and eating freshly fried fish come naturally.
This fish fry recipe is easy to make at home and tastes amazing…
1. After you filet the fish and remove the skin, cut the fish into one inch chunks.
2. Make an egg wash consisting of 4 beaten eggs and a shot glass of water.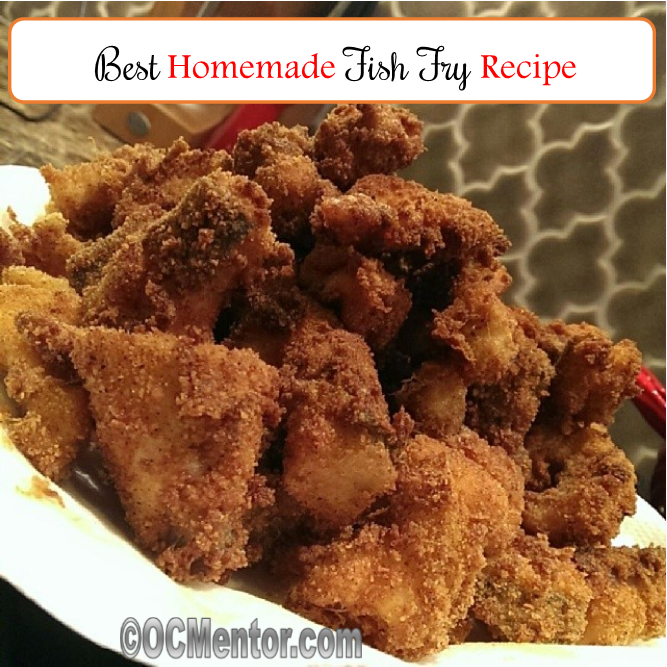 3. We do not have a deep fryer so I poured one large container of canola oil into our large Le Creuset brassier and warmed it until it was bubbling.
4. Empty two boxes of chicken Shake n Bake in a large bowl.
5. Dip each piece of fish into the egg wash and then coat it in the Shake n Bake. Coat well and gently place it in the oil to fry.
6. 4-5 minutes should be plenty of frying time; fry until golden brown.
And as Papa says, "Serve with love".