This site contains affiliate links. Please read our Policies for information.
What would you want in your home appliances if you could have anything?
I don't know about you, but it's something I find myself thinking about a lot.  Technology is growing by leaps and bounds every
few months and one thing CES 2015 taught me is that we seemed to have reached a new point in technology.  A point at which isolated advancements will finally integrate into other areas to impact our lives in big ways.
Integrating technology into our daily lives makes life easier for all of us and LG Electronics has taken this to heart.
The result?  Home appliances and accessories that meet so many of our daily needs that we simply must have them.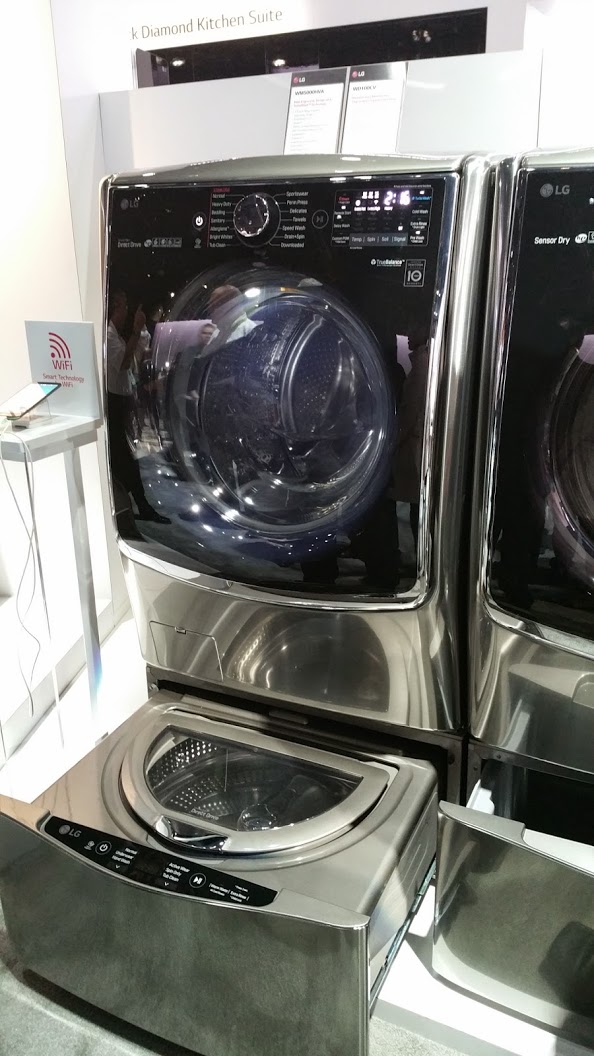 LG Mini Washer
As a mom and wife there are so many days where I feel like one person needs one or two things washed and I simply don't want to – nor do I have enough clothes to  – wash a full load of laundry.  LG Electronics has turned the traditional pedestal drawer for front load washing machines into a functional solution that allows us to wash a small separate load in what used to be an empty drawer.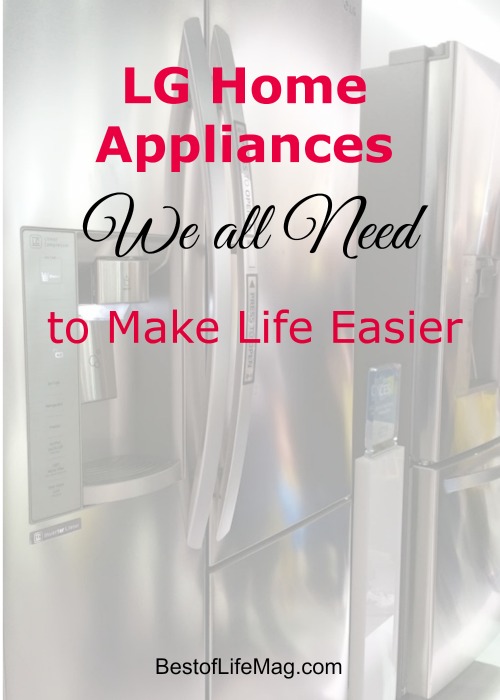 The mini pedestal design has countless uses with a gentle cycle: washing dress shirts, a small load of lingerie, that favorite outfit someone wants to wear tomorrow, or a small load before a trip.  They can all be handled by the LG Mini Washer; it makes me want to swap our pedestal drawer out for one stat.  After all, they are backwards compatible to models made within the last five years or so.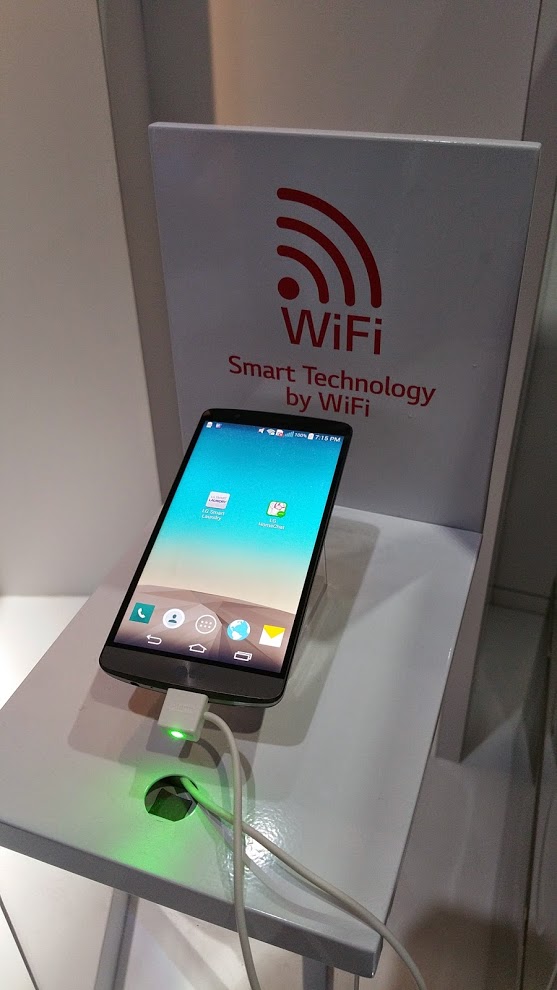 Smart Connectivity
LG takes technology a step further with their appliance connectivity.  My favorite is LG's WiFi Smart Connect which allows you to start and monitor laundering cycles from afar.  How many times have I been out running errands when I wished I could turn my dryer on low for another 20 minutes so the clothes would be 100% dry when I returned home?
I know I am not alone.
Having the ability to control my appliances from a distance means I can be more productive and take advantage of each minute of my day.  That productivity means I can relax that much earlier in the day with my family and focus on what is important in life.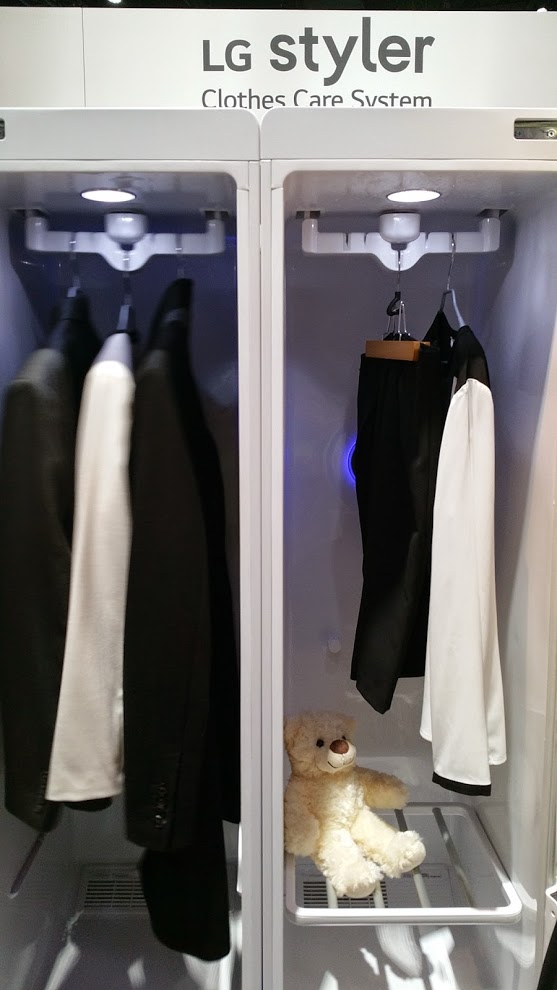 LG Styler
Stuffed animal germs be GONE!
The LG Styler is available now and while most may look at this appliance and think of high end hotels, the Styler should feel at home in our homes as well.
I am willing to bet that the majority of parents have a strong dislike for stuffed animals and the dust mites and germs they hold onto.  I am also willing to bet that many adults strongly dislike the dry cleaner.  The bag that gets filled and sits for days weeks longer than hoped before it finally makes its way to the cleaners.  Those stresses in life are gone with the LG Styler which allows you to steam stuffed animals, steam press your pants, freshen up items with their "scentifier", and more.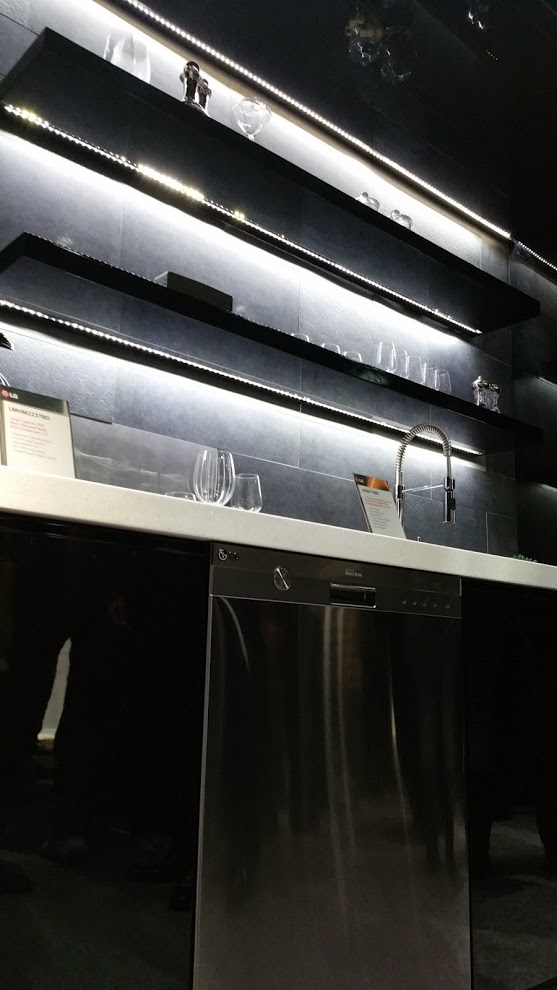 Black Diamond Finish
Stainless steel looks lovely but is harder to take care of than many of us would like, especially as parents.  LG showed off their Black Diamond Finish at CES 2015 which is ultra easy to clean and offers a contemporary modern look with clean lines.  Plus, it resists fingerprints!
Keeping stainless steel clean and looking its best usually involves nasty chemicals so I was really excited to see the Black Diamond Finish; it offers households a beautiful and luxurious looking option that responds to more 'green' cleaning. I smudged it up and tried to write my name on it…I was only able to leave a few marks which easily wiped up with a damp cloth.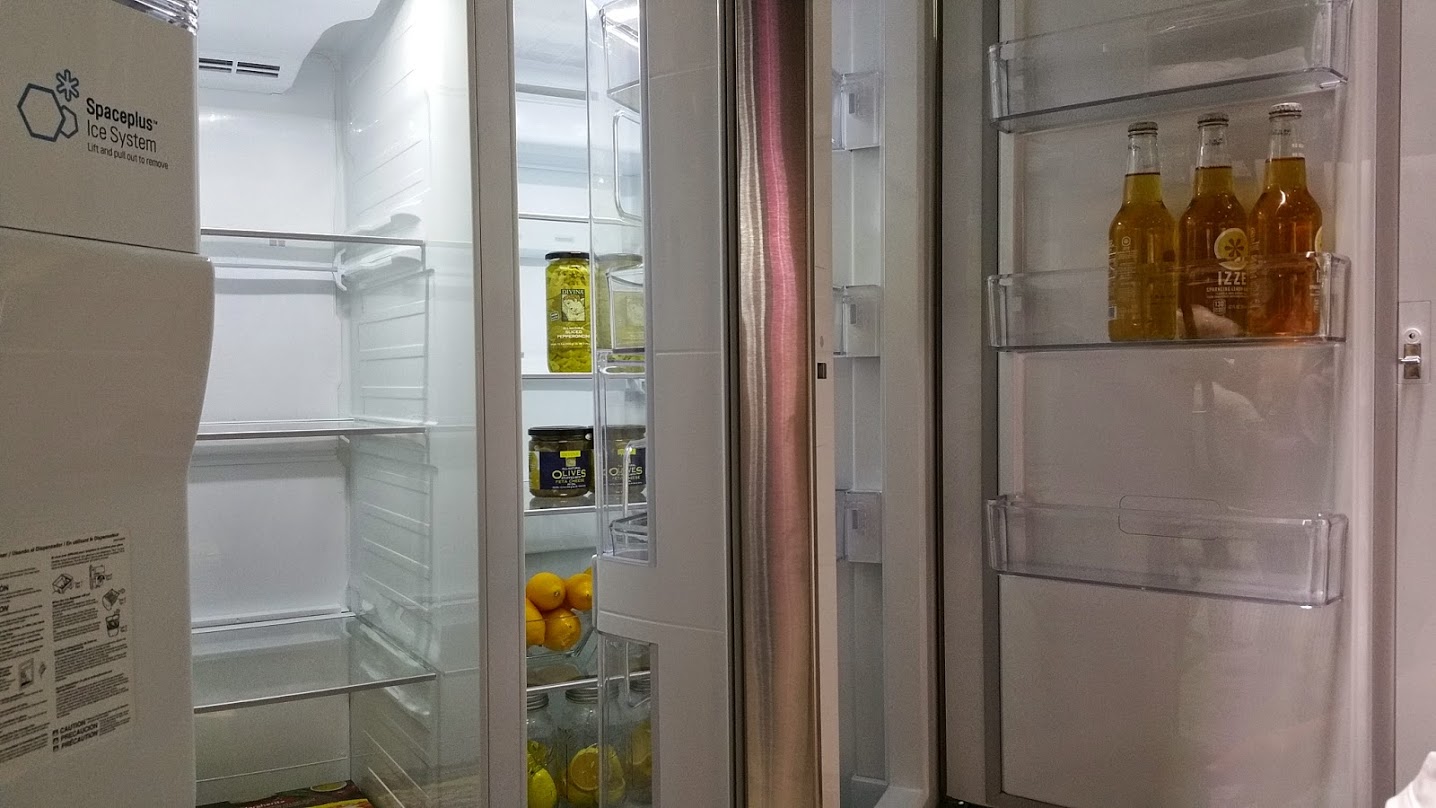 Super Capacity French Door with Door in Door
I am so drawn to the look of French Door refrigerators; the clean lines and grand opening of the two doors is so appealing.  The door in door desigs that LG has turn what is appealing into a must have because I can save on energy and stay organized while doing so.
The front access door is perfect for those quick grab items that you open the refrigerator door for frequently. Then store the larger and less used items in the main area to save on energy while benefiting from an organized (finally!) refrigerator.
LG's show floor at CES was filled with everything we need as families to enjoy all areas of life because their products make our lives easier. Which LG appliances would you add to your home?