This site contains affiliate links. Please read our Policies for information.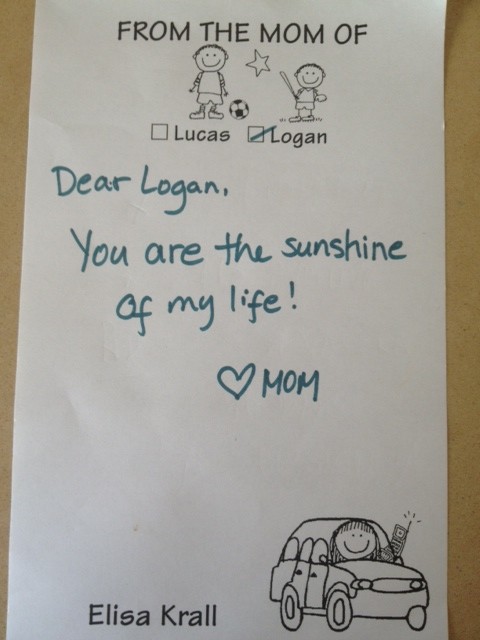 My youngest son Logan is in 5th grade and late this year, he will enter the big world of Middle School where opportunities for parent involvement will diminish. Realizing this, I made it my resolve to stay connected with him in ways that were meaningful to him and our relationship.
Lunch box note
As I usually do in the mornings, I pack my kid's lunch. From time to time, I would sneak a note of encouragement or affirmation for him to find and read while eating his lunch. Words like:
You are the sunshine of my life!
Make your light shine bright.
I'm so lucky to be your mom.
Regardless of what words you choose, this simple touch will show your child that you are always thinking of them.
Surprise date
I would randomly choose a date (not his birthday, holiday or any special occasion) and surprise Logan by unexpectedly showing up to school and take him out for a lunch date. He would return to back to school more often than not, with his milkshake in hand as he walks back to his classroom. Inevitably, his classmates would recognize that he was given a special treat. More importantly, I would hope that the lunch date would be deposited in his memory bank with fondness.
The years fly by…we can never take back the days that have passed but we can mark those days with memories worth reminiscing about. These two tips are simple and easy ways to stay connected to your soon to be middle-schooler.
How do you stay connected to your children?
Contributor Bio:
Elisa Krall lives in Ladera Ranch with her two sons ages 10 and 12. She works as a Corporate Recruiter for a Management Consulting firm. Elisa enjoys watching her sons play sports, ballroom dancing, running, travel and is a self-described foodie. Prior to living in the OC, she lived in San Francisco for several years. She is also an active volunteer in her community and enjoys sharing resources to others. Since becoming a widow in 2011, she has found writing as a cathartic way to express herself in her personal blog and is privileged to be sharing her articles with you.