This site contains affiliate links. Please read our Policies for information.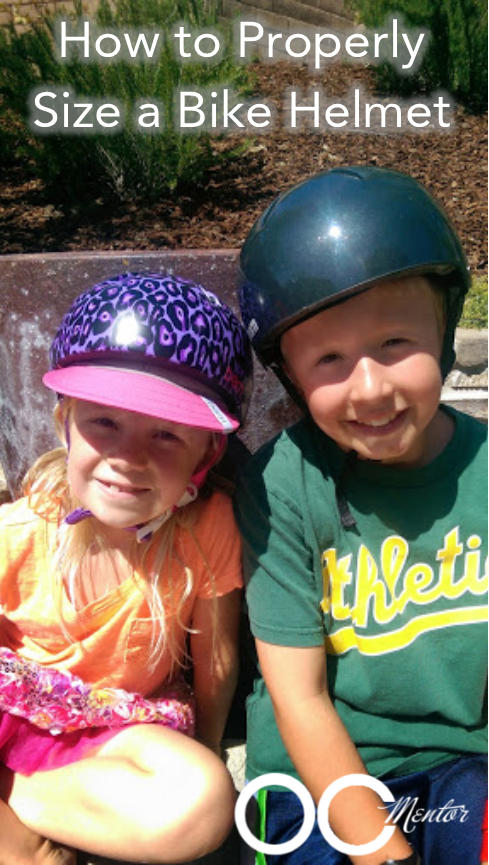 The weather is warm and summer is almost here! We love being outside as a family; whether it's the kids playing outside for hours each day or long bike rides as a family, the time is cherished.
With all of our time outside, Calvin and Ava needed new bike helmets this season. I am one of those moms that makes my kids wear a bike helmet, but recently found out I had been sizing them poorly. I either measured in the wrong place resulting in a helmet that was too small or sized up to save money (Yikes!) since our kids seem to need a new helmet so frequently.
Completely a bad choice I know because the fit of a helmet is vital for proper protection.
This time I learned how to size a bike helmet CORRECTLY using this easy 3-step guide from Bern to make sure they are safe and thankfully this means less helmet exchanges.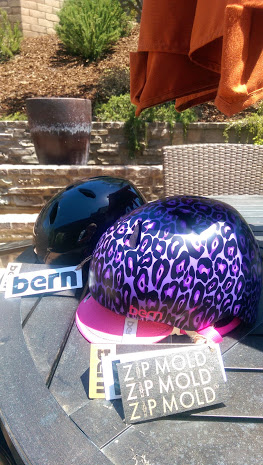 Step 1: Use a string and pinch your fingers around one end of the string. Wrap the string around your child's head just above their eyebrows (key!) until your hands meet.
Step 2: Keep your finger on the string where it overlapped, remove it from your child's head, and mark a spot on the string where it overlapped.
Step 3: Flatten the string and measure the length to the spot you marked.
When your child's helmet is fitted properly, the straps will form a "Y" forward of and below each ear. Make sure the strap is snug under the jawbone and against the throat. Ears will not be covered by any part of the strap if the helmet is positioned correctly on the head and the straps are in the right position.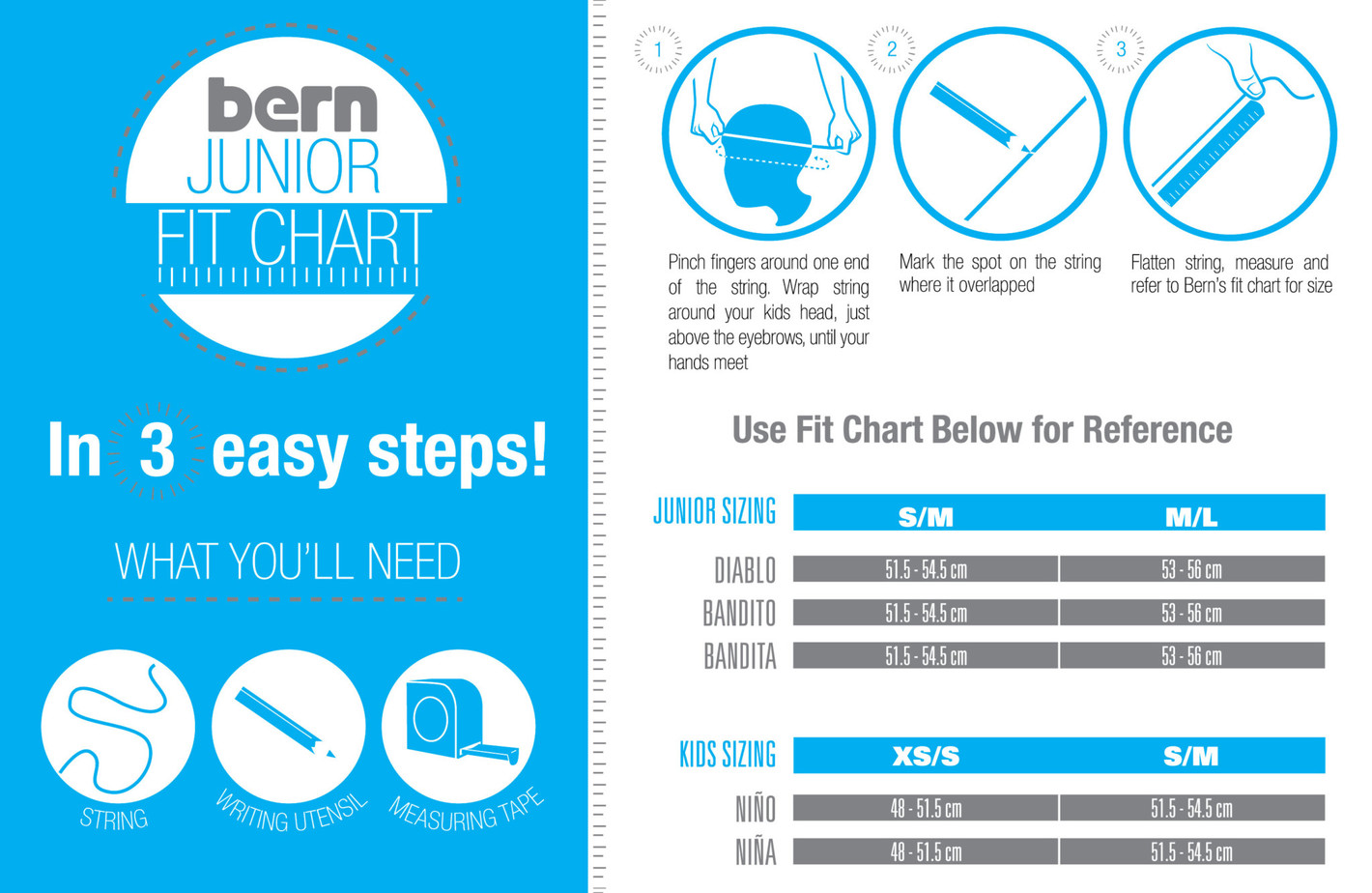 You can refer to this infographic from Bern as well to ensure proper sizing of your bike helmet. When we were sizing Cal and Ava, both of them were within a centimeter of the top end of their size so I do want to point out how important it is to not size up. If you size up, the helmet will be too loose and will not protect them in the event they actually need the protection.
We have received countless compliments on our Bern helmets and the kids love them. They fit perfectly and look fashionable as well; the visor on Ava's Bern Nina is perhaps the best invention ever. She has a solid reputation in our family for never having sunglasses or losing them. She loves the built in visor because it keeps the sun out of her eyes and she doesn't have to be uncomfortable trying to wear sunglasses with her helmet here in sunny Orange County.