This site contains affiliate links. Please read our Policies for information.
The Consumer Electronics Show (CES) is where tech companies and consumers gather to check out the tech of the not so distant and distant future. Some of that tech is meant for the road, for the gym, for the office and for the kids. Other tech is made for the home. Tech for the home is becoming more and more popular as we enter the era of the smart home. Almost every aspect of your home has a smart option from the kitchen to the bathroom and every room in between. There have been so many new products for every aspect of life, but narrowing it down to the best tech from CES can be difficult.
These gadgets made the cut to become the best home tech at CES 2016.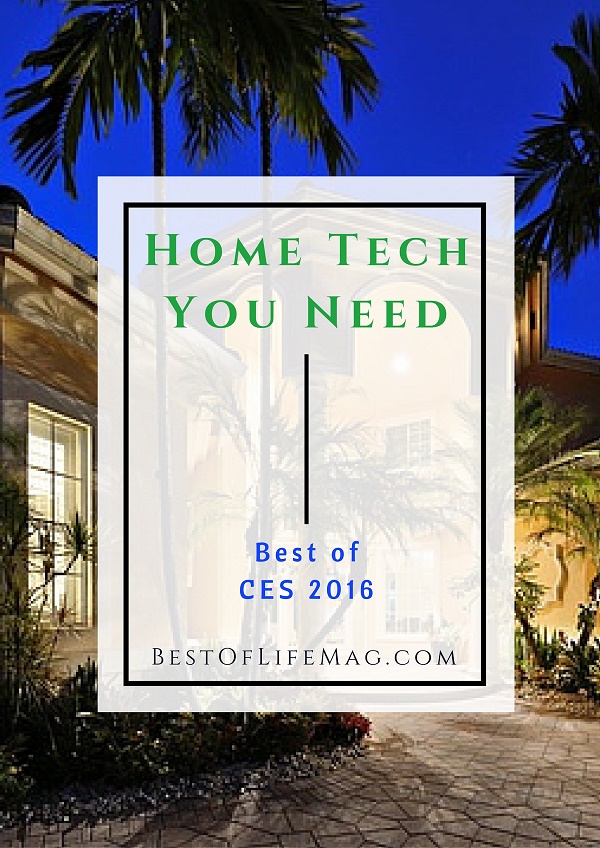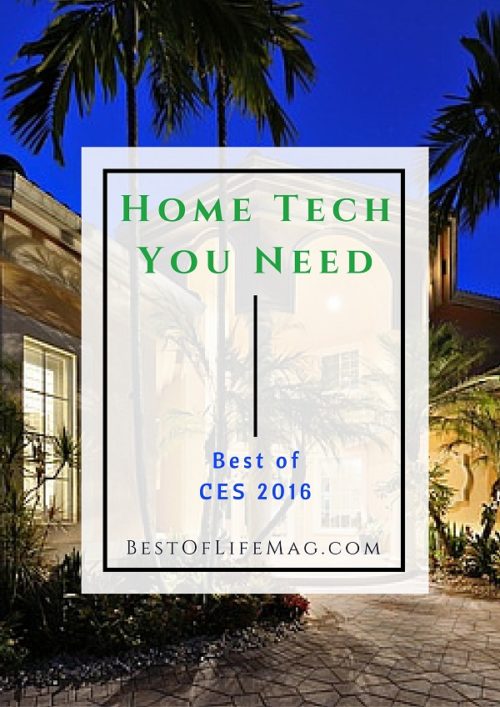 LG Smart ThinQ Hub
Our homes are starting to fill up with smart gadgets that make everything run smoothly. Smart washers and dryers, appliances and light bulbs, all have gotten smarter. In order to keep all of those smart products running smoothly and easy to manage, LG has introduced the SmartThinq Hub. The hub can easily connect to the multiple smart devices in your home. Once connected, the hub is your go-to spot to manage each device and appliance. It even streams music and displays weather and events.
iGrow by Apira
Advancements in tech have always been spread out over many different aspects of life. One of those aspects is your body and health. iGrow is a new product by Apria that is meant to help grow your hair. Using LED laser lights, the iGrow helps stimulate the skin on your scalp to grow out your hair. Simply wear the helmet-like cap and turn it on, you will see a difference over time in your hair growth and overall hair health and fullness as well.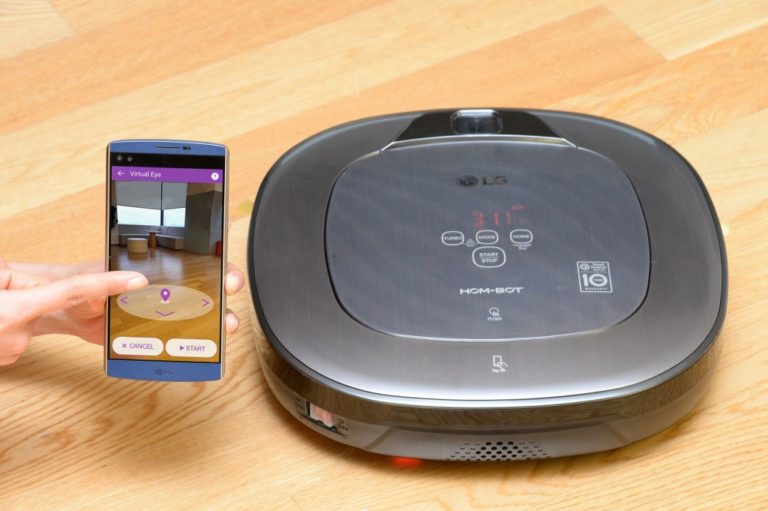 LG Hom Bot
Sometimes at CES, we see tech of which we are all familiar, but they usually have been upgraded. LG released their newest update to their floor cleaning robot vacuum called Hom Bot. Hom Bot uses cameras to tell where it's cleaned and where it hasn't. This helps it do its job properly, but just in case it doesn't, there's an app for that. Simply open up the app on your smartphone or tablet and tell the Hom Bot it missed a spot, select where, and the bot will go back and clean that spot again.
Beddit
In order to track our sleep, we have to use a wearable of some kind. However, they're not always comfortable to wear when you're trying to fall asleep. Beddit solves that problem. Beddit is a band that you place around your mattress and under any amount of sheets or blankets. Once installed, it can track your sleep and give you all the info related. Did you sleep well, how long did it take to fall asleep, and are you sleeping enough or too much? That and so much more info will be sent right to your smartphone.
Edwin The Duck
There is a classic toy that everyone knows that has just gone "smart," the rubber duck. Edwin The Duck is a smart rubber duck that grows with your children. Accompanied by a computer app, Edwin will help your child learn and play and as your child grows, the games become more sophisticated.
Iris By Lowe's
One of the biggest problems with people adapting to the idea of a smart home is the complicated steps to set everything up. Lowe's has tackled that problem with their new Iris iteration. Iris 2.0 uses a hub and a set of components that either just plug in or charge up. The hub makes controlling everything very easy and is backwards compatible with all the components from Iris 1.0. Instead of having to log into a website to control everything, Iris now has an easy to use app. Plug everything in, open the app and follow the steps to set everything up. Done, smart home achievement unlocked.