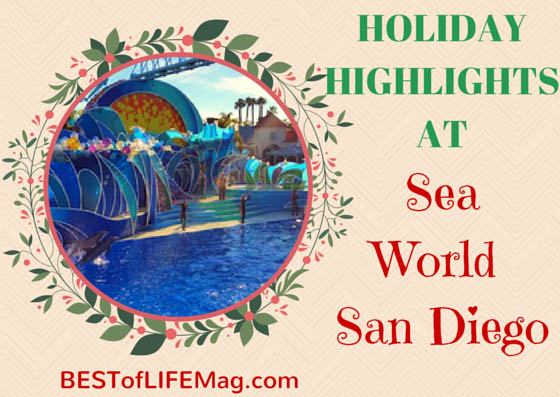 This site contains affiliate links. Please read our Policies for information.
The holidays at SeaWorld San Diego are filled with the true spirit of the holidays! From the moment you enter the parking lot and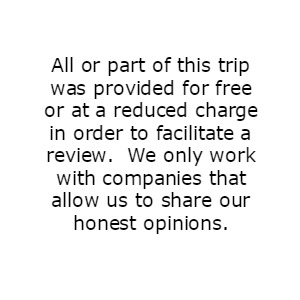 see the parking attendant stands decorated, you know you are in for a day of fun that is filled with the beauty of the holidays.
One of the things we love most about SeaWorld is the size – it is smaller than other parks and makes for an enjoyable day for everyone in the family.  But just because it is smaller doesn't mean it isn't fill with a ton of holiday fun!
Here are your holiday highlights to not miss during your visit to SeaWorld San Diego…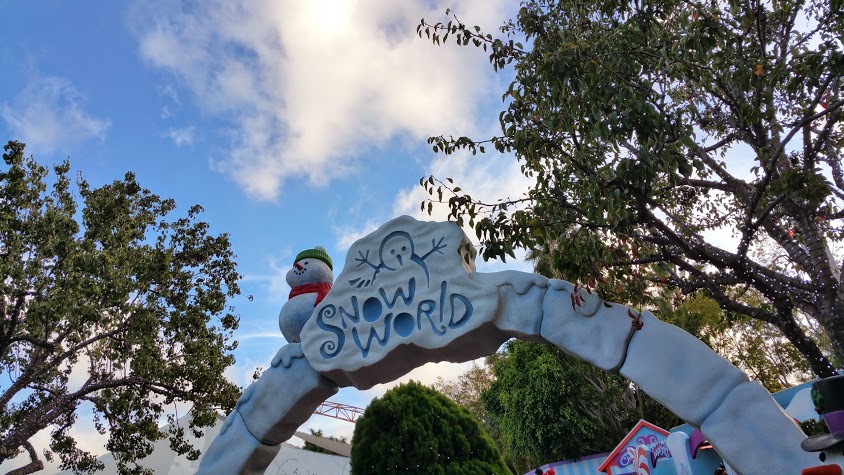 Snow World
SeaWorld brings snow to San Diego with Snow World. Play in the snow and have yourself a wintery white Christmas without having to bundle up too much. Snow world is the complete package with sledding, toddler safe areas and of course, snowball fights. It's 6,500 square feet of fresh snow everyday that you simply can't pass up.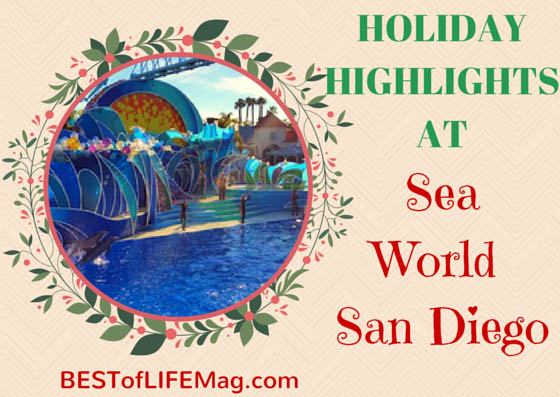 Santa's cottage and Breakfast with Santa and Shamu
Santa is a busy man this time of year, but SeaWorld managed to move his cottage to San Diego. You and your family can not only see Santa's cottage, but Santa will be your host. You'll get to make cookies and meet some special elves straight from the North Pole. If hanging with Santa at his house isn't enough, you can even have breakfast with him and Shamu. In order to start your morning with Santa and Shamu, it's recommended that you make advance reservations.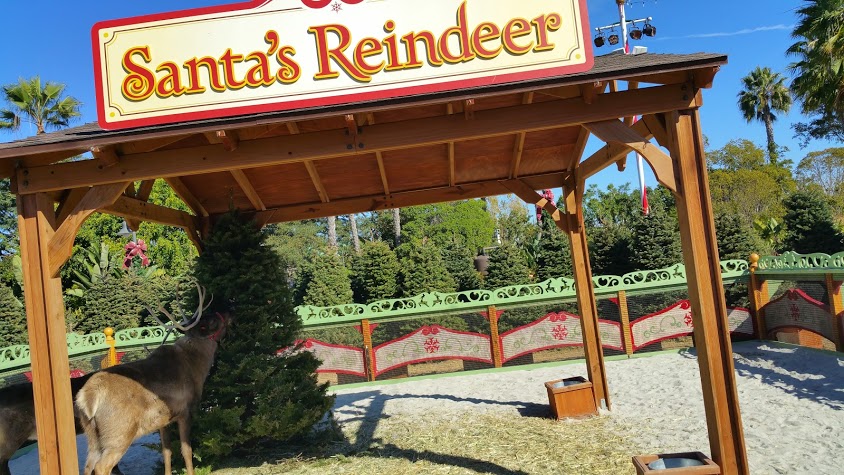 Reindeer Training Academy
You've met the elves, and you've met the big guy, but don't forget about the reindeer. SeaWorld has brought two of the reindeer in training to the park. These reindeer have had a tough year of training and are vacationing here, at SeaWorld San Diego before the big day.
Christmas Trees
There are two different Christmas trees you'll find in the park. The Happiest Christmas Tree loves to dance, and does so to your favorite Christmas songs every ten minutes. The dancing starts at 5 p.m. and goes throughout the night.
The other Christmas tree you'll find at SeaWorld is one of the oldest traditions in San Diego. A 320-foot Christmas tree that has been part of the celebrations in San Diego since 1969. When the sun goes down, watch the tree light up during Southern California's largest Christmas tree lighting.
SeaWorld is a favorite park for many and there are so many wonderful holiday treats found throughout SeaWorld San Diego this time of the  year so keep your eyes open as you visit and have a wonderful time.  Don't forget to eat some of our favorite treats while you are at SeaWorld San Diego as well!