This site contains affiliate links. Please read our Policies for information.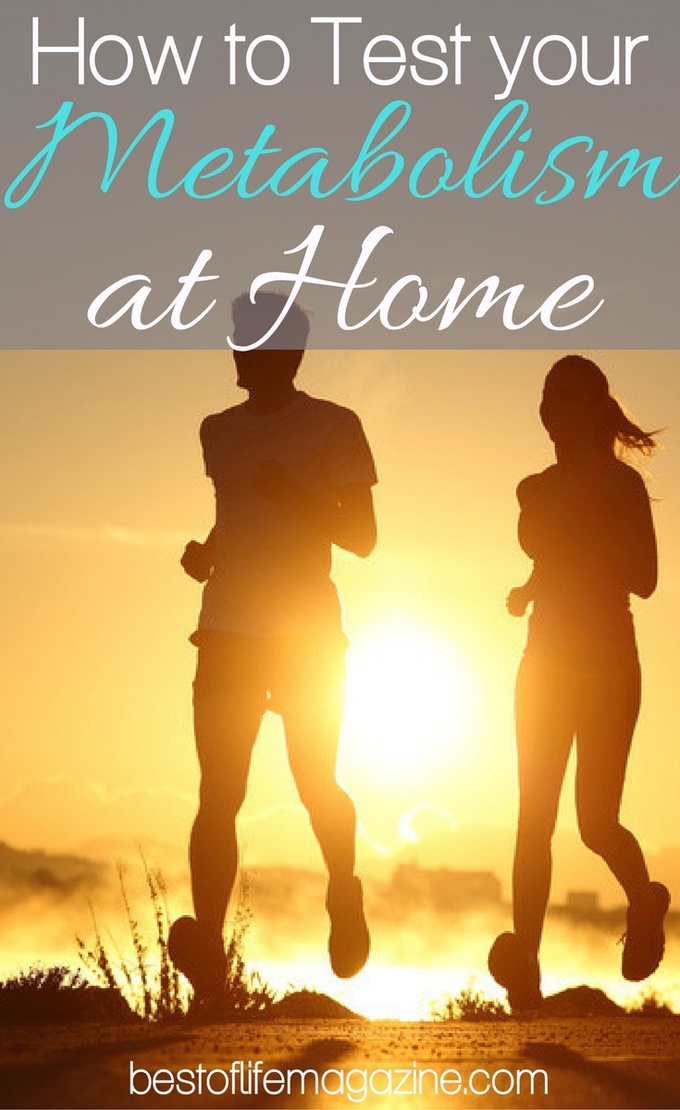 Living a healthy life and looking our best is something we all want to do in life and there are a lot of factors that can affect whether that happens or not. Some are in our control and some are not. Keeping our metabolism going through exercise and building as much lean muscle mass as we can helps, but hormones play a role too. If you are curious about your hormone levels like I am, then you will enjoy the ease of at home metabolism testing with EverlyWell.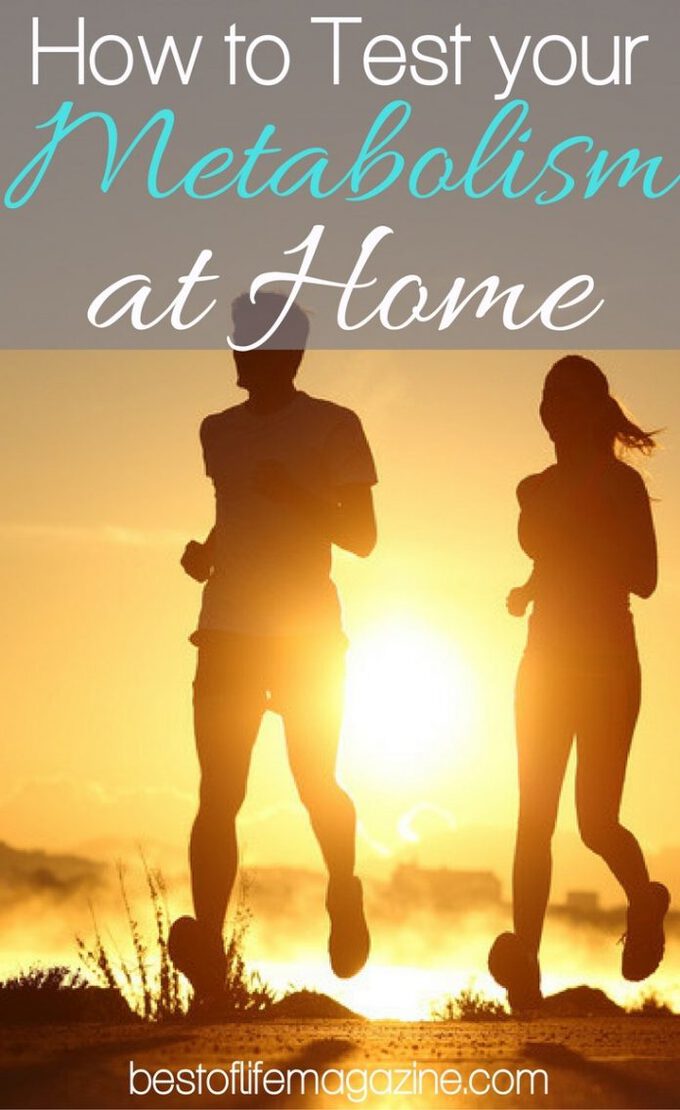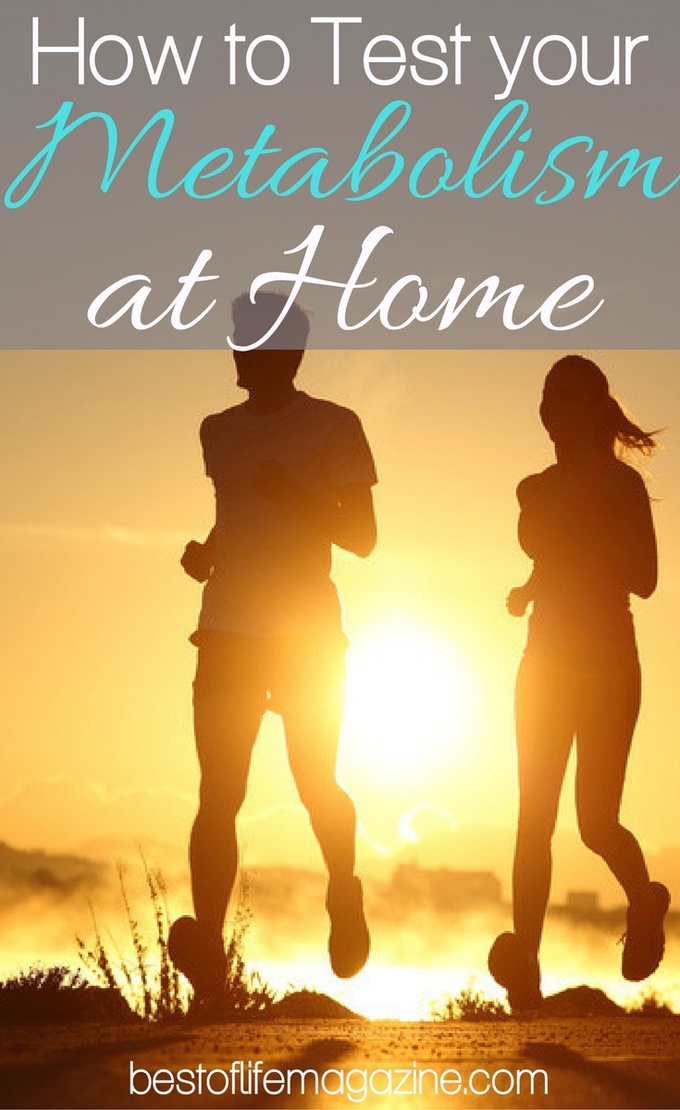 Ever wonder if your metabolism is too fast, changing, or too slow? Get answers with easy at home metabolism testing with EverlyWell.
Testing my metabolism isn't something that I needed to do – I wanted to. As much as I try, I cannot deny that I am in my mid 40's and I was curious to see if anything had changed in the last five years.
Ordering from EverlyWell was incredibly easy and knowing I could do the test at home without scheduling a doctor's appointment and running around for a test I was simply curious about made ordering my at home metabolism test from EverylyWell a no brainer.
The website was easy to navigate and I was surprised to see how many tests you can actually do at home to monitor your health. I received the kit quickly and read the instructions when it came.
One important thing to note about the EverlyWell Metabolism Test is that needs to be done in the morning within 30 minutes of waking. You should also do the test before eating or drinking anything.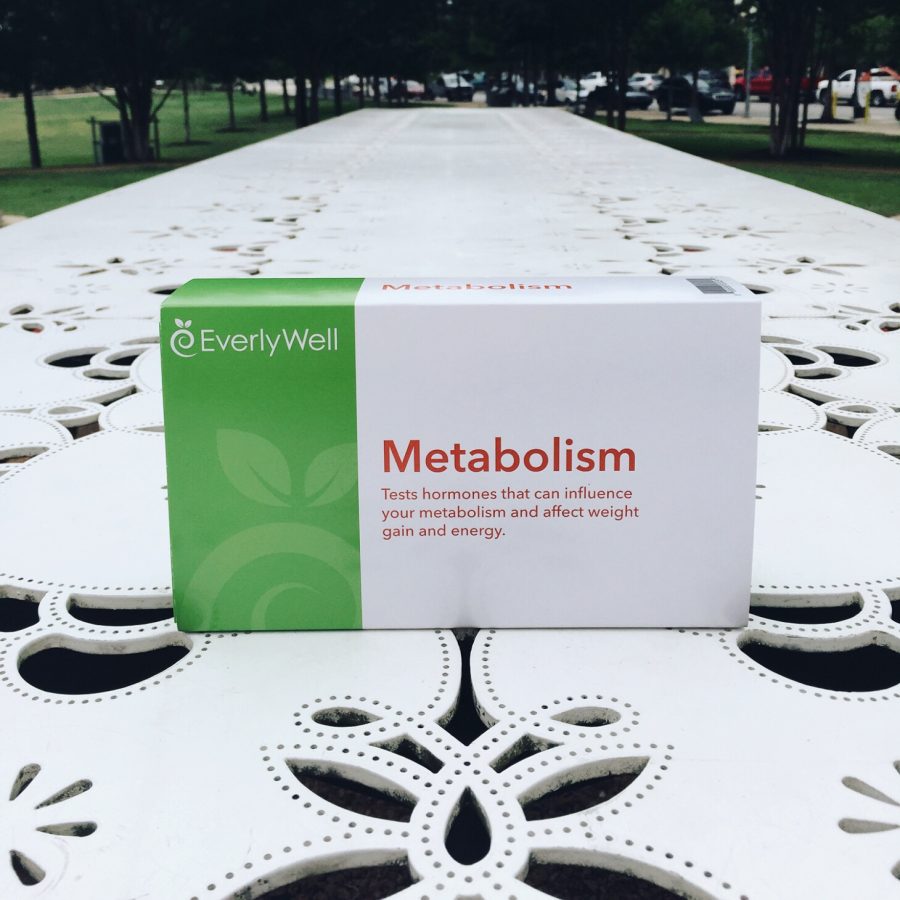 This would be handy information for EverlyWell to print on the outside of the box or on the packing right when opened. Because for me, coffee comes first, and then I think. 😉
Thus, I had to delay testing because I had already had a cup of coffee as I worked my way through the kit materials.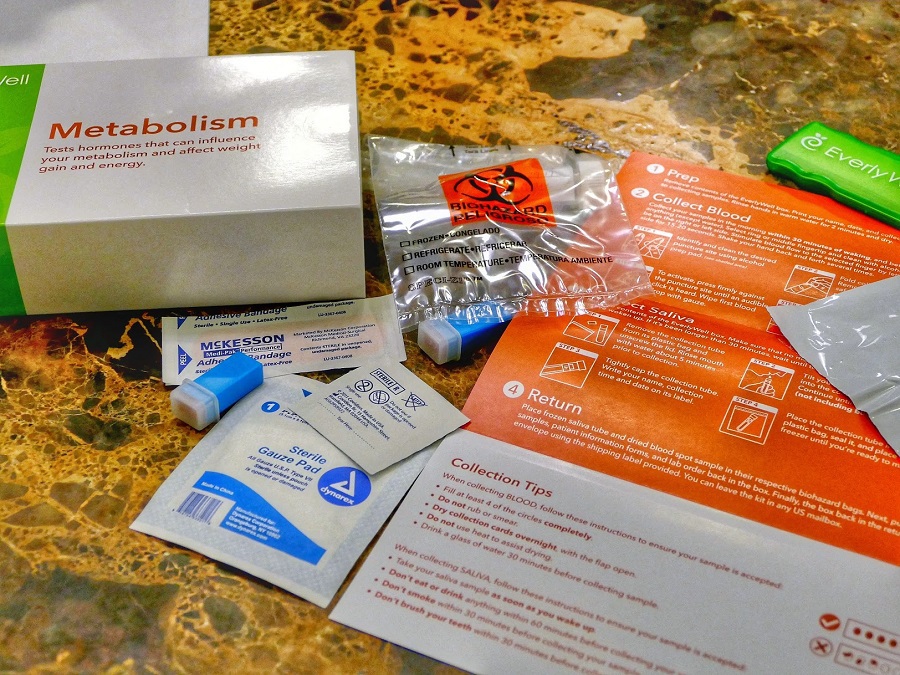 Completing my at home metabolism test was just as easy as ordering. The materials were all nicely labeled in the kit and the directions were easy to follow.
I labeled my containers for my blood and saliva, and completed the test which took less than ten minutes. The sealed my samples, put everything in the box, placed it in the return envelope with the return shipping label and off to my mailbox it went.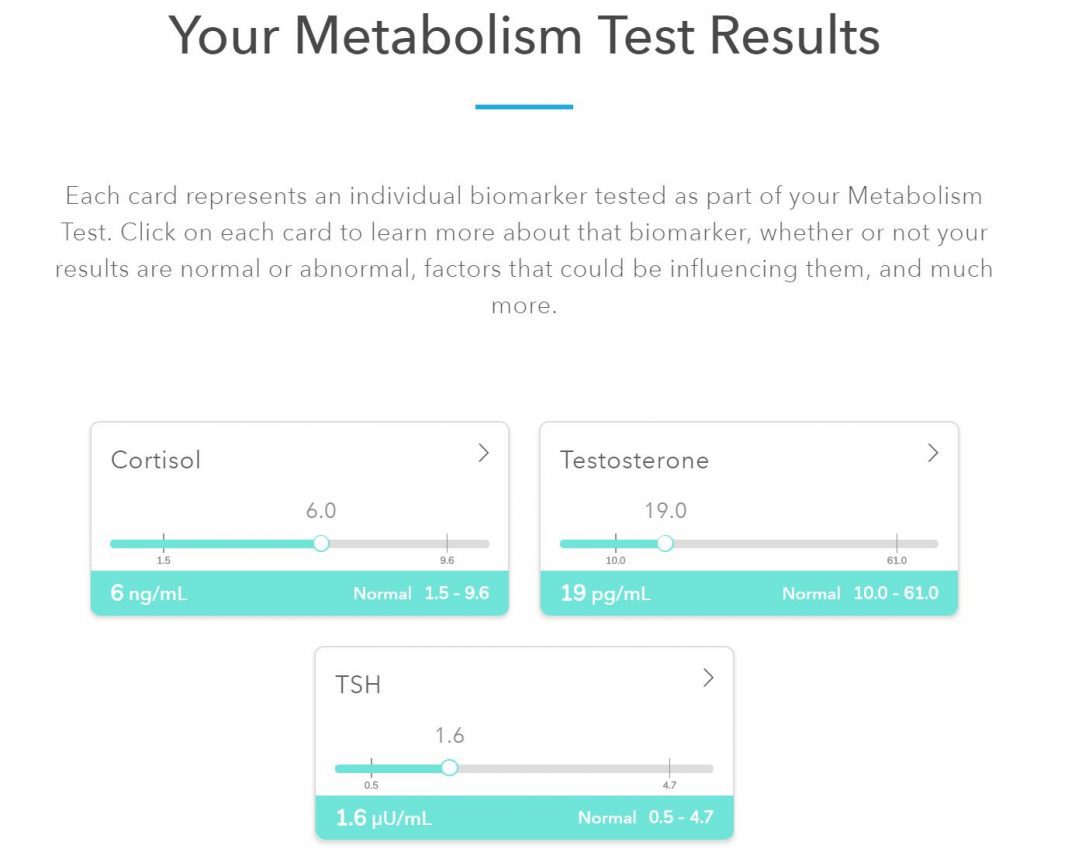 Fast forward 9 days.
I received notification that via email that the results of my metabolism test were ready and logged into my account. My results are shown in the photo.
When I am in my account, I can click on each of these biomarker results to read more about them and learn things that may be influencing them. There were also some recommendations for what I could do to increase my levels.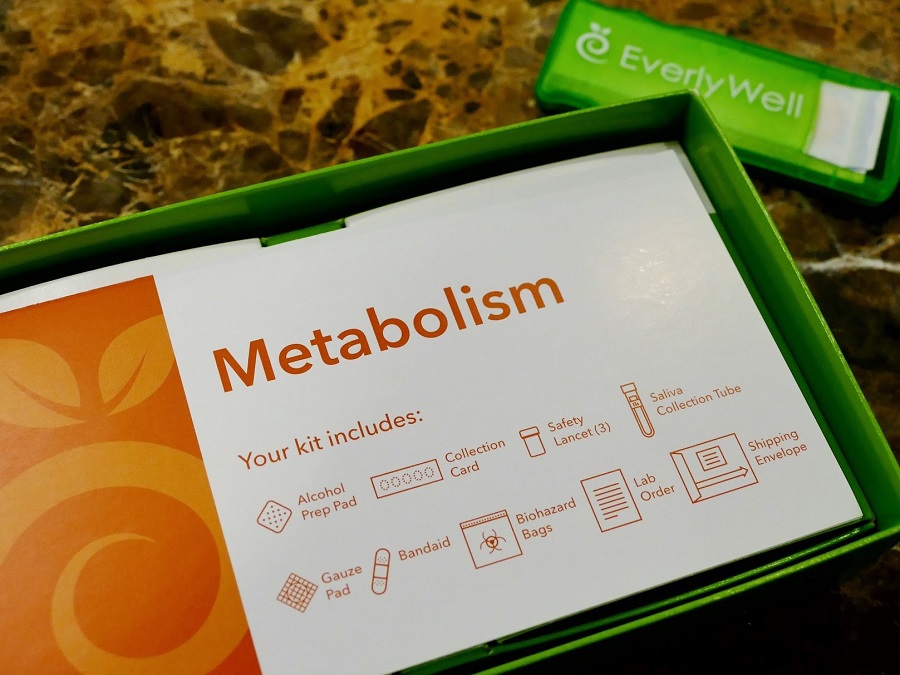 Now what?
The results of my testing were not a complete surprise; it was reassuring to see numbers that correlated to what I have been feeling.
We had two miscarriages before our first son was born because of hormone imbalances, but seeing the low testosterone numbers so many years later helps explain why I feel like my workouts are not producing the results they used to.
I also know thyroid issues run in my family so will monitor those over the years, most likely with EverlyWell testing so I can do the testing at my convenience. I see a Chiropractor and Kinesiologist monthly and will be sharing my results with him so he can monitor my thyroid through his testing as well.
I have always believed that knowledge is power and EverlyWell testing is a great example of that. I know what I need to monitor and that I need to change my workouts to focus more on building muscle versus as much cardio.