This site contains affiliate links. Please read our Policies for information.
Are you looking for fun, yet easy crafts for kids or one to create with your child this summer? If so, this easy, kid friendly craft is a wonderful way to enjoy some time together, as well as an opportunity to learn how to follow simple directions and build their self esteem.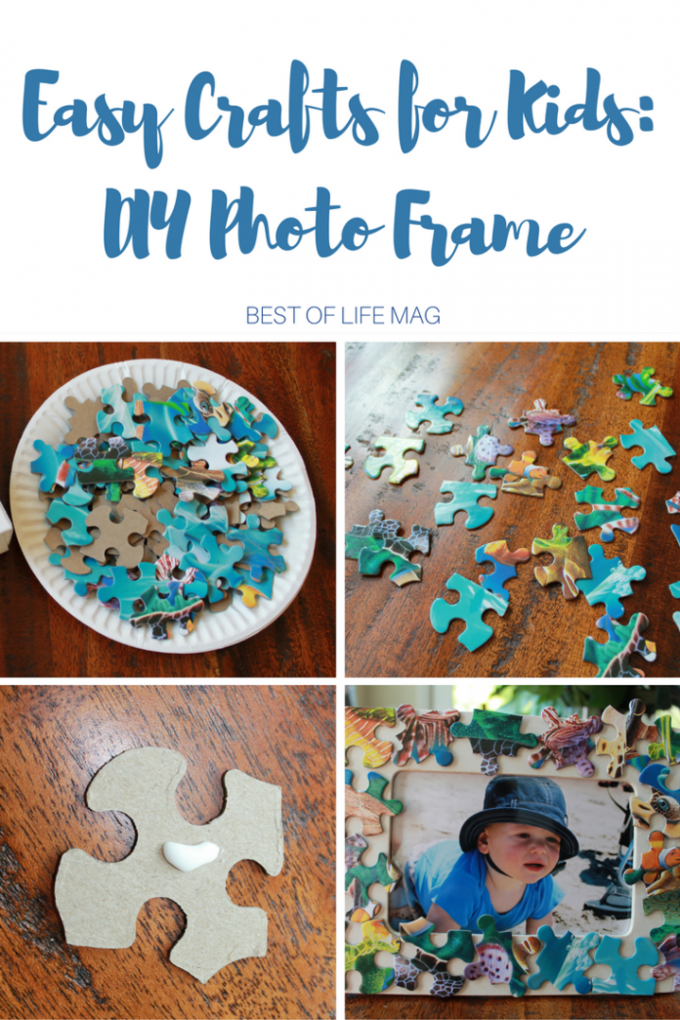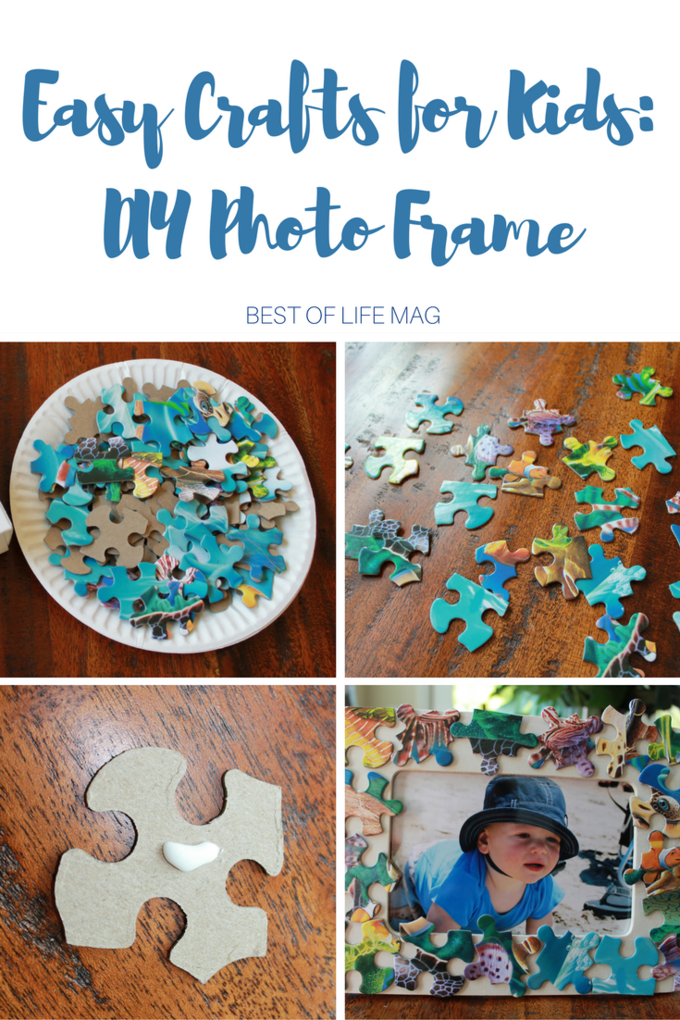 What you'll need: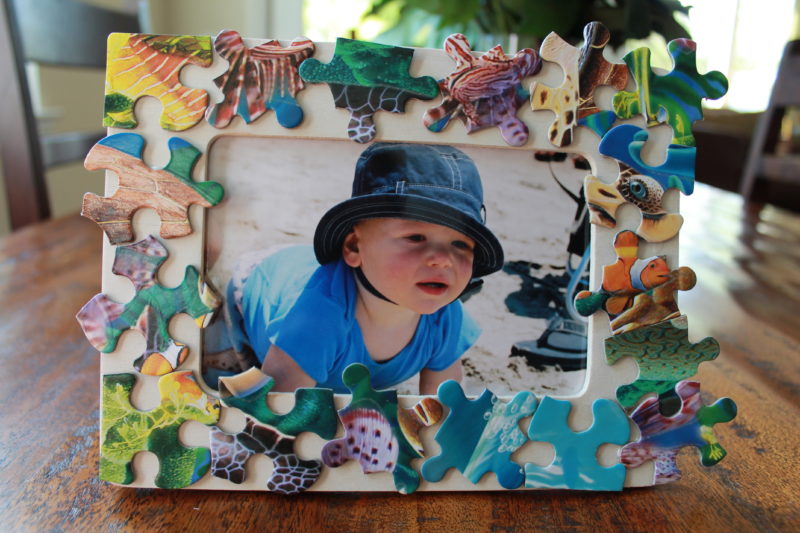 Directions for "I Love you to Pieces" Photo Frame:
Pour puzzle pieces onto a paper plate and ask your child to pick out some of their favorite pieces.
Apply "Tacky Glue" and place puzzle pieces on the frame.
Let dry.
On the back, encourage your child to write a simple sentence (e.g. "I love you to pieces!") or even just their name and the date.
During this easy craft project, I invite you to give your child simple directions and then watch the magic unfold. Part of the beauty of creating art, is letting your child guide themselves, problem solve and follow their own lead. If during the craft, your child asks for help, try and encourage them by asking open ended questions (e.g. "What colors would you like to use?", etc.), but do not interfere.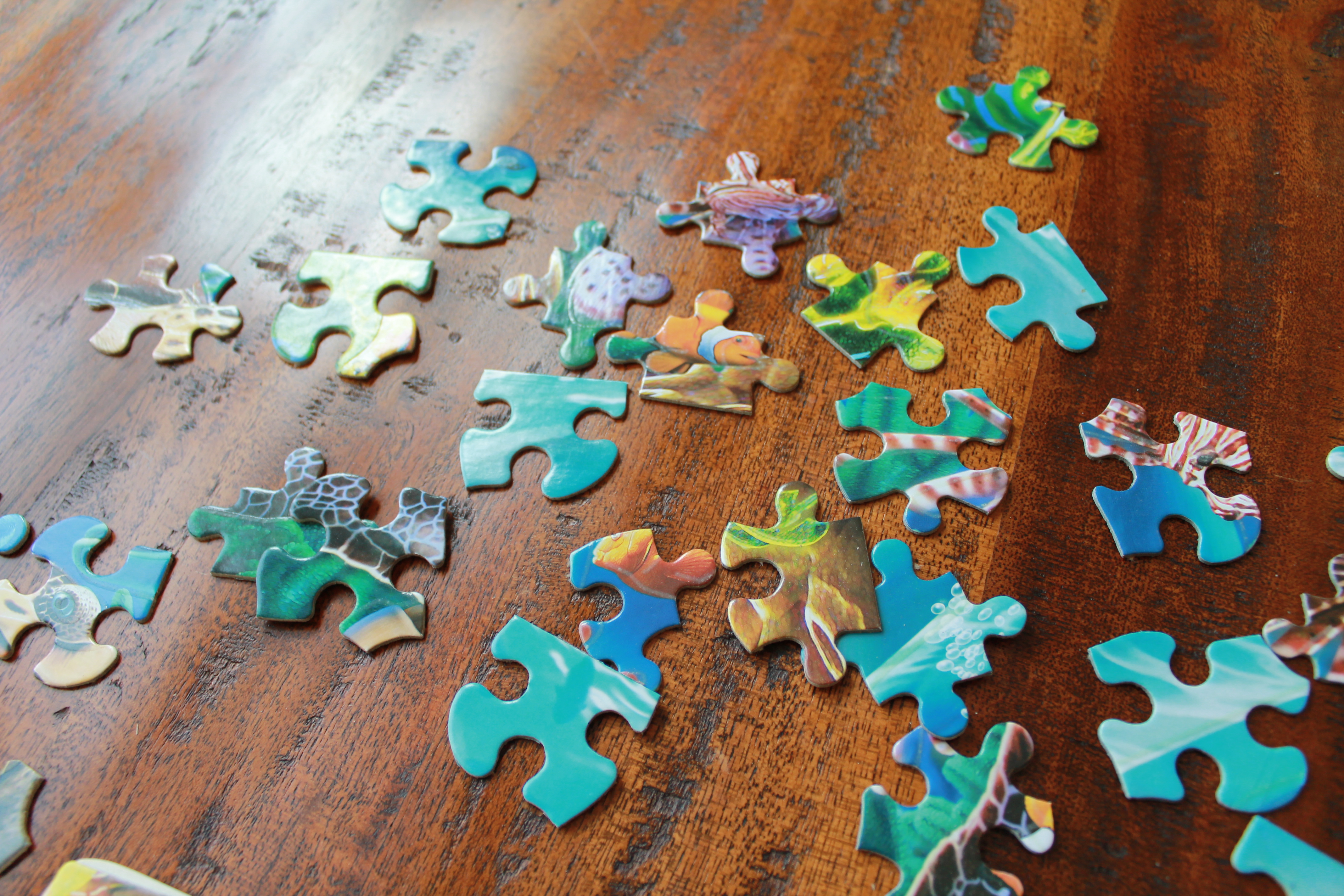 Once the craft is finished, ask your child if he or she might like to keep the frame or give the frame to someone special. As your child is speaking, listen with your heart and capture their sweet thoughts to your memory. Art can be a very special way to create a deep and meaningful connection with your child. It can also be an opportunity learn more about them and how to best support and encourage them in their growing development.
Enjoy and be sure to check out the rest of our fun for children and educational resources!
Save
Save