This site contains affiliate links. Please read our Policies for information.
We are in full holiday mode in our home with our annual holiday party coming up this weekend. Selfies, photos with friends, and capturing memories are all part of the fun at this party so I want to have a bright and confidant smile to
look and feel my own personal best.
Crest Whitestrips 1-Hour Express Teeth Whitening Kit makes that not only a reality, but an easily achieved reality right in the comfort of my own home.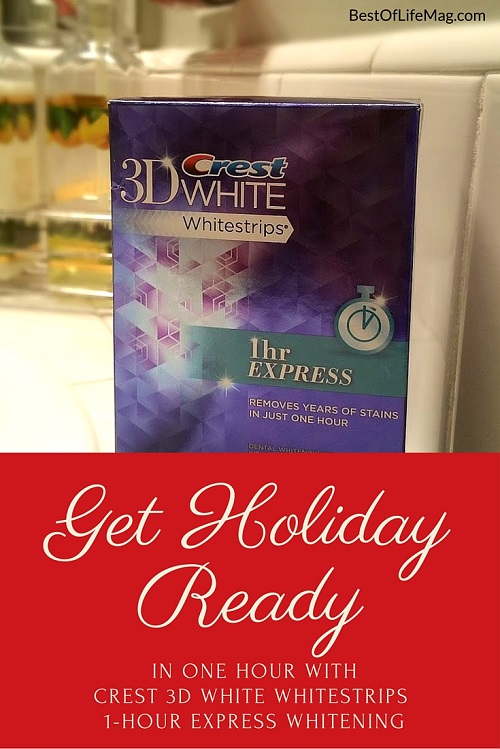 Whether it's for our annual holiday cards, a party, or simply dinner out with my husband, there are so many picture perfect moments to be had during the holidays. Even though I already feel confidant about how I look, there is no reason to not take it up a notch with whiter teeth. This season Crest Whitestrips has a limited-time offer that makes teeth whitening attainable with their BOGO special on their Crest 3D White Whitestrips 1-Hour Express Teeth Whitening Kits.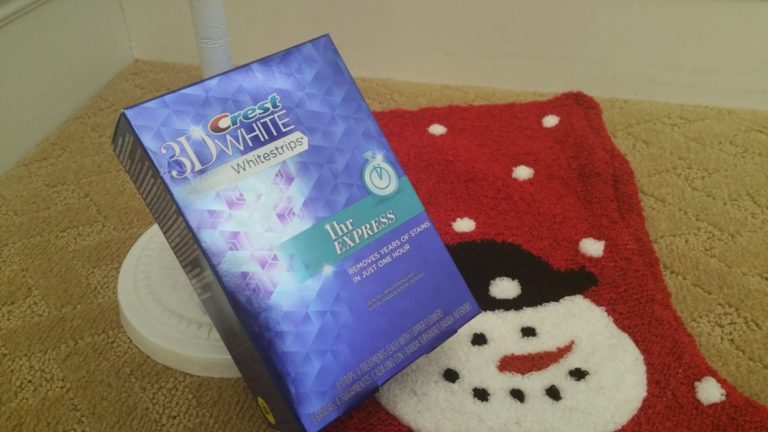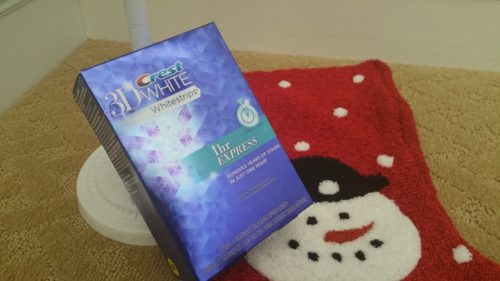 Crest 3D Whitestrips use the same enamel-safe teeth whitening ingredients dentists use in their offices making it a safe and effective treatment to do right at home whenever it fits into my schedule.  I love the personal freedom their at home treatments provide AND the results!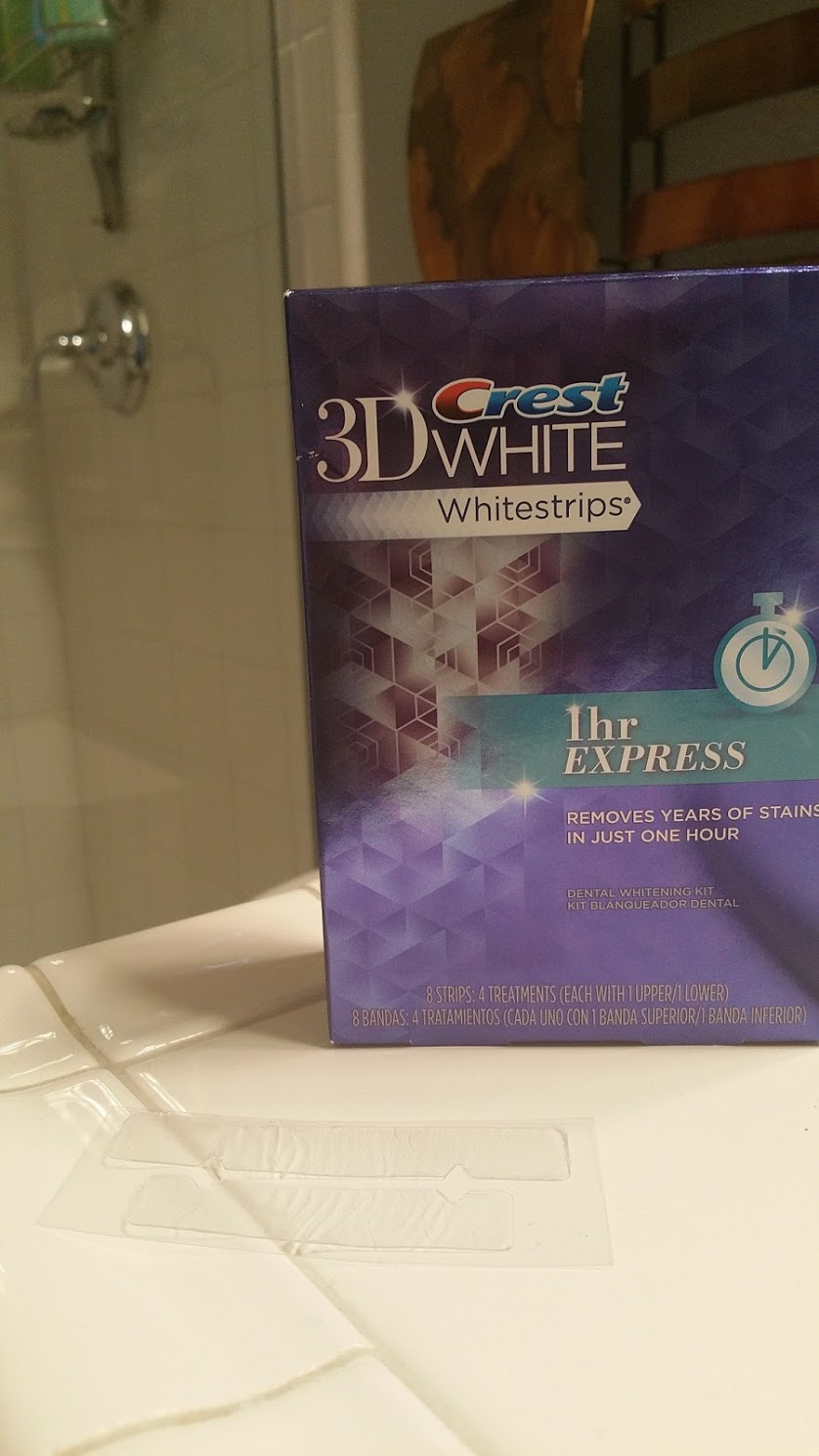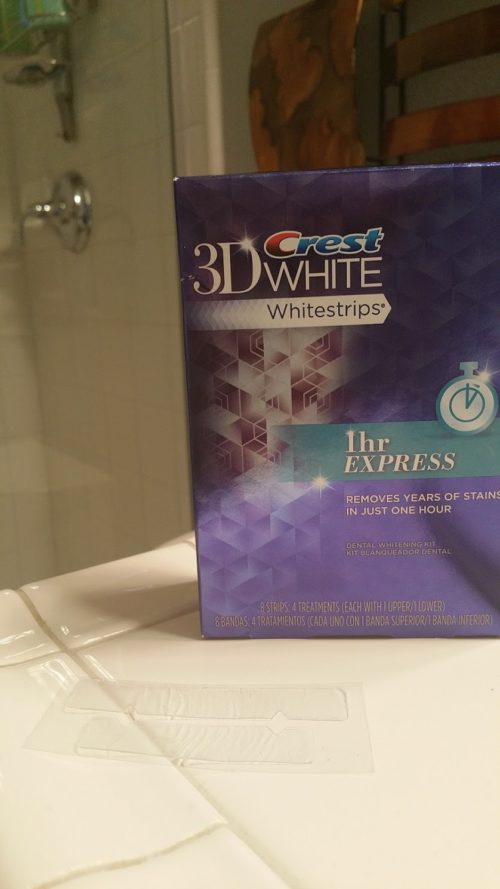 The packaging is simple and the strips themselves are very easy to apply making the one hour process truly that – one hour.  I love that there is no prep time, aside from brushing my teeth, when I want to brighten and whiten my smile before any event or holiday occasion with Crest White Whitestrips.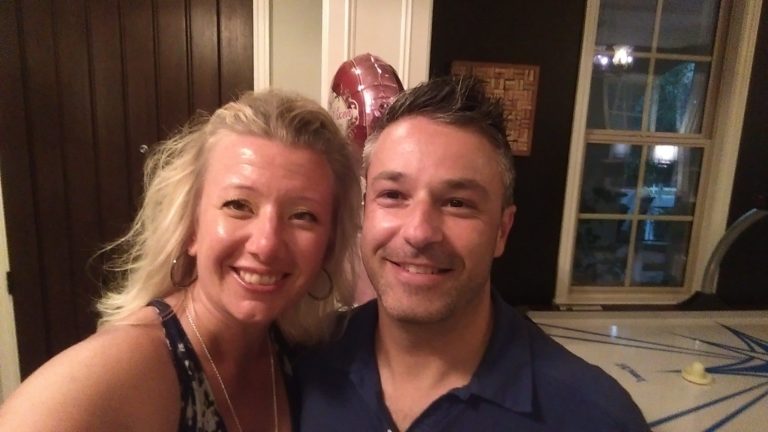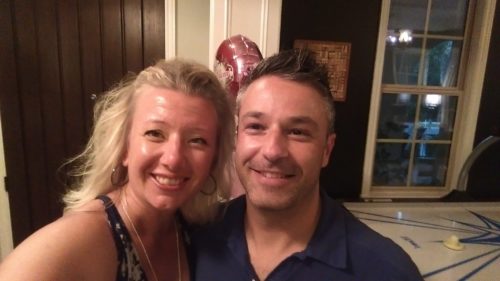 Simply pull one of the 1 hour Express packets out of the box, open, and apply to your upper and lower teeth. They are so easy to use and cost effective that I can use easily them leading up to a date night out or holiday party.  Even just to brighten up my smile a bit is completely worth it!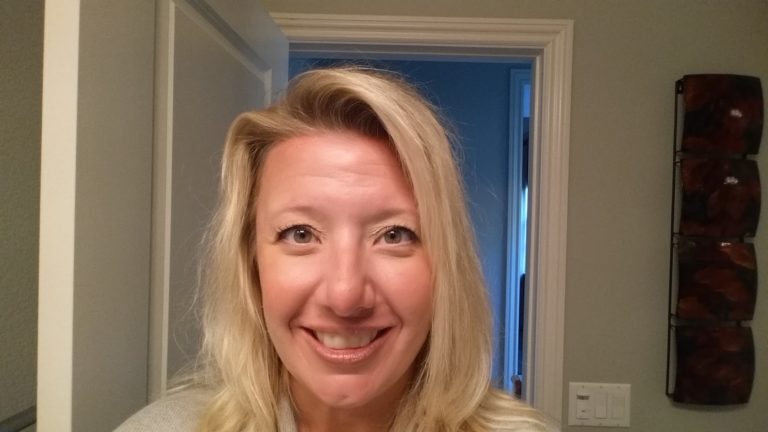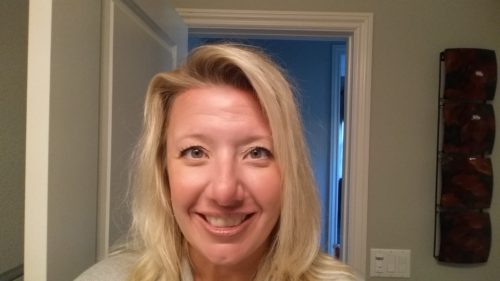 I wanted to share a photo with you of what it looks like when I wear my Crest White Whitestrips as well; as you can see it is very hard to tell that I actually have the whitening strips on.  I use them while I am working and making my favorite recipes for dinner and do so without an issue.  Crest 3D White Whitestrips are comfortable and easy to use in your normal daily activities making it easy to whiten with a 1 hour express treatment.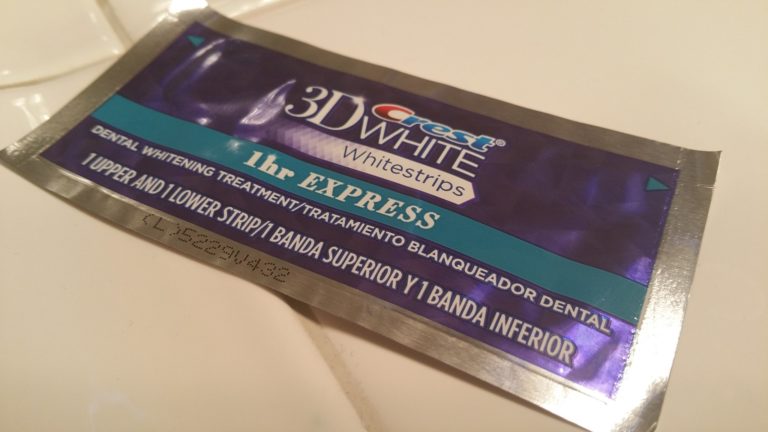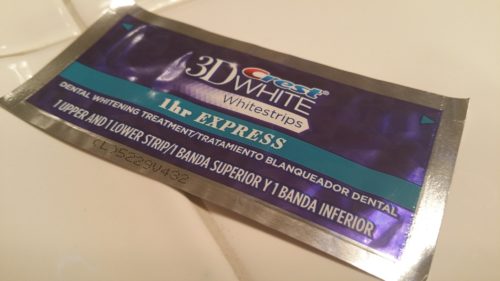 Many of our friends have done teeth whitening and their main complaint was not being able to talk or drink during the treatment; with Crest's Advanced Seal Technology the no-slip grip stays in place so I can talk and drink water while whitening my teeth.  The entire experience is hassle free!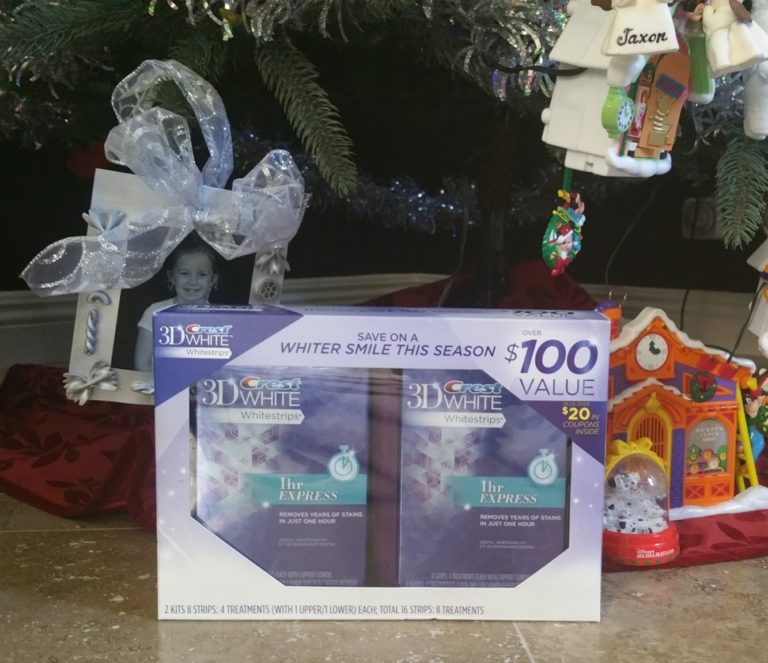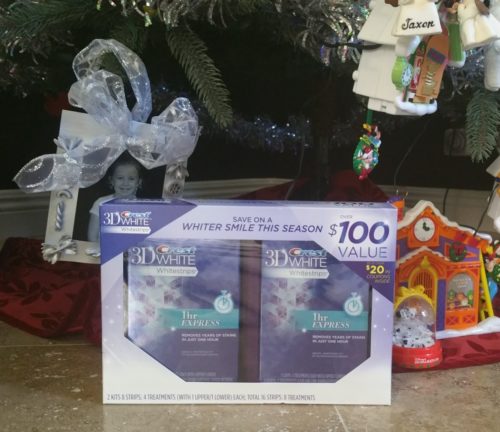 Crest is making it easy to look your best for your holiday parties so your smile shines bright in photos! Right now for a limited time you can purchase one Crest 3D White Whitestrips 1-Hour Express Teeth Whitening Kit at WalMart.com and get another free!  is having a limited-time offer where you can buy one kit at walmart.com and get another for free!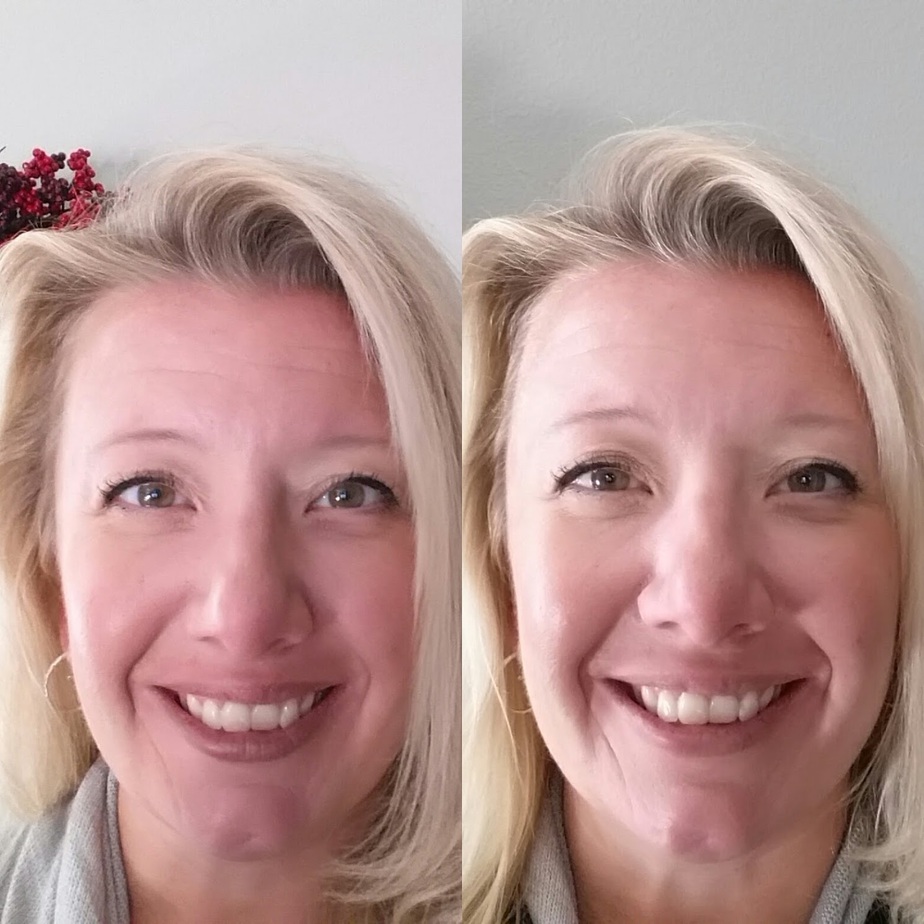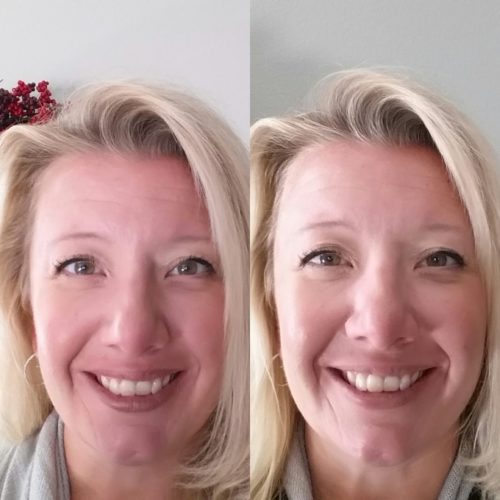 After just one of the eight teeth whitening strip treatments, the Crest 3D 1-Hour Whitestrips Kit produced noticeable results for me.  It's no secret I am a red wine lover so I love knowing I can remove years worth of stains in just one hour without breaking the bank.
Don't miss the limited time opportunity to buy one

Crest 3D White Whitestrips 1-Hour Teeth Whitening Kits at Walmart

and get a second one for free.  It's the perfect way to look and feel your personal best!