This site contains affiliate links. Please read our Policies for information.
Do you have those days where you basically amaze yourself at your awesomeness?  Those days are pretty awesome and we
deserve each and every one of them as women.  We are capable of SO much and I truly love seeing women push themselves to reach new goals of any kind.
It is time to inspire strong, amazing, and just plain awesome women everywhere thanks to Team SCA!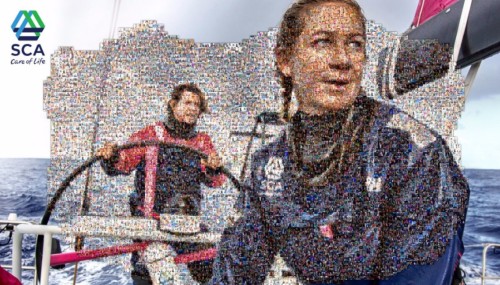 Amazing Women Everywhere Photo Mosaic
The Volvo Ocean Race is the world's toughest sailing race and this year the first all female team in ten years is competing in it.  These amazing women make up Team SCA and embody amazing women everywhere.
SCA created a digital photo mosaic, "Amazing Women Everywhere" because they believe that everyone should have the opportunity to live life to the fullest.
And that should be celebrated!
When you visit SCA's photo mosaic you cannot help but be inspired by all of the photos that others have uploaded to honor those women that have had a positive impact on their life and that of others.
The Amazing Woman in my Life
While she may be a young girl her inner strength overwhelms my heart each and every day.  Her heart is filled with so much love and yet so balanced by this inner lioness that I know can achieve anything in life.  Our daughter empowers me to be the very best I can be as a mom, wife, friend, daughter, sister, and woman.
Ava K. – I adore you sweet girl.  Thank you for being the little completely amazing woman you are.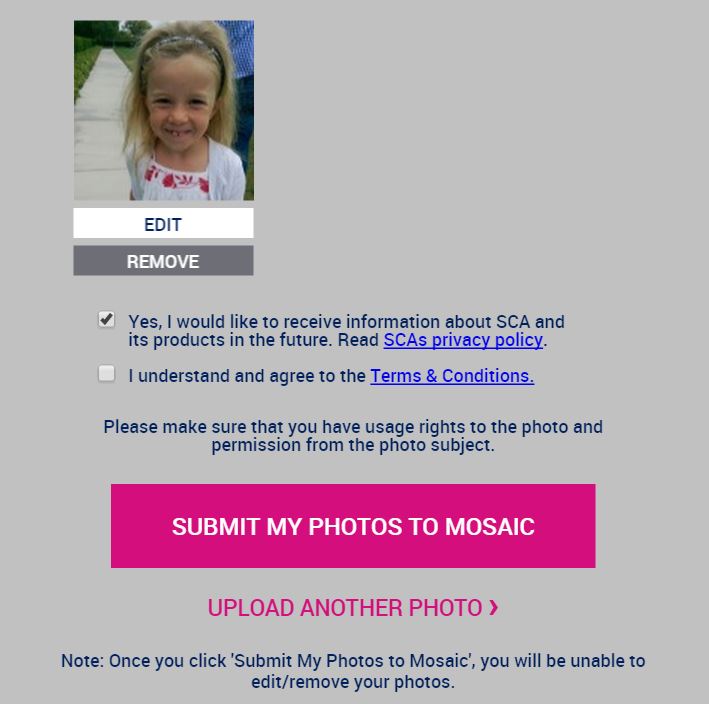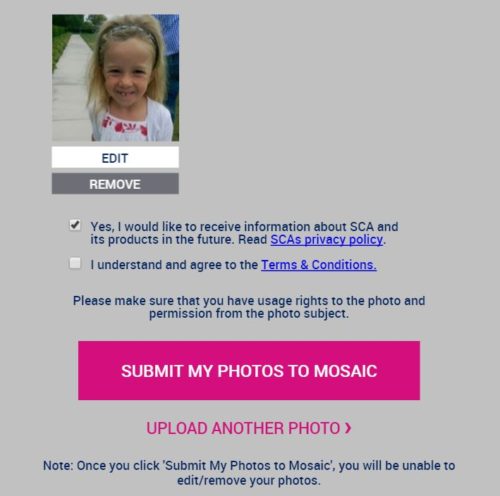 Submit a Photo of Amazing Woman
By uploading our own photos to the Amazing Women Everywhere photo mosaic, our collective strength has three major impacts. We are supporting Team SCA and showing them that our girl power support; however we are also showing that amazing woman in our life how awesome they are.  Finally, for each photo and story uploaded to the mosaic, SCA will donate 1 EURO to the World Wide Fund for Nature so we are helping an organization that needs our support.
Who empowers you and amazes you?  Upload their photo to the Amazing Women Everywhere photo mosaic.
SCA believes that everyone should have the opportunity to live life to the fullest, and we are committed to creating value for people and nature. To champion these ideals, SCA launches Amazing Women Everywhere, to celebrate women who have a positive impact on others.
The women of SCA's all-female racing team, Team SCA, exemplify this spirit. They have come from all walks of life and backgrounds to take on one of the world's most challenging endeavors, the Volvo Ocean Race. For nine months, their journey of hard work and determination will inspire millions around the world. Follow along with Team SCA on Facebook!
We aim to gather thousands of stories from all over the world and inspire thousands more by illustrating that amazing women truly are everywhere. Visit http://www.teamsca.com/awemosaic to submit a photo of an amazing woman in your life.
This is a sponsored conversation written by me on behalf of SCA. The opinions and text are all mine.