This site contains affiliate links. Please read our Policies for information.
#spon: I'm required to disclose a relationship between our site and Intel This could include Intel providing us w/content, product, access or other forms of payment.
Parenting in the technology age is certainly different than how many of us grew up. One example is buying a computer for your child. Instead of 5 subject notebooks, children use computers to document their learning and turn in assignments. It is very common for schools to recommend or even require a computer in 4th or 5th grade.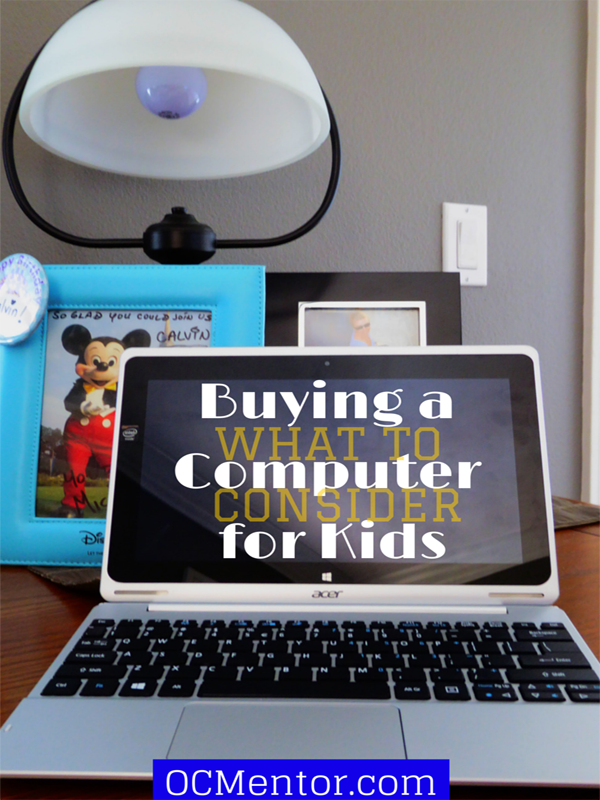 Buying a computer for your child? Whether it's their first or they are an old pro, here is what to look for that what make you and them happy.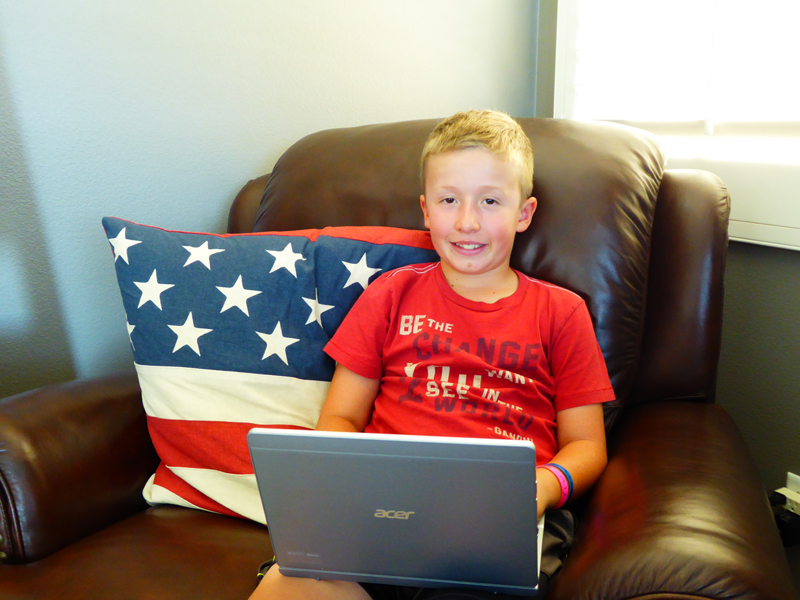 Operating System
You want your child to focus on learning at school instead of wasting brain power using a new OS.  Keep the operating system of their school computer consistent with what they are proficiently using at home.  Their teacher will thank you.
Size
Choose a computer that is small enough for your child to transport back and forth to school with ease. However, be careful to not go too small as it will interfere with their productivity. Calvin uses an 11 inch Intel 2 in 1 computer made by Acer. The size is perfect for him and fits nicely in his backpack to take to and from school.  It is also lightweight which is important to me as a mom with all of the weight he already carries around.
Function
Make sure your child's computer is easy for them to use and functional. Traditional laptops offer fairly standard features; we love that Calvin stands out in the crowd with the versatility offered by his Intel 2in1. He can use it as a tablet or pop it into tent mode when space is tight on his desk but he also needs to see the screen. He can also reverse the screen for a stable display and use it in touch mode for navigating lessons. These features alone offer function that will last for years. You can read about how to fully use the Intel 2in1 here.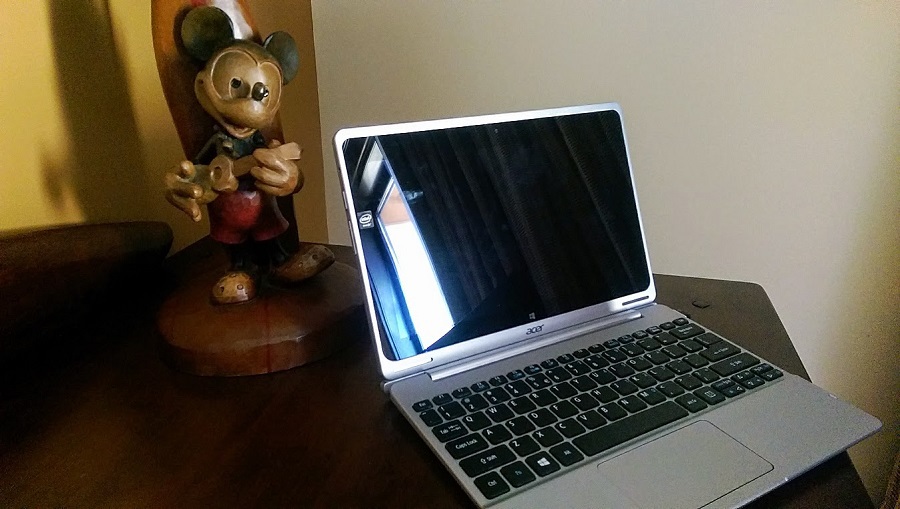 Processor Power
It may be tempting and I am speaking from experience here – do not compromise on processor power for your child's first computer. Incredibly cheap computers have their purpose and keeping up with multiple demands in a timely fashion is not one of them. Choose a computer that is built with a fast internal processor. Your kid – and their teacher – will thank you.
Price
Everyone has a personal preference when it comes to price but keep in mind that your child is taking this to and from school. A school filled with hundreds of kids.  Additionally, technology is improving faster than we can keep up with. There are plenty of great computers that meet all of the above criteria and they won't break the bank.  Many have asked for my advice in this area and I am happy to share that Cal's Intel 2in1 Acer is only $430.
Shop away and be sure to share what computer you chose for your child!