This site contains affiliate links. Please read our Policies for information.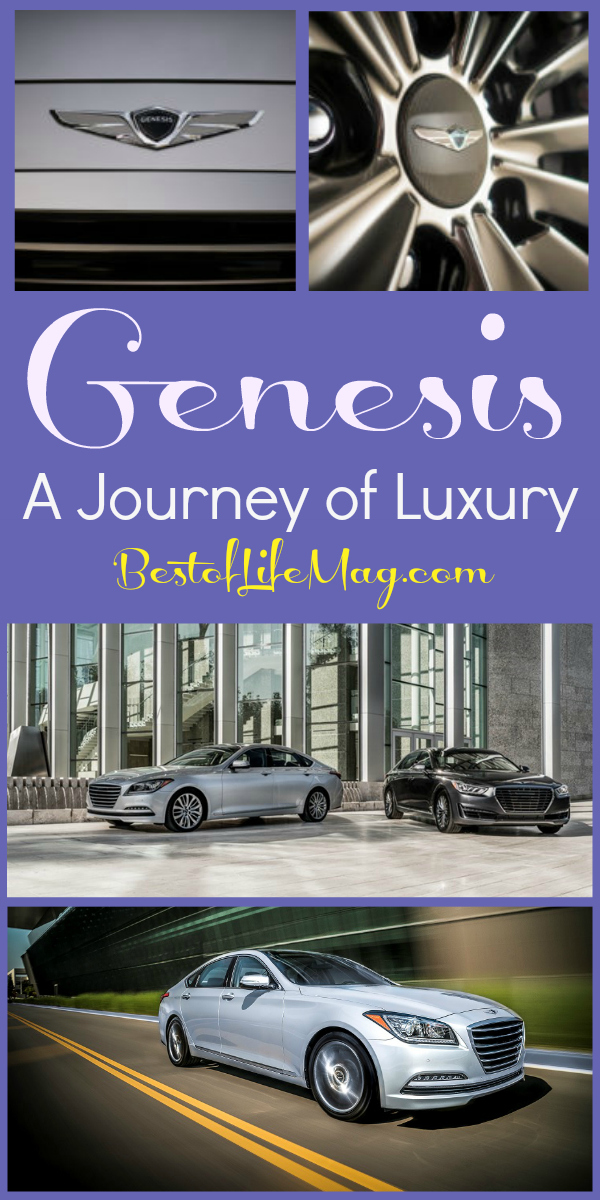 We love luxury. It's comfort. It's dependable. It makes life for more enjoyable. We own higher end vehicles because while yes, cars do depreciate, we also spend a great deal of time in them. Being surrounded by touches of luxury in our busy days makes commuting, running kids to and from sports, and everyday life that much better. In a couple weeks Doc and I are heading to Vancouver to experience the luxury of the Genesis car brand; taking in the beautiful scenery while driving the luxurious Genesis G90 flagship vehicle is something we are so looking forward to. In learning more about the Genesis brand, it is clear they take their commitment to luxury – and their customers – seriously.
Owning a Genesis car is about more than the vehicle you are driving. It's about complementing your luxury lifestyle and making life more enjoyable.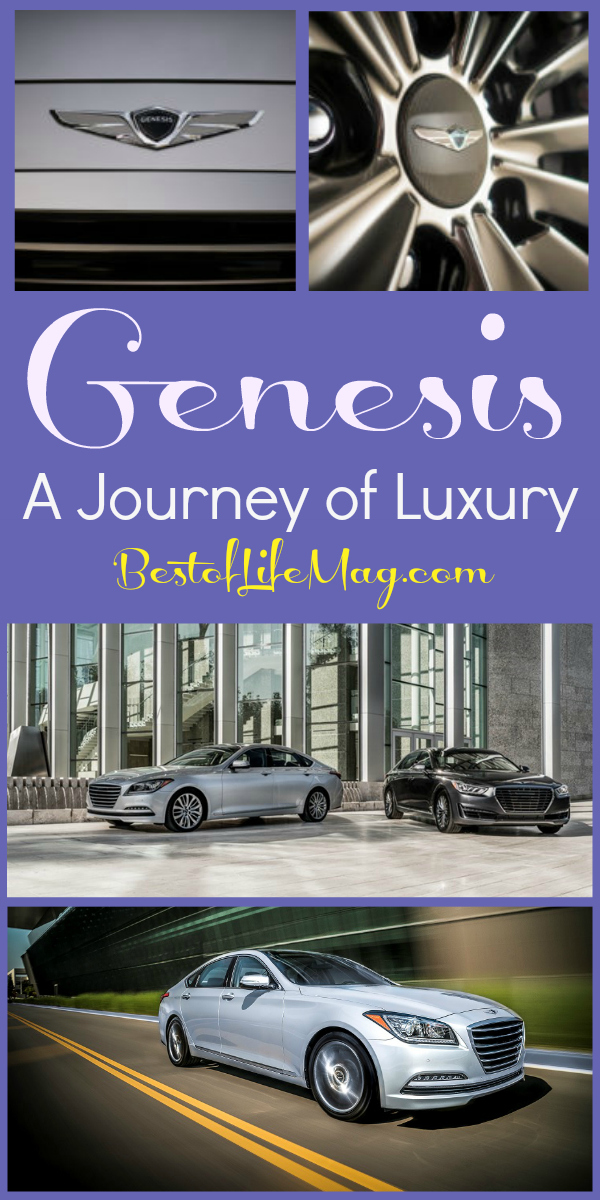 Stress Free Programs
Genesis is more than just a car; it is an experience that goes above what is offered in the luxury market today. Customers can choose from five programs that best suit their needs and lifestyle to elevate their Genesis ownership experience.
3 years/36K miles Complimentary Scheduled Maintenance
3 years/36K miles Complimentary Valet Service
3 years Complimentary Genesis Connected Services including Connected Care, Remote, and Guidance
3 years Complimentary SiriusXM® Travel Link (Traffic & Data) and Map Care
Best-in-Industry Warranty with Enhanced Roadside Assistance and Concierge Services
Valet Service and Maintenance Program
These services offered by Genesis take the convenience of car ownership to a whole new level; after all, owning a car and living in luxury should not add more to your to-do list. Genesis reengineered their service experience by providing complimentary valet service for three years and owners have many options for scheduling maintenance and service.
They can use a simple online scheduling system (FINALLY!), call a dedicated Genesis call center, schedule through in-vehicle Genesis Connected Services or via the exclusive Genesis mobile app, which also happens to be connected to the dealer's service scheduling system. It's features like these that make Hyundai Genisis vehicles feel like luxury cars.
Another fabulous service is that Genesis owners can opt to have their car picked up at a location of their choice and a loaner car will also be dropped off. This allows everyone to go about their day without compromising what they want to do or the way they live. When the service is completed the car can be dropped off at a desirable time and location.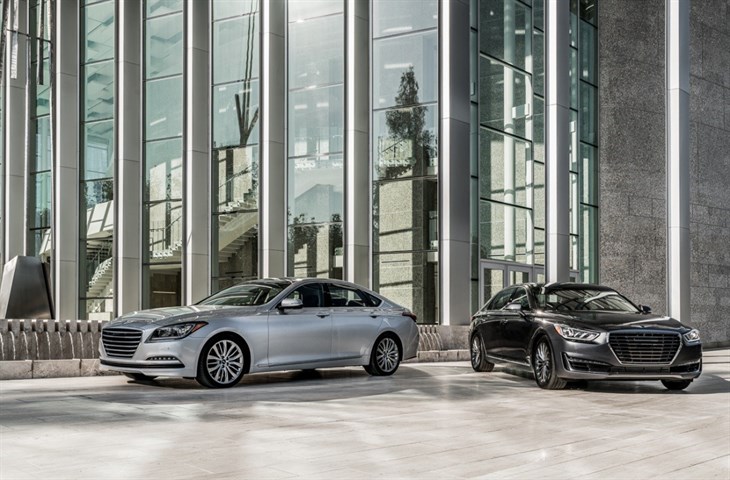 Complimentary Maintenance, Sirius XM Traffic and Data Services
No matter how much money any of us may have, being taken care of is always valued and appreciated, we all can appreciate feeling like our sedan is a luxury sedan. All 2017 Genesis models include complimentary maintenance, which is standard for the first three years or 36,000 miles, whichever comes first.
This program covers common factory recommended maintenance items including air filter, engine oil, oil filter and tire rotation, which is a nice bonus.
SiriusXM Traffic and Data Services are also complimentary for three years on all Genesis vehicles. The data service is a feature that certainly offers more value as technology fills more areas of our lives than ever before.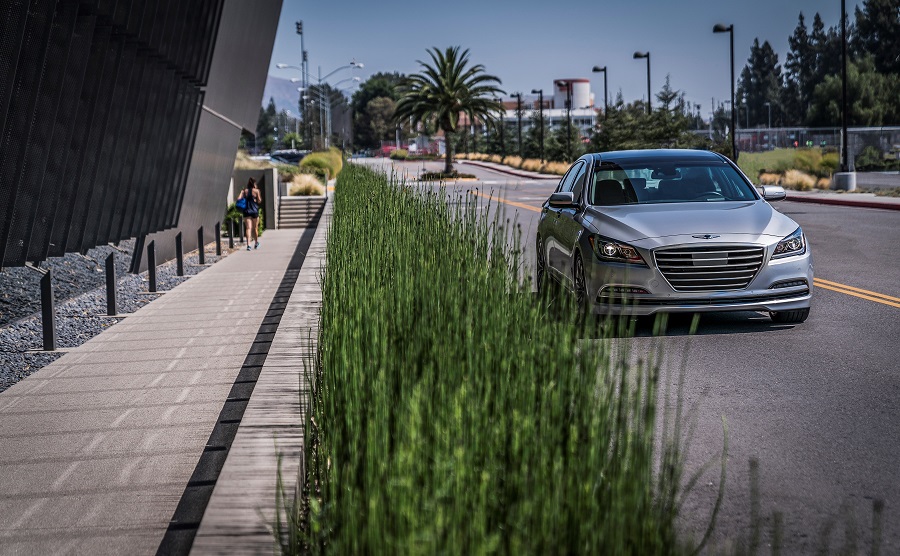 Genesis Connected Services
Did you know that by 2020 90 percent of cars will be connected to the cloud? Technology is advancing so fast and it's not just about automatic transmissions. Hyundai Genesis vehicles are equipped with Genesis Connected Services to connect directly to your car to provide seamless interaction.
Remote Start with Climate Control, Destination Search powered by Google®, Remote Door Lock/Unlock, Car Finder, Stolen Vehicle Recovery, Automatic Collision Notification and Assistance, and speed/curfew alert are just some of the ways Genesis is using technology to keep you connected. Genesis Connected Services is complimentary for three years and there are three service packages to choose from including Connected Care, Remote and Guidance.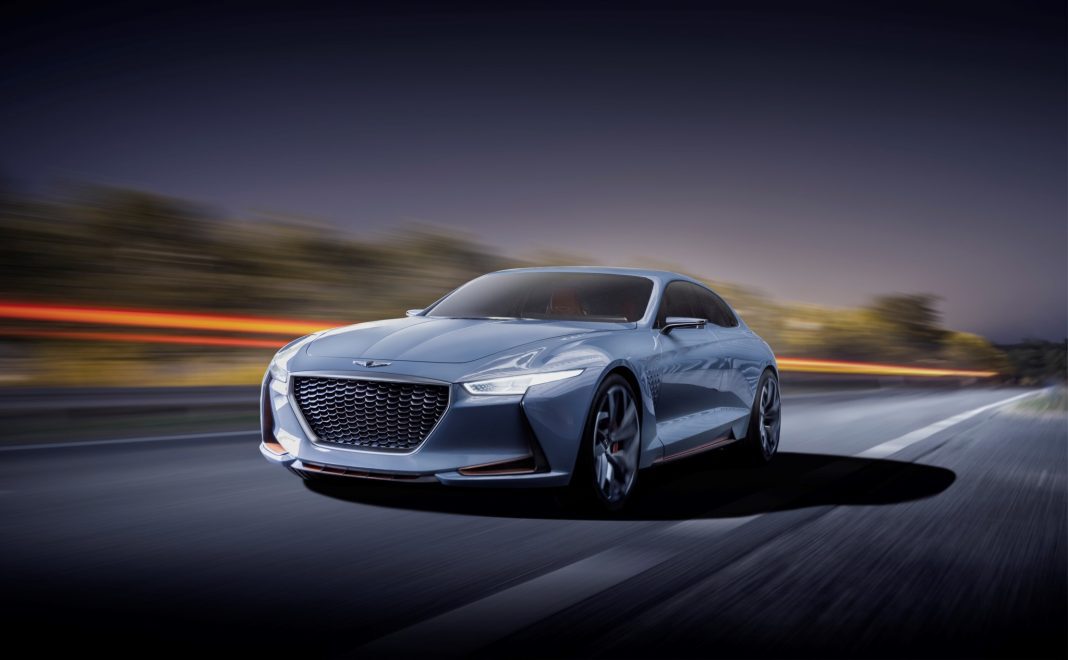 Map Updates
I can speak from experience as I am sure we all can that driving with outdated map software can be a real headache. With a Genesis car, the navigation systems will be updated with free downloads via the MyGenesis website with an SD card. This is yet another complimentary service for three years.
The Best Warranty
Each Genesis car is covered by a warranty that is a leader in the field with enhanced roadside assistance and concierge services.
The Genesis Enhanced Roadside Assistance program will be able to provide select services remotely. Roadside Concierge can be dispatched to resolve certain issues and complimentary loaner cars are dropped off when a vehicle is in for repair at a Genesis brand retailer.
Vehicle towing and trip interruption services also offer customers the peace of mind knowing they will receive helo 24 hours a day, 365 days a year if their Genesis becomes disabled.
Combine those with a warranty that includes 10-year / 100,000 miles powertrain coverage, five-year new vehicle warranty, and seven years anti-perforation protection and you have the path to luxury.
To learn more about Genesis and their future vehicles like the 2018 Genisis g80, visit their website.
Save