This site contains affiliate links. Please read our Policies for information.
The Consumer Electronics Show (CES) is where all the techies and journalists gather together and gawk at the new tech coming out over the next year or in the future. Almost every tech company is present as they finally unveil the gadgetry they've been working on to make life easier, more fun and more connected. We attend CES every year and just as we have always done try to pick out our favorites and best of tech at the convention.
The official Best Tech at CES 2016 list has arrived.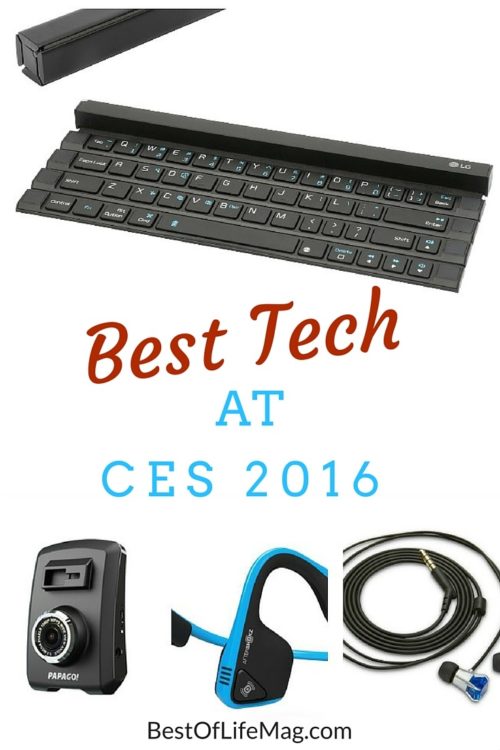 Sony Mesh
Mesh is a new project by Sony that aims at turning those plain or old objects into something really cool. Mesh are blocks that each serve a different function and when stuffed into an animal, or attached to another object, they become like new. There are blocks that when moved will add sound, blocks that when pressed, can create movement and so much more. They provide an intro to programming for kids and provide hours of fun for adults because the only limit to their potential is your creativity. Mesh blocks currently range in price from $49.99 to $59.99 per block or $199 for a set of 4 different blocks.
LG Rolly Keyboard
There is nothing like tech that is there one second but folded, rolled, or squeezed into almost nothing the next. The Rolly Keyboard by LG is a keyboard with actual keys just like your laptop, but can be rolled up. The idea is to have the keyboard with you when you travel or are not at the desk. The cylinder unrolls into a keyboard, and can be rolled up again for easy transportation. The keyboard connects via Bluetooth to tablets or smartphones and even has a docking station for those devices.

Papago Dashcam
Technology has helped protect people in many instances while behind the wheel. For years, we've had that disposable camera in the glove compartment meant to be used after an accident. The GoSafe 388 is a dashcam that will help you record the road at all times. There are even extra features like the 1080p display, driver fatigue alerts and an optional GPS antenna to help you track location and speed.
Speck VR
Virtual Reality is making its way into the home of the common consumer. In order to help you get a taste of VR Speck has released tech Speck Pocket VR viewer. This cool gadget works with your iPhone 6 or iPhone 6s and can fold up to be easily stored away. Take your first few steps into VR while being protected with the CandyShell Grip case from Speck that comes with the viewer.
Ventev
Ventev is taking advantage of the upgrades to USB charging and data transfer that keep your tablets and smartphones going. They have come to CES with Quick Charge charging hubs that let you charge multiple devices at once, car chargers that double as portable chargers and car chargers with Quick Charge for multiple devices at once. Thanks to Ventev, you will never have to argue over the charger again.
Maroo Audio Ice/Gems Earbuds (sized for women)
When it comes to headphones or earbuds, style and fashion usually come second to sound and clarity. Maroo changes that with their new Ice or Gem earbuds. Designed to fit comfortably in the ears of women everywhere, these earbuds don't sacrifice style for sound. Instead, they tackle both with ease. The GEM earbuds are designed with cut and shaped glass that add a touch of elegance to your music. The ICE earbuds are designed with shaped crystals that add elegance to your style.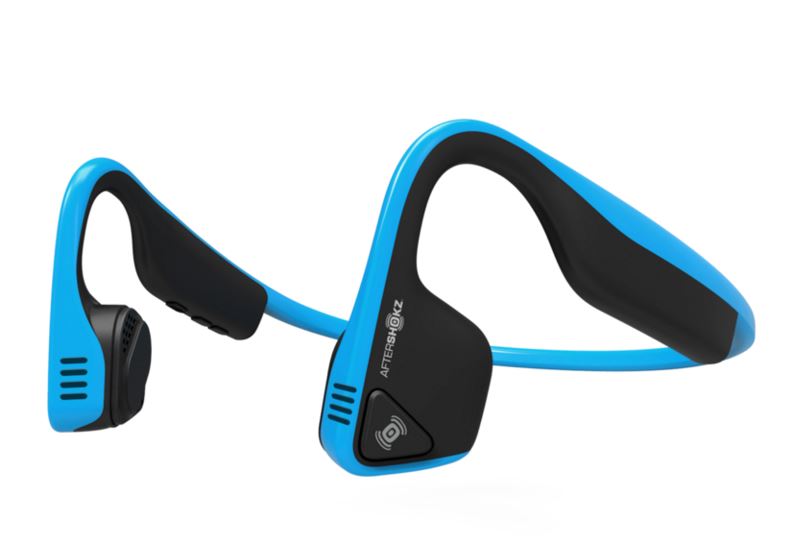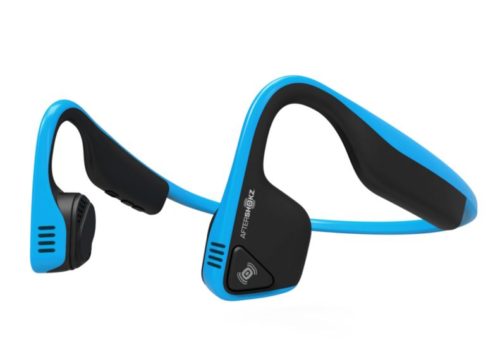 Aftershokz
There is tech that is obviously needed, and then there is tech that is obviously wanted. Sometimes the two mix, but sometimes they don't. Aftershokz created tech that we didn't know we could have, but if we did, we would want. Aftershokz is headphones that don't go in or on your ear, but just outside of them. Using the human body as their tool, vibrations are sent through your bones and into your eardrums. Those vibrations are then interpreted to give you music all while having your ears open to your surroundings. This form of headphones is known as bone conducting headphones and if you haven't tried these yet, you need to change that.
Swarovski Fitness Tracking Jewelry
There are so many different types of fitness bands and each has their strengths. However, Swarovski has just entered the race with their new line of very stylish and beautiful fitness tracking jewelry options for women. The fitness trackers offer a new level of style and comfort to the fitness tracking game. The Iconic Slake Set which is a beautiful Activity Crystal encased in a Slake bracelet and covered in crystals. There is also the Slake Deluxe which has the same as the same Activity crystal but with a sportier band.
The Best Tech at CES 2016 has been a great show of future tech and improved tech from the past. There is so much to show off it gets hard to narrow it all down. From televisions to cars, wearables to disposables there are so many products to keep an eye out for in the future.