This site contains affiliate links. Please read our Policies for information.
My husband and I have been talking about grocery delivery for awhile. With how busy life is and the time spent shuttling children to and fro, it has been a tempting luxury. We just didn't want to pay the luxury price – Amazon Fresh may change that.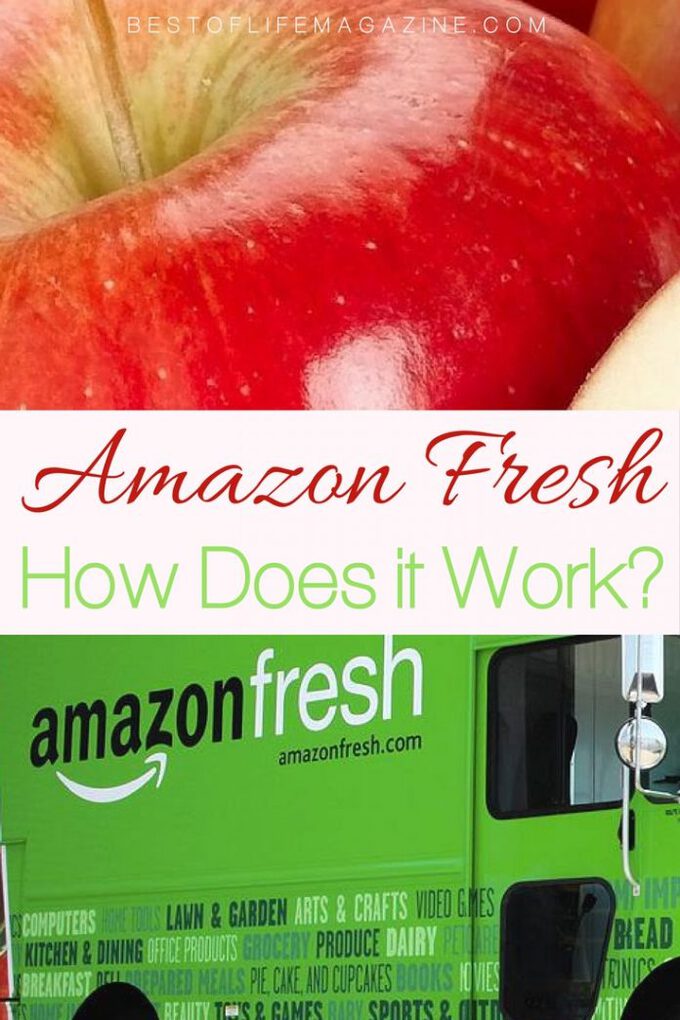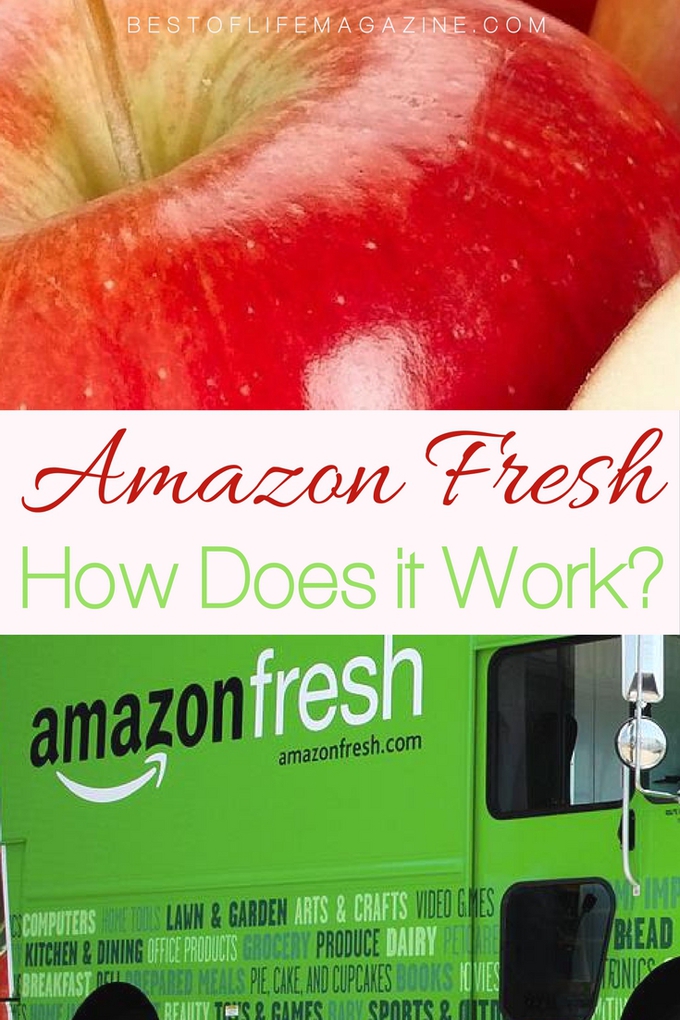 Wondering how Amazon Fresh works? We tried it and have the entire process outlined for you so your first experience goes smoothly.
Amazon Fresh started delivering to our area just two weeks ago and since we have been long-time Amazon Prime users, we took a look. When we found the first three things on our grocery list for less than we would pay at our local grocery store, we realized we may not have to pay luxury prices for the convenience. We are testing the service out with the free 30-day trial Amazon offers and have placed two orders so I thought I would outline the Amazon Fresh shopping process to help others.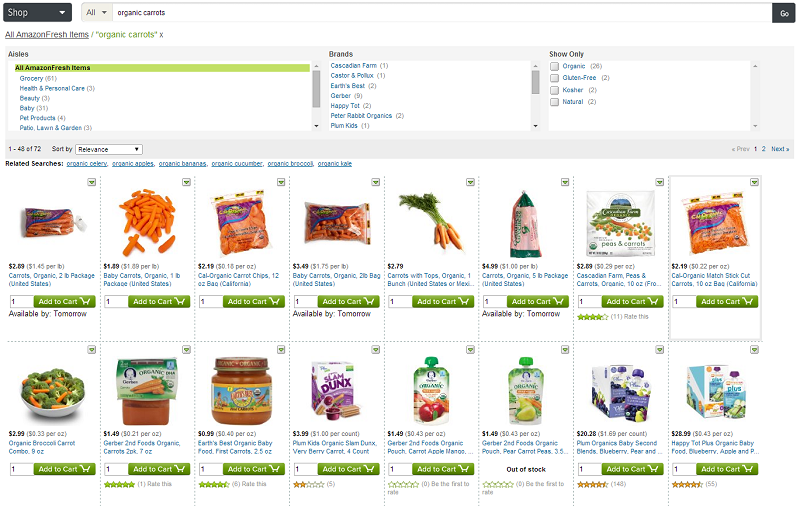 Make your Shopping List
Build your shopping list and easily add items to your cart. If you have items that are common for your family, make a shopping list at Amazon Fresh so you can easily order your repeat items. We have our main list that is our go to and then a second list of the items we regularly buy but less frequently.
In order to check out, you need an order of at least $35. I find shopping on Amazon Fresh incredibly easy and intuitive. You can add items to your lists from a little drop down for each item which makes your shopping process faster because you don't go to separate screens.
Wondering about prices on Amazon Fresh? Most of our staple items are 50 to 75 cents cheaper which is a lot of money saved. Amazon Fresh does cost $200 a year when added to our Prime Membership so I am happy to see these low prices on the items we use a lot. The cost savings per item, time saved, gas money saved, and less wear and tear on our vehicle will hopefully add up to a savings at the end of our year.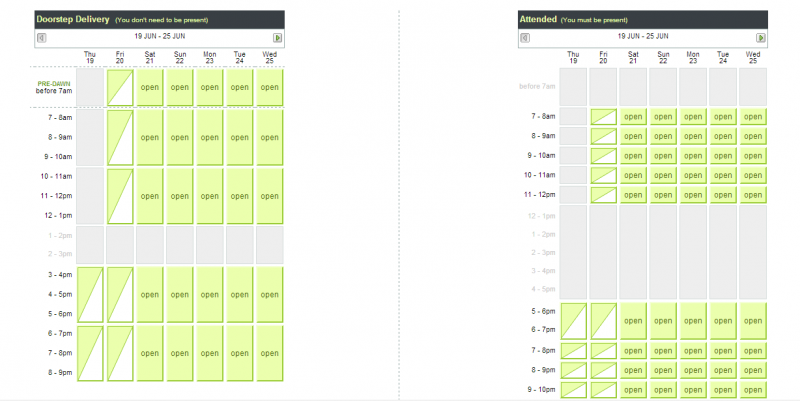 Choose your Delivery Day and Time
When you proceed to your checkout, you will be prompted with your delivery options. You can choose between doorstep delivery or attended delivery depending on what you order. The calendar is very easy to use and understand.
For doorstep delivery, you do not need to be present but the driver needs to have unrestricted access to your doorstep without having to call you. Your groceries arrive in temperature-controlled totes that are left on your doorstep. They will maintain the proper temperature for up to one hour after the end of your delivery window. Attended Delivery is required for alcohol and other items and requires you to be present upon delivery.
Review your order, make any changes, and place your order.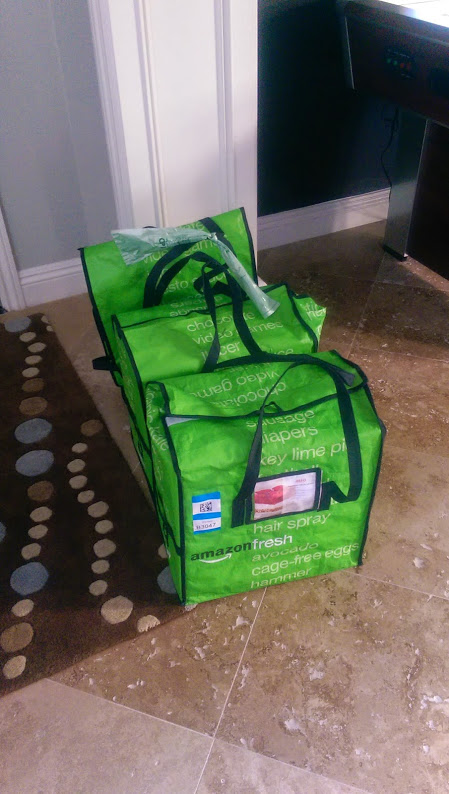 Sit Back and Enjoy While Someone Delivers your Groceries
Now comes the best part – just sit back and enjoy. I honestly felt like it was Christmas morning when I saw the Amazon Fresh truck arrive. I chose attended delivery because I wanted to see how the process worked and assure the quality of my items. Your Amazon Fresh order is delivered in sturdy totes; the delivery person will take them to your kitchen if you want (Ummm…AWESOME!) or leave them at then entrance. You have the option of unpacking right away and they will take the totes with them or you can leave your totes on the doorstep to be picked up with your next order.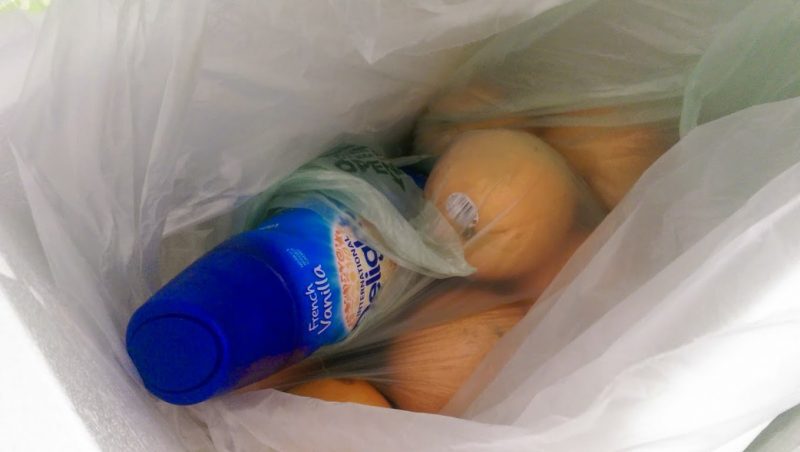 Unpack your Groceries and Enjoy your Day
Quickly unpack and you are done!
Our orders arrived with the items actually cooler than they are when I shop at our local store. I was a bit hesitant to order dairy and meats on our first order but quickly pushed this concern to the side. The quality of the produce we ordered was good with only one orange being a bit discolored in one spot.
I am fairly certain we are hooked, but only time will tell. I have realized one positive aspect to Amazon Fresh that I did not anticipate…I am less prone to tossing random items into my virtual shopping car than my real one. Overall, we spent $20 less on our weekly groceries than we typically do.
Would you use Amazon Fresh? What would you enjoy most about it?