This site contains affiliate links. Please read our Policies for information.
We saw the new
Cinderella
movie from Disney yesterday for the first time and absolutely loved it.  I had wondered how the beloved classical movie could possibly be redone and Disney showed yet again that storytelling through the eyes of Disney never loses its magic.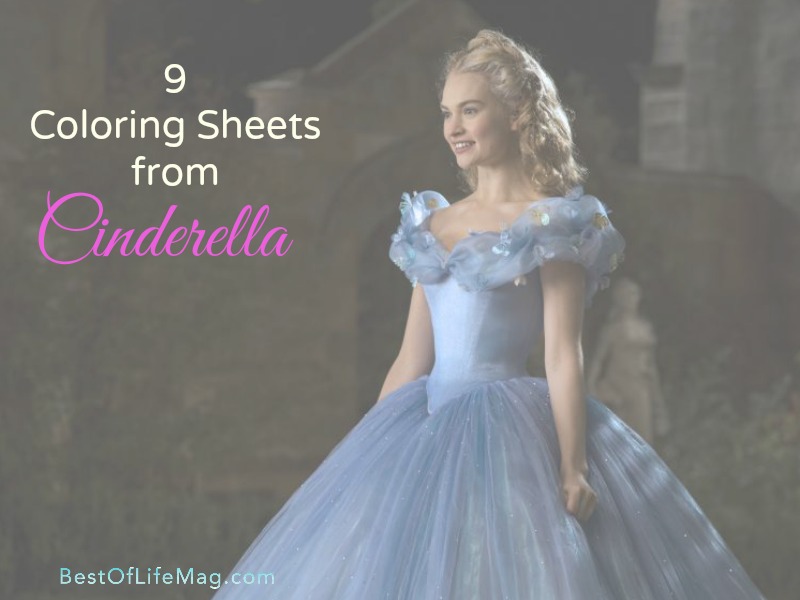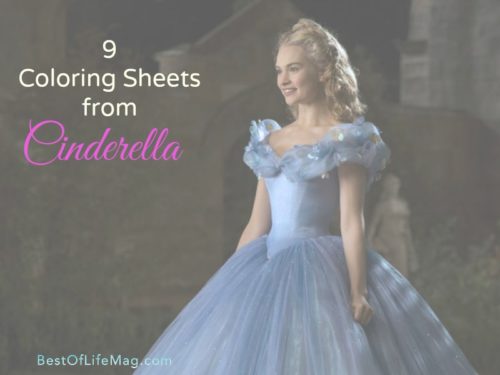 If you loved Cinderella movie, these 9 printable coloring sheets tell the story and will keep your children entertained for hours.
Simply click on the the image below to access the printable files.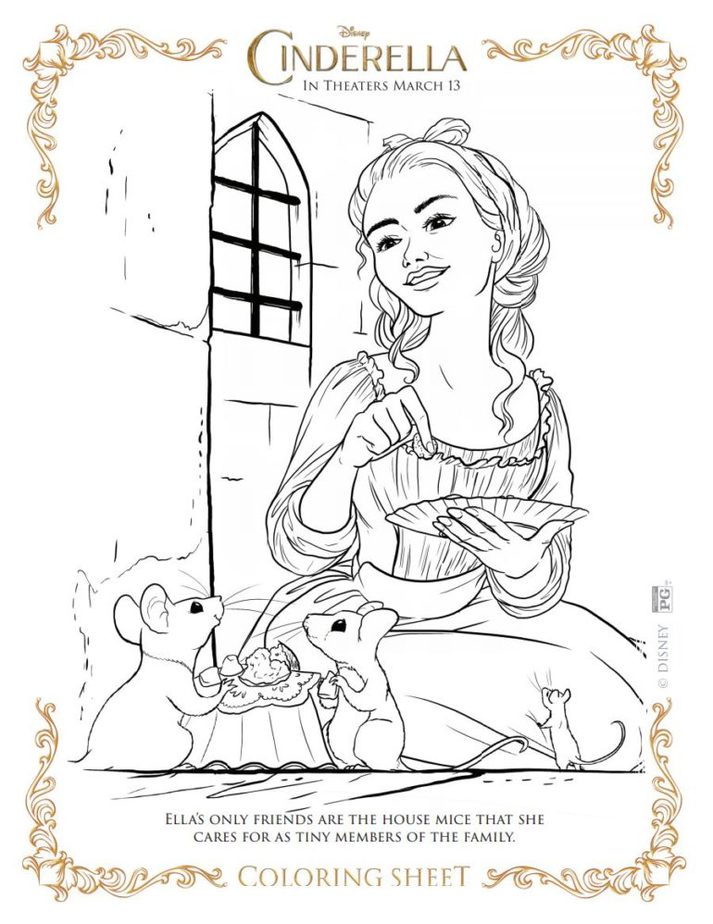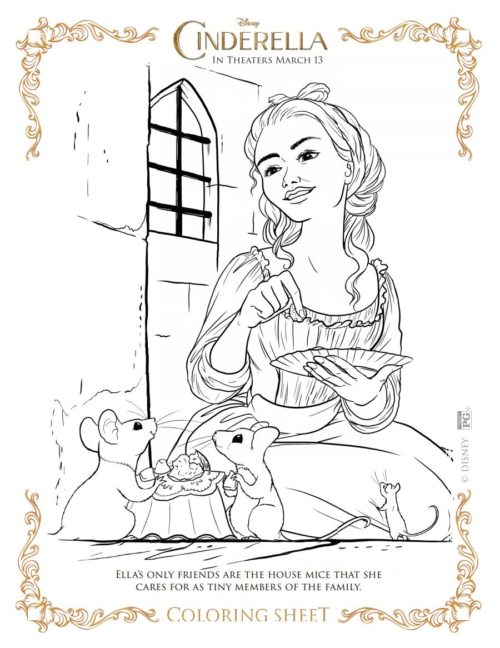 Ella embodied her mother's wishes in Cinderella movie to be kind to the world with her mice friends.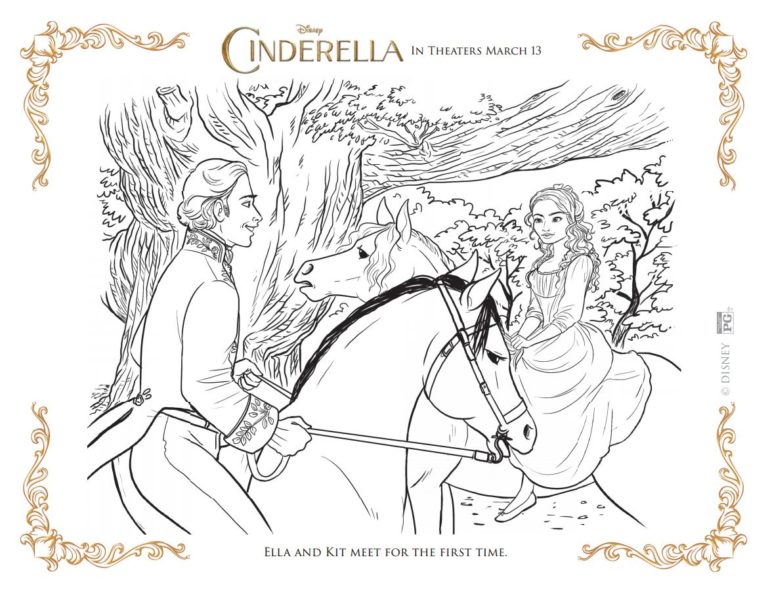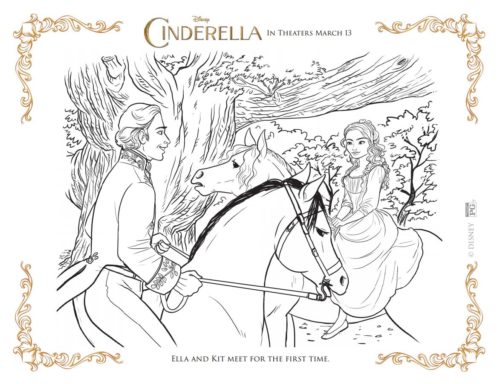 Cinderella and Kit meet in the forest.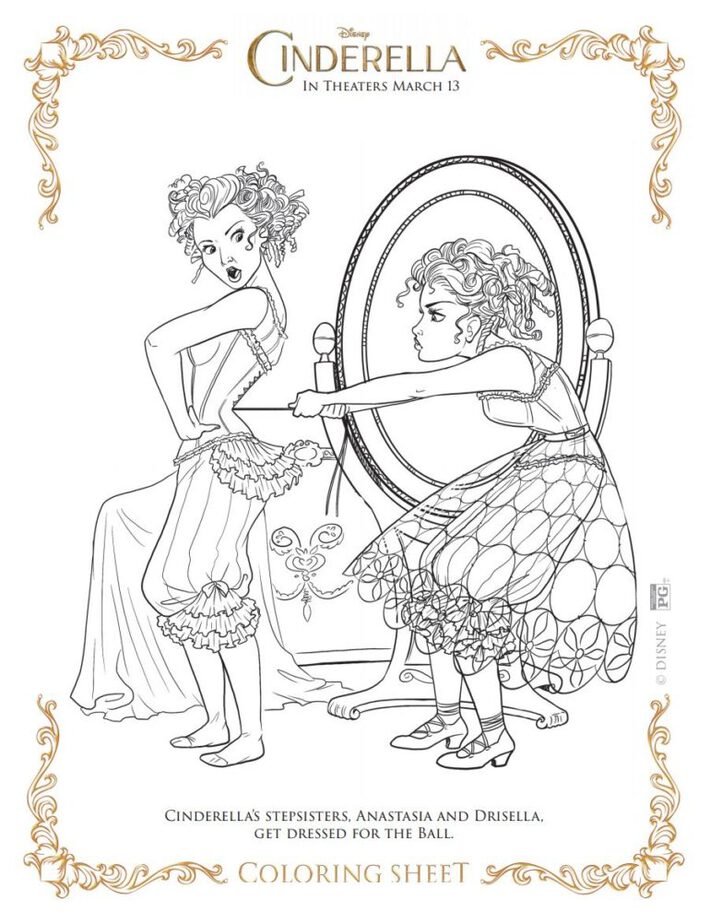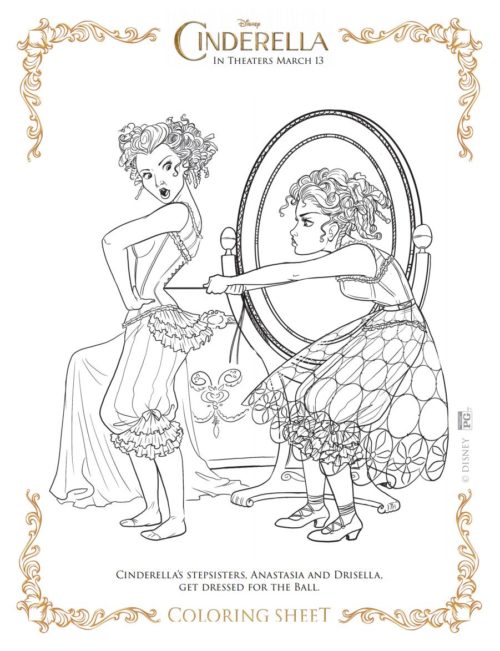 Cinderella's step-sisters get dressed for the ball thinking that Cinderella won't be going.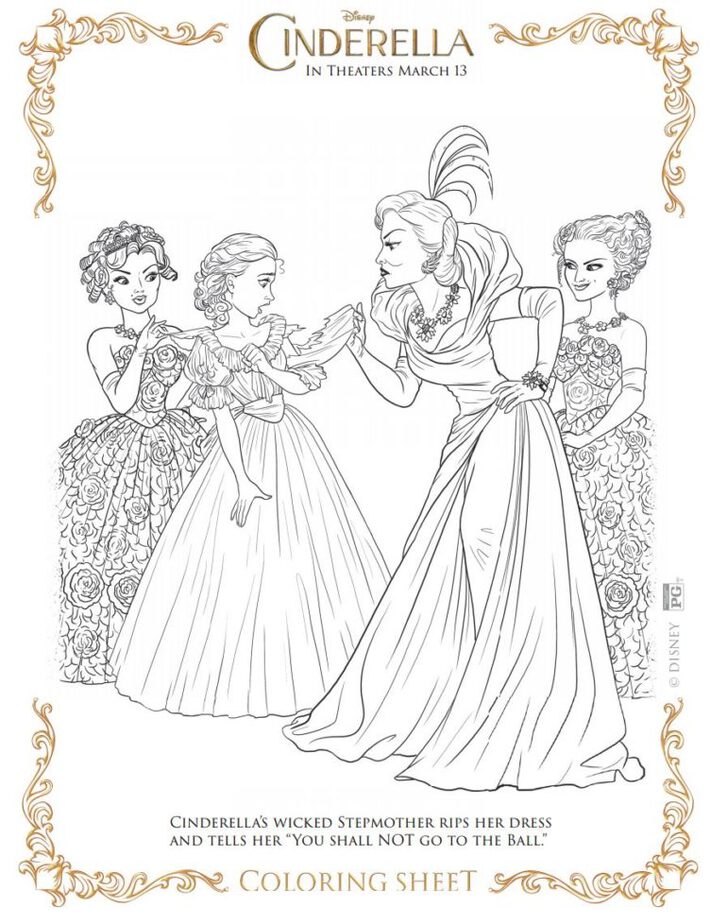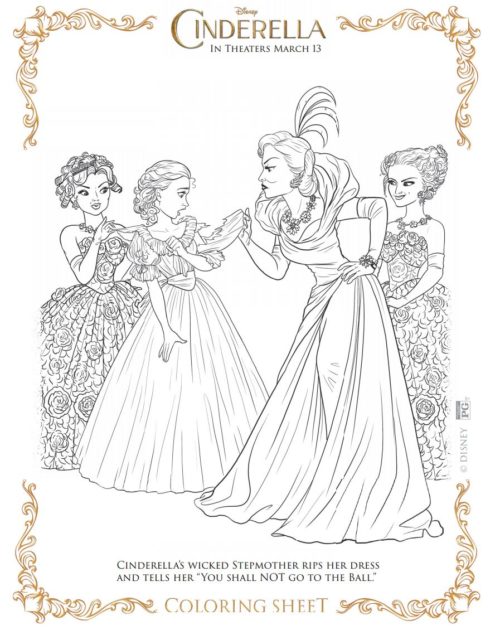 Cinderella's Wicked Stepmother rips her beloved dress from her mother.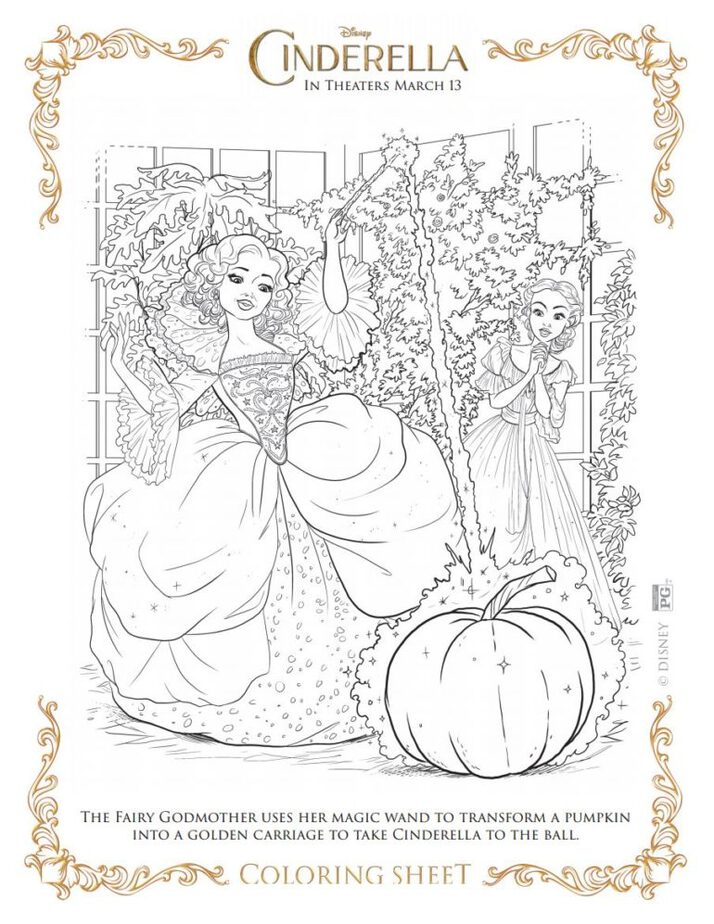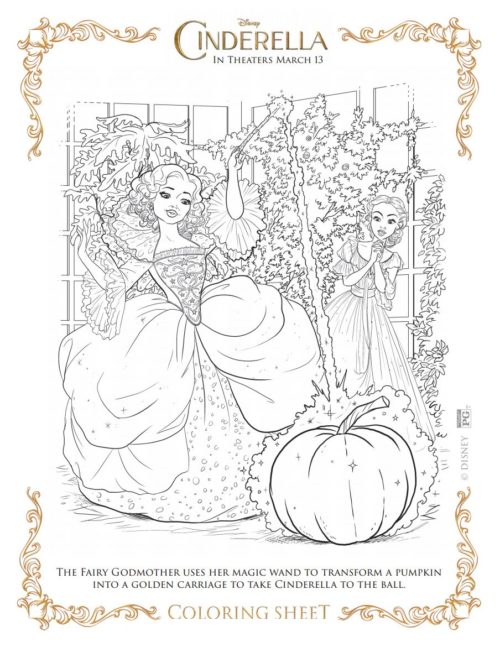 Cinderella's Fairy Godmother makes Ella's dreams come true.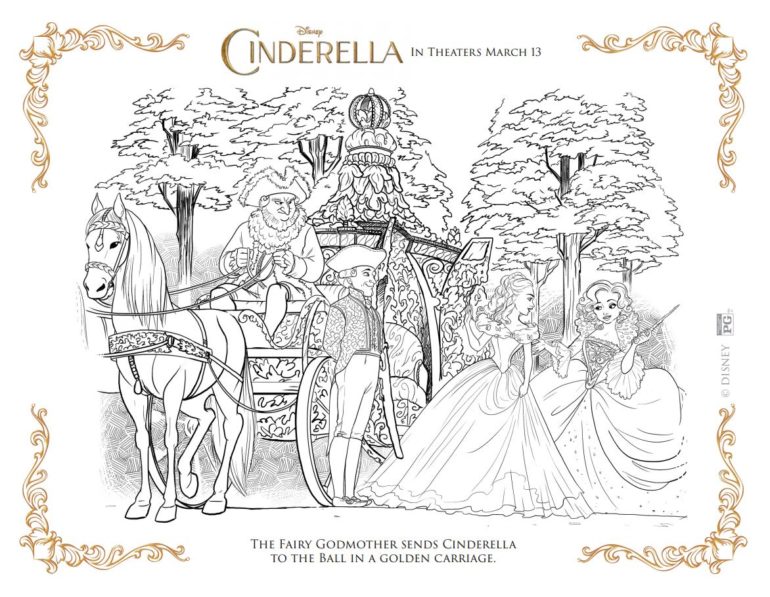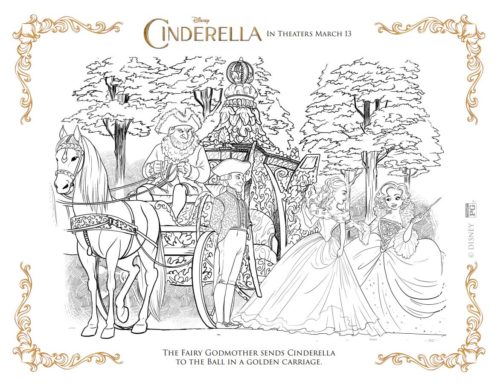 Cinderella is ready to go to the ball in her golden carriage.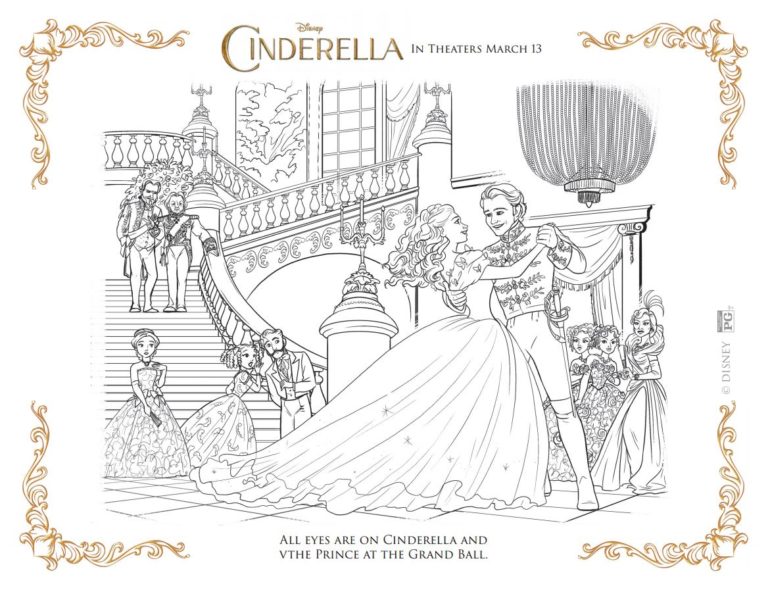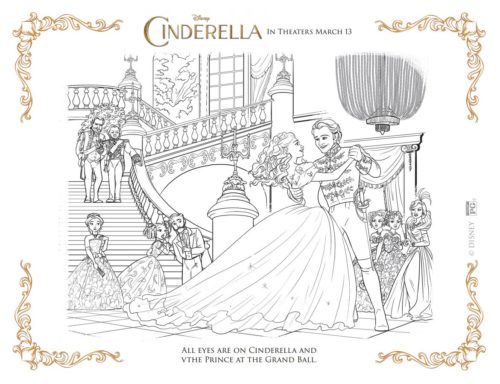 Cinderella finally gets her moment to dance with Kit, the Prince, at the Royal Ball.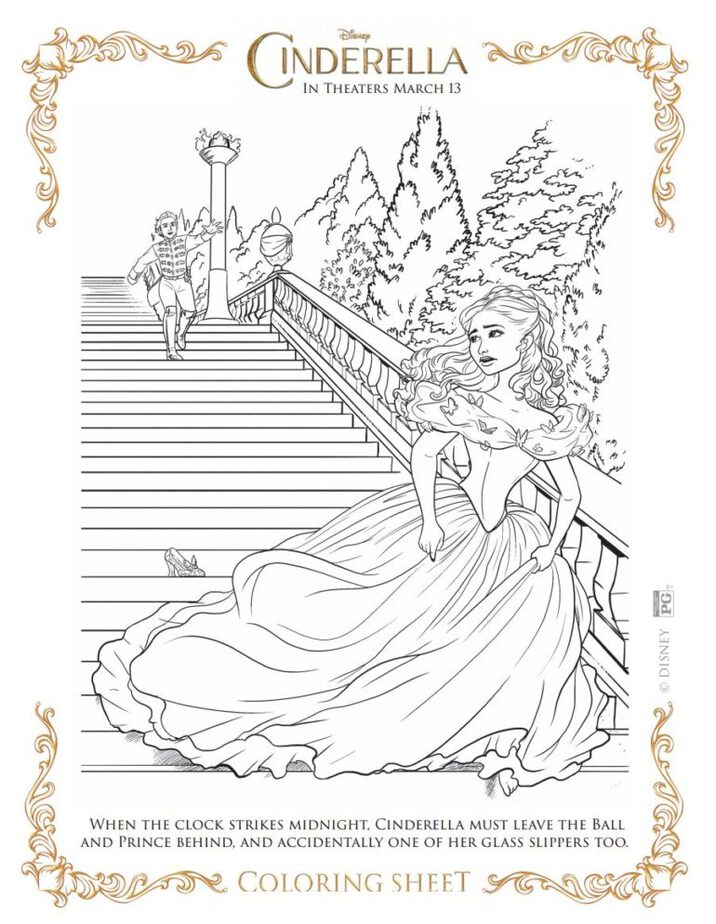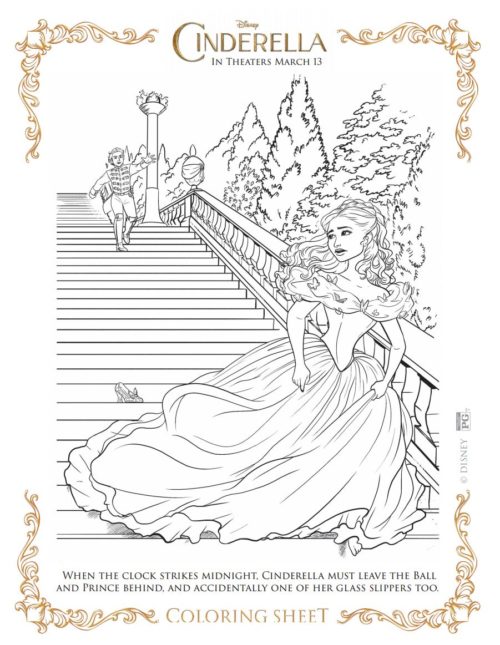 The clocks strikes midnight and Ella must leave quickly.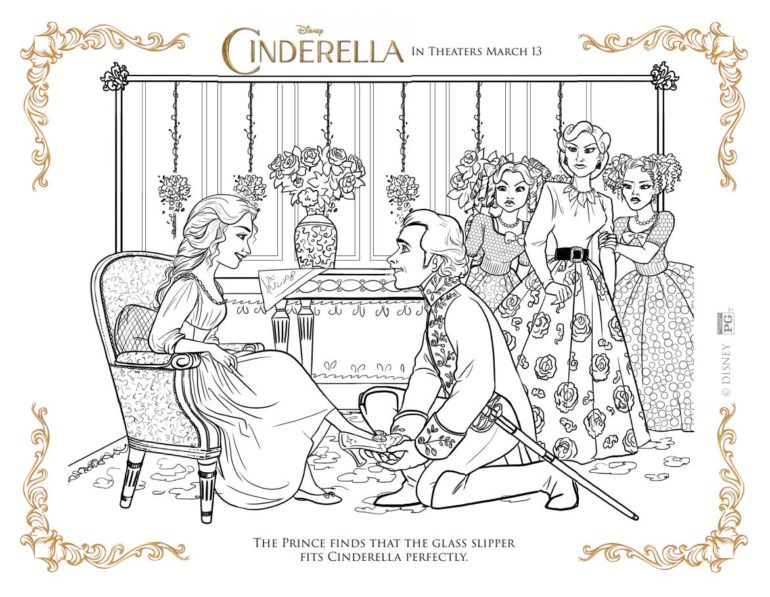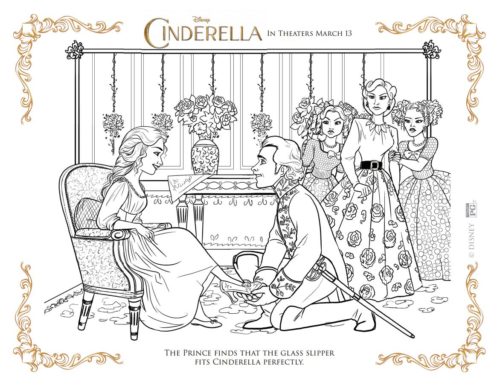 The Prince finds Cinderella and sees that the glass slipper fits her perfectly!
Enjoy these coloring sheets for the new Cinderella movie and be sure to share what your favorite part is from the movie.