This site contains affiliate links. Please read our Policies for information.
Disneyland and California Adventure Park are clearly designed for mutiple days of fun. Sometimes that just simply isn't going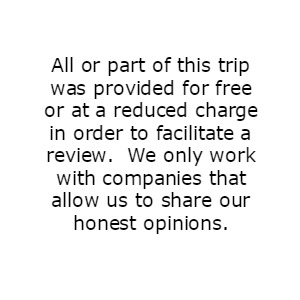 to happen and you find yourself visiting for a day long adventure. If that's the case the key is to maximize your time while keeping everyone happy.
These 5 tips for visiting Disneyland Resort are perfect for a day trip. After all, there are no second chances with this travel itinerary.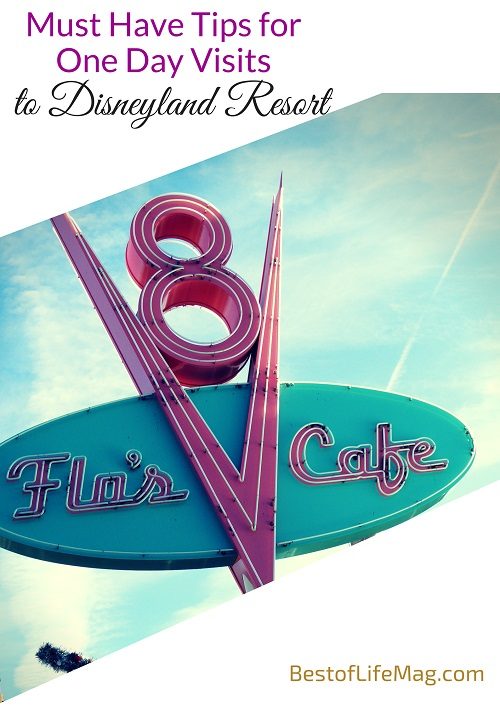 Make Reservations
If traveling from far away you don't want to miss out on special activities within the parks. Thus you need to plan and make reservations for the must have things.
Maybe your daughter wants to experience Anna and Elsa's Boutique or the Bibbidy Bobbidy Boutique?
Do you want to dine at a special restaurant like Napa Rose? Or do you want to have lunch with the princesses at Ariel's Grotto?
Call ahead and make reservations to make sure wishes come true.
Strategize for Radiator Springs Racers
Radiator Springs Racers is one of the best rides in California Adventure Park. If you have young children and want to ride the ride together,  I recommend going straight to get Fast Passes when the park opens. They go quickly so be sure to get there at park open.  The Fast Pass is located right before the entrance to Bugs Land.
Dine Inside for Lunch or Dinner
When we spend a full day at the Disneyland Resort, we always find everyone is MUCH happier when we dine indoors for a meal.  We usually opt for lunch so we are full to last through to evening snacks; the food is great and it's nice to take a break from the sites and sounds while enjoying the vibe of whatever restaurant you choose.
Our go to restaurant is Carthay Circle inside California Adventure Park; we love the history and the cocktails are fantastic as well.
Beat the Heat on Pirates of the Caribbean
The sun can sneak up on everyone especially when distracted by fun rides and Disney magic. Pirates of the Caribbean is shaded, cool, and gives everyone a chance to put their feet up. The line usually goes fairly fast so we have been known to rude it a few times in a day.
Plan your Evening Shows
This is where the day can sneak up on you so make sure you plan out which shows are important to everyone you are traveling with. From holiday shows to the fireworks at Disneyland and World of Color at California Adventure Park, there is a lot to love.  If you want to see World of Color, get a Fastpass upon arrival to the park so you are guaranteed a spot. If you want to watch the fireworks, we recommend grabbing a late dinner and enjoying it while you hold your spot up front for the show.