This site contains affiliate links. Please read our Policies for information.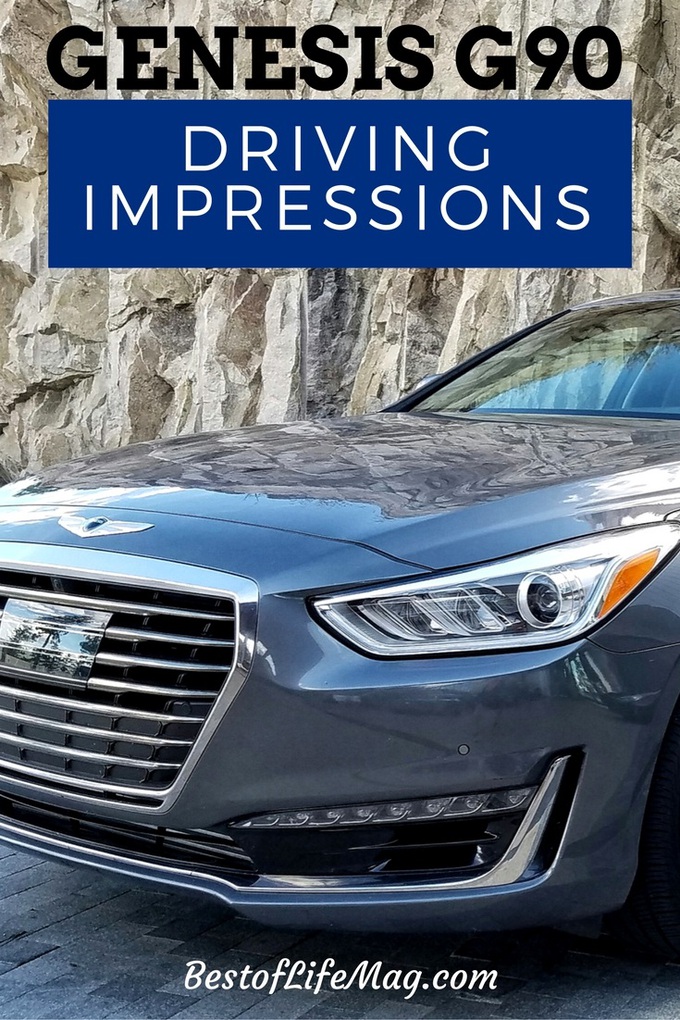 I recently had the opportunity to join the executive team from Genesis for their Genesis USA G90 launch event in Vancouver and British Columbia. During that time, I spent a lot of hands on time with the V6 3.3L twin turbo G90 driving from the Rosewood Hotel Georgia in Vancouver to the Sparkling Hill Resort in Kelowna with various stops along the way. The drive gave me the chance to not only lock in my impression of the driving characteristics of the Genesis G90 vehicle, but also form an opinion on how well Genesis has done at crafting a luxury vehicle meant to compete with the likes of Cadillac, Lexus, Audi and the other usual luxury automotive suspects.
Luxury is redefined in the Genesis G90 vehicle with a service model catering to the needs of everyday luxury living and a driving experience that mirrors it.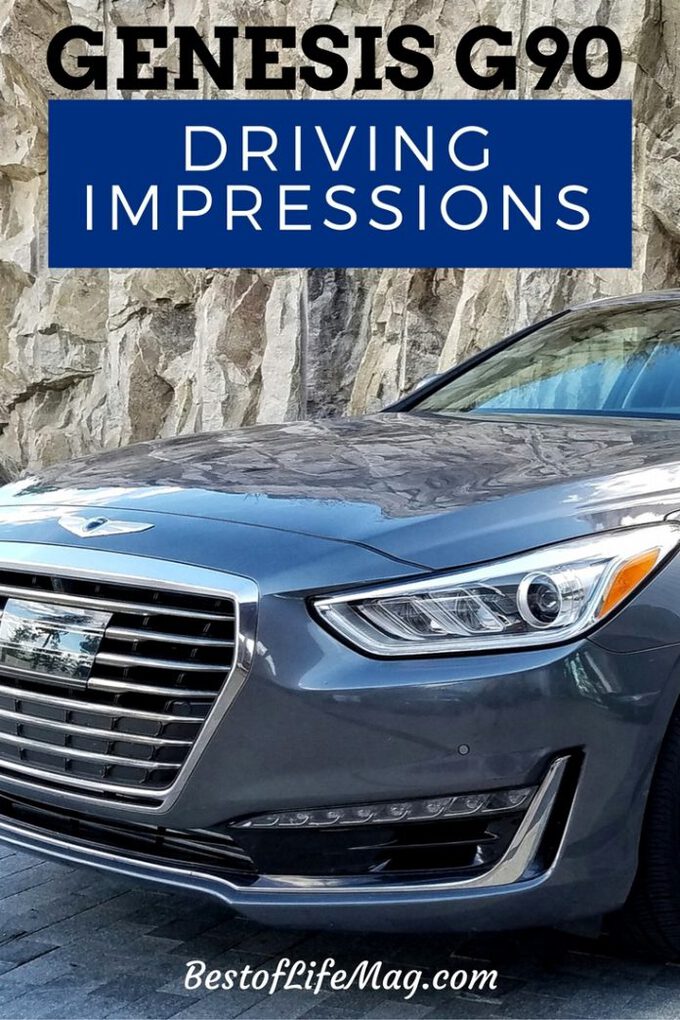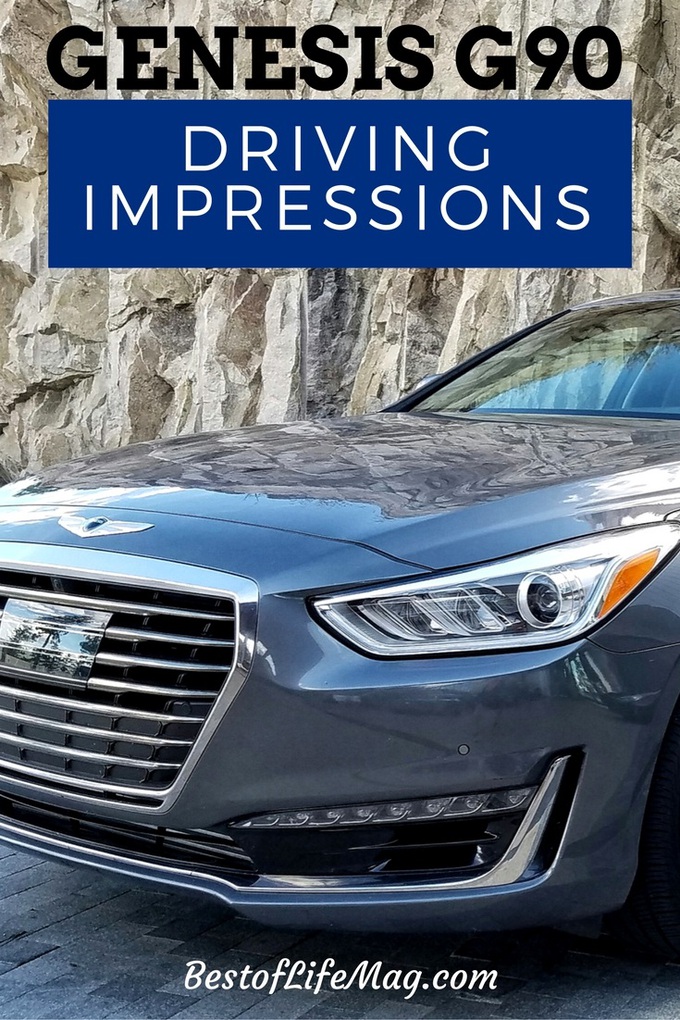 Options Made Easy
The G90 is an incredible package of options bundled together as one offering without the need to pick and choose while being nickle and dimed for every choice. While I'm a BMW M3 owner and have looked at other BMW's for my next purchase I cannot stand the way BMW chooses to package their options; it's not uncommon to choose one option only to be forced to accept another. It comes across as a hard sell, which I despise. In today's day and age of informed consumers and mass customization I expect old sales models to have disappeared or at least have had the rough edges smoothed away.
Competitive Pricing Expected
While I understand bundling options means you pay regardless of what you may want, I expect that feeling to be offset by a more value based pricing model from Genesis. During my one on one discussion with Dave Zuchowski, President & CEO of Hyundai Motor America, we discussed the challenges and opportunities Genesis faces as it prepares to launch the G90 and G80 into the U.S. market. During that discussion, I was impressed with Genesis' frank perspective on the challenges they face and how to successfully navigate what they consider to be a unique opportunity to launch a major luxury brand.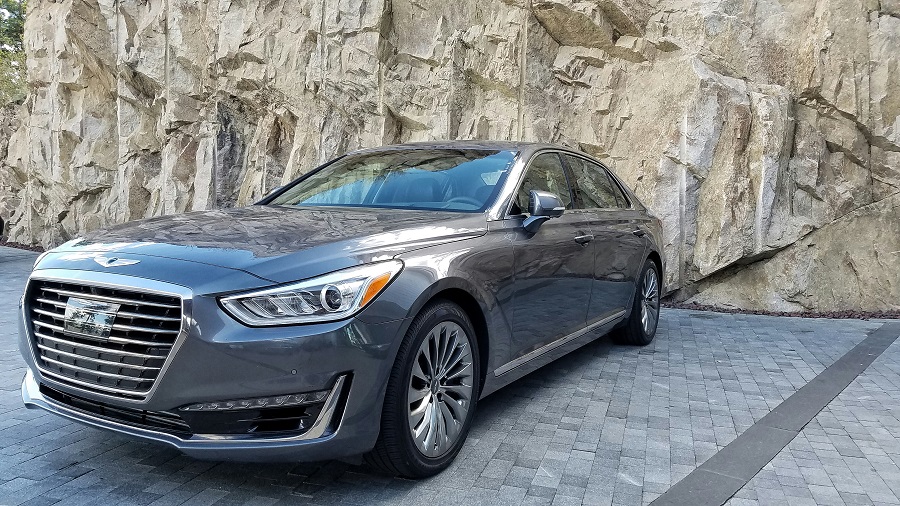 One such challenge is easing consumer's mind in "taking a chance" on a relative unknown. To do that, one has to price competitively…very competitively and ensure consumers appreciate everything they're getting for that price so that they're left with a positive perception of the value they receive. The team at Genesis understands that, having closely studied other major brand introductions and drawing on those learnings to tailor their own launch. I'm convinced they understand the challenges in successfully bringing the G80 and G90 to market I'm also convinced they're taking the right steps to address those challenges, though I'm left concerned about the store in a store sales approach. As a higher end consumer, it bothers me when a sales or service process is driven by uneducated sales agents or those not respectful of my time. That risk is higher with a store in a store approach.
Genesis Service
Genesis will be including a 3 year Valet Service program at no cost for every G80 and G90 where they will pick & drop your vehicle at your home or business and provide you with a comparable loaner while they service your vehicle. So they have the service side nailed – what could be better than not wasting my time scheduling, driving, and waiting for a service appointment when I could be working or spending time with my family. So they have the service side nailed and cater to the luxury car owner through this service experience.
The sales side though with the store in a store approach of carving out floor space in existing dealerships, means I run the risk of associating with common folk when I enter…ok wait that came out a little bourgeois – what it means is that there's a risk that I'll not receive an experience on par with the brand I'm buying into. That I'll receive a Hyundai experience instead of a Genesis experience. I personally believe it would be better to focus on a Valet sales approach targeted initially at major metro locations and ensure that the sales agents are handpicked and highly trained via a corporate program to ensure that the experience is on par with the Genesis namesake.
Genesis as a Luxury Vehicle
Regardless of sales rollout strategy, I think that Genesis has delivered a solid luxury vehicle and I expect it will be priced very well when compared against similarly equipped competitor vehicles. I will say I was a skeptic walking into the test drive; I mean come on…it's going to be a Hyundai right? Nothing against Hyundai, in fact I actually love their vehicles and would strongly consider purchasing one if I was in the market for a value based vehicle. But that's not what the Genesis G80 or G90 are – they are most certainly solidly built luxury vehicles. I won't go into all the specs – you can find those on their website.
But what I will offer is that the car itself is what I would expect of a luxury vehicle: smooth ride, great handling, smooth and quiet transmission, great acceleration for a V6 along with features like soft closing doors, triple lined seals to reduce exterior noise, automated rear shade and manual side shades. The acceleration both from 0-60 and from 65-100 is impressive for a V6 moving a vehicle that is about the size of a BMW 7 series. And with a relatively long wheel base with low overhang the cornering and handling is tight for a car this size. Additionally, the little things like wireless charging for my cell phone, easy menu navigation, and conveniently placed controls both on the steering wheel and the center console means it's easy to love interacting with the vehicle.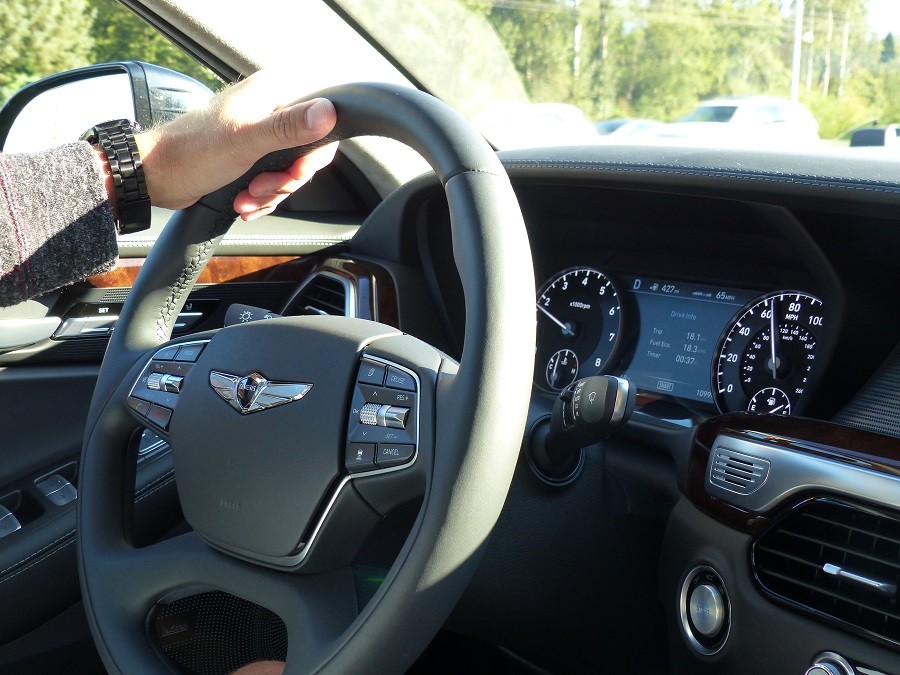 Stand Out Genesis G90 Features
All that said, the two stand out features for me are the heads-up display and the Smart cruise control. Those may seem like odd choices given both features have been around for a long time but let me explain my reasoning.
First, the heads-up display is where it needed to be right in line of sight but not so much so that its distracting. And should you find the default heads-up display does distract, its very customizable so you can tweak the settings instead of simply disabling a valuable safety feature. You can customize not only what information displays but also minor things like the colors of various information. I very much enjoyed having the speed limit alongside current speed especially important given I had left my settings while traveling to report MPH in a country where speed is measured in kilometers per hour. That meant I could rely on the heads-up speed limit indicator to do the translation for me.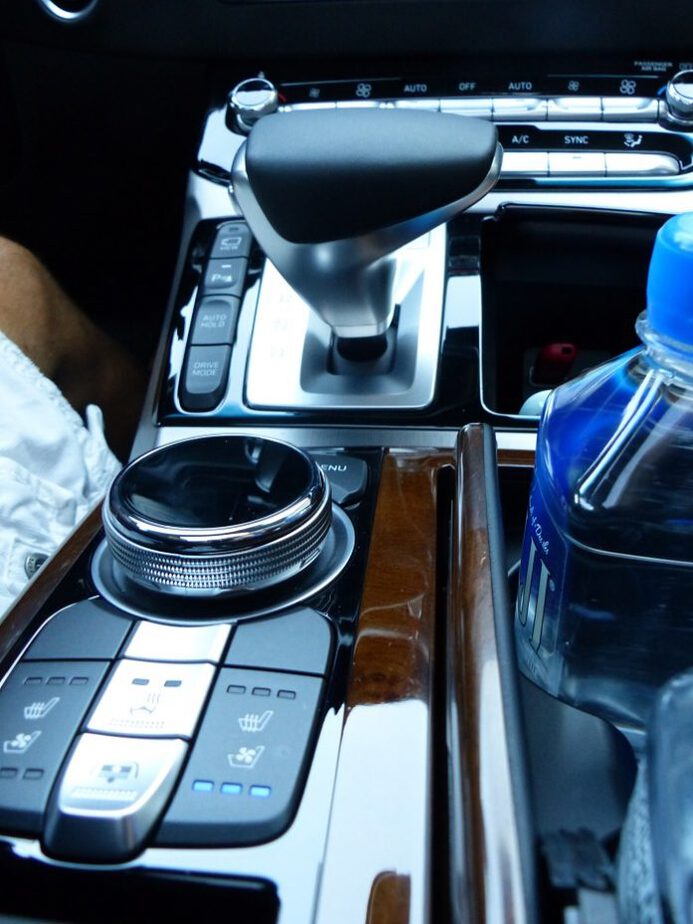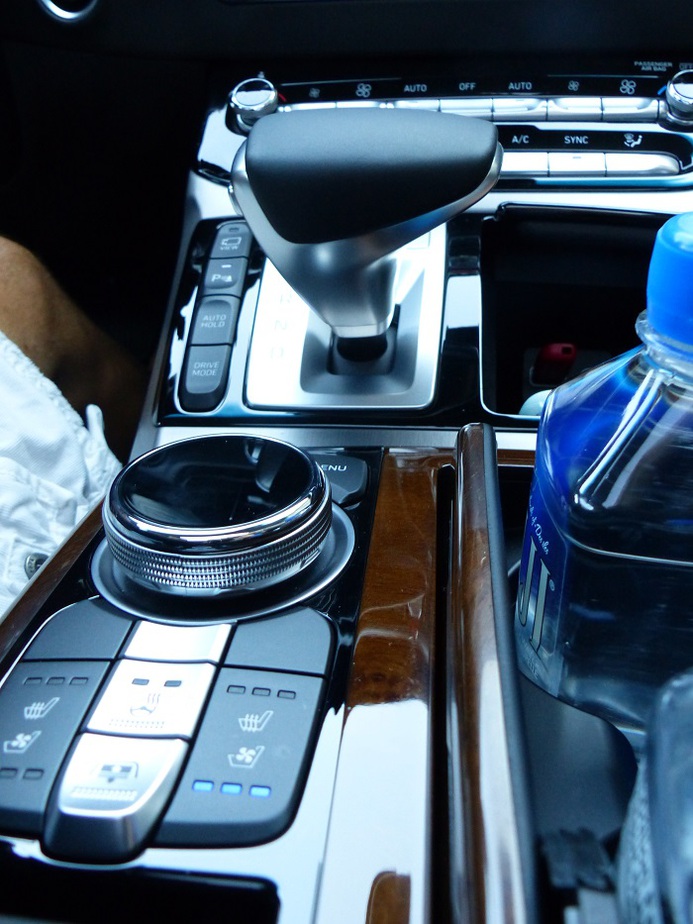 The other stand out feature was the Smart cruise control. Again, in this age of being on the precipice of autonomous vehicles this may seem like a odd feature to call out. However, it's important to mention because Genesis has done such a great job implementing this feature. I most often find adaptive cruise control to be a feature I use less than I'd like in other vehicles because the braking response time is too slow for comfort and the deceleration\acceleration is too herky-jerky.
Now it's important to know that I'm not a shy M3 driver…perhaps uber-aggressive is a more accurate adjective so I have no issues with aggressive driving, when I'm in control and managing my own expectations. I also tend to set my adaptive cruise distance at the minimum because here in California even that distance means you'll have knucklehead drivers constantly cutting in front of you but the minimum distance helps reduce the number of cuts and prevents you being honked at for leaving too much of a gap. Unfortunately, setting the minimum follow distance in other vehicles means that you're left wondering if your car is going to stop in time and\or it brakes very hard in doing so when you're say stuck on the I-5 with a few thousand of your best commuting friends.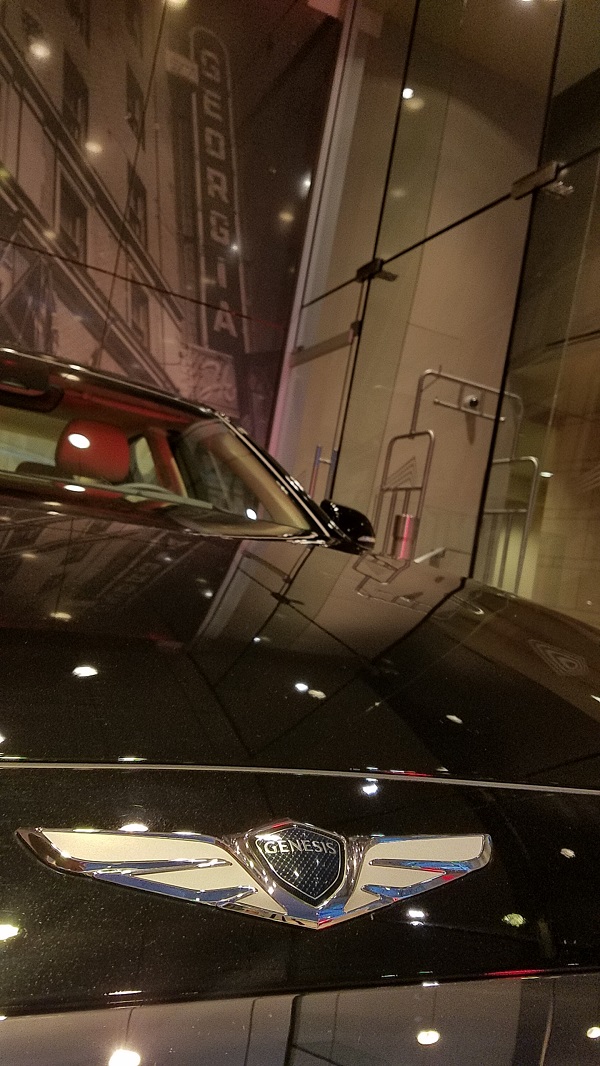 The G90 that I drove did not have that issue. I found the Smart cruise control to be very smooth and decelerated on par with what I would do when I'm behaving and driving well…say when my wife or kids are in the car. It was so smooth in fact that my driving partner did not realize I had turned it on. And that was in heavy morning traffic coming out of downtown Vancouver where we were in a fair bit of stop and go traffic. I quickly became comfortable letting the G90 do its thing, bringing the car to a complete stop and quickly getting back up to the relevant speed when traffic started back up. Those are the reasons I like what would otherwise seem like mundane features nowadays in a luxury vehicle. I should also call out that the ability to get in the car and throw my cell phone into a nook that also wirelessly charged my phone, was much more convenient than I expected and I will miss that feature going back to my M.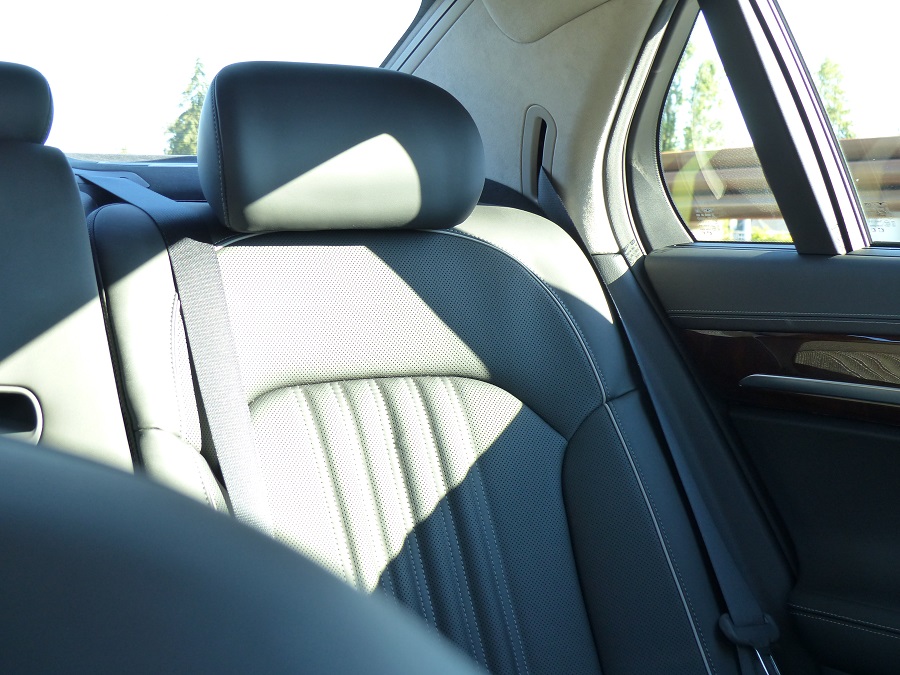 Luxury Redefined
All in all, I was highly impressed by the Genesis G90; I look forward to future model releases that start to incorporate more outside influences and progressive modeling so that the design and lines of the G80 and G90 become more distinctive matching the book's cover with the well crafted story inside that is the Genesis brand.
Save