This site contains affiliate links. Please read our Policies for information.
When you get up in the morning it can be daunting to put on your best boss face and get to work. If you are lacking in motivation, let these hustle quotes for women inspire you! It's never a bad time for a little boost, we all need something to help keep us motivated and working hard. These hustle quotes for women are great for rekindling that spark and getting you going.

If you are lacking in motivation, let these hustle quotes for women inspire you! It's never a bad time for a little boost.
You can use these hustle quotes for women to stay motivated. I like to print them out, frame them, stick them on the refrigerator with funky magnets, and sometimes I put them up on my desktop background or my smartphone screen. They're great for a quick reminder that anything is possible with a little hard work and tenacity!
10 Hustle Quotes for Women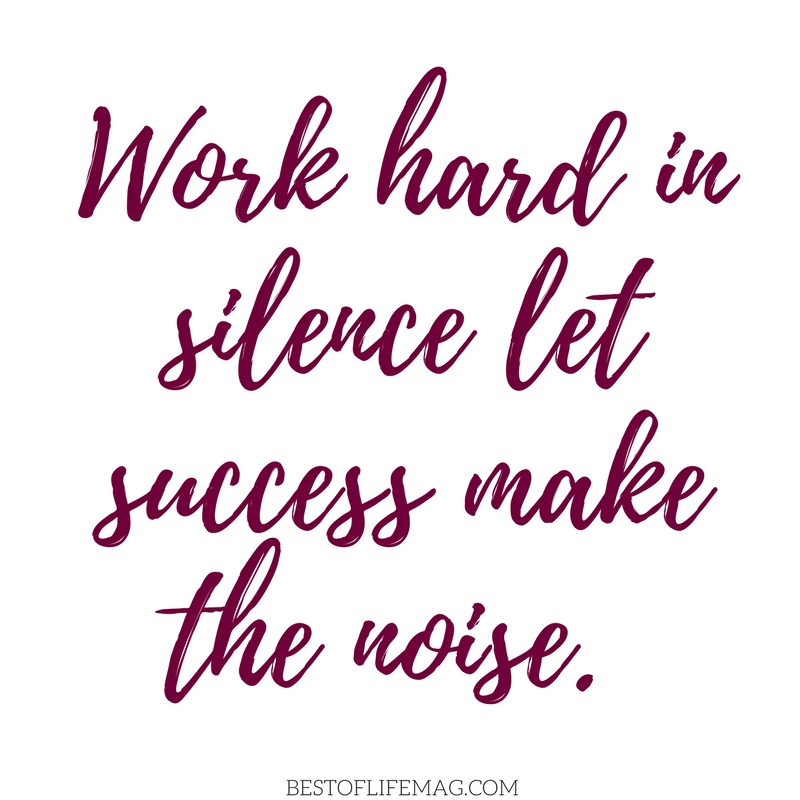 Work hard in silence let success make the noise.
This is one of my favorite hustle quotes for women. Success doesn't always have to be a loud process. Working hard, quietly, can be just as effective.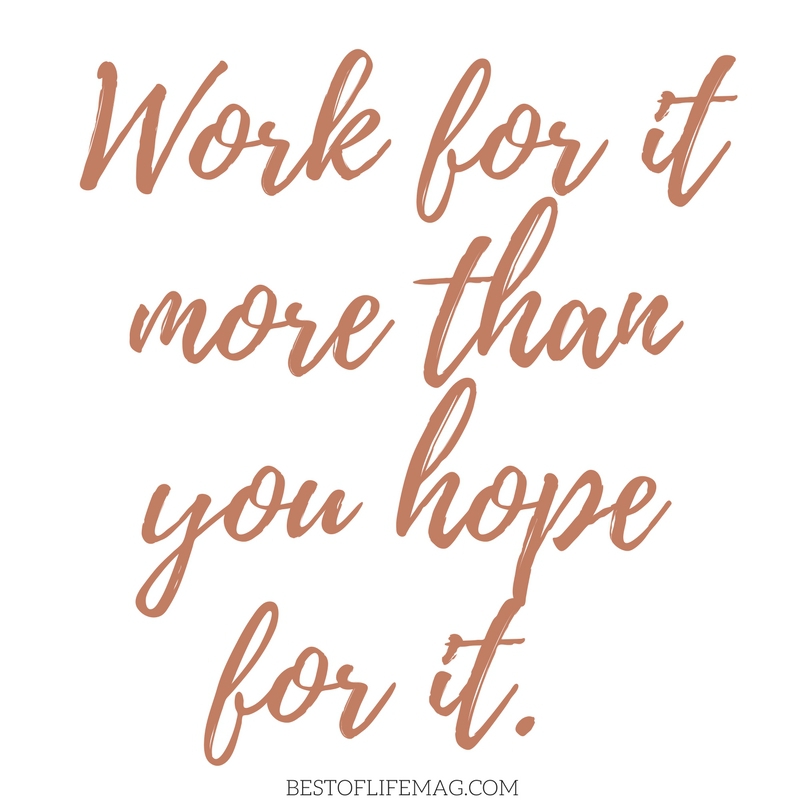 Work for it more than you hope for it.
Dreams are great. They're important. We should all have dreams. BUT having a dream is not enough. You can't just hope for success. You have to be willing to work at it and push for it and work for it some more! This is one of those hustle quotes for women that can help keep you on track when you start to wallow!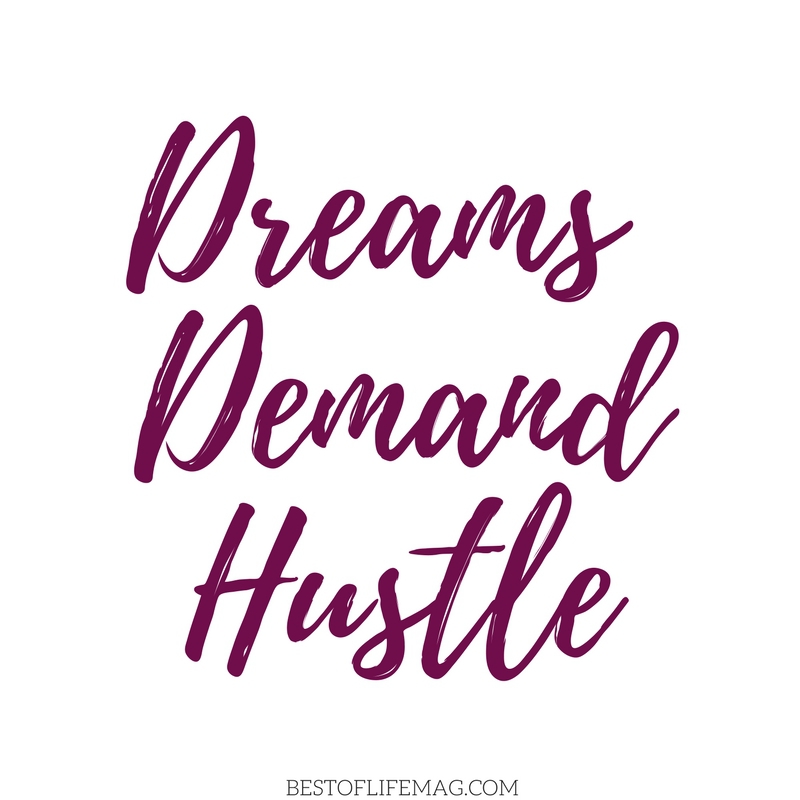 Dreams demand hustle.
While we are on the topic of dreams, don't forget that you have to hustle if you want to make them a reality. Having dreams should inspire us to hustle even more!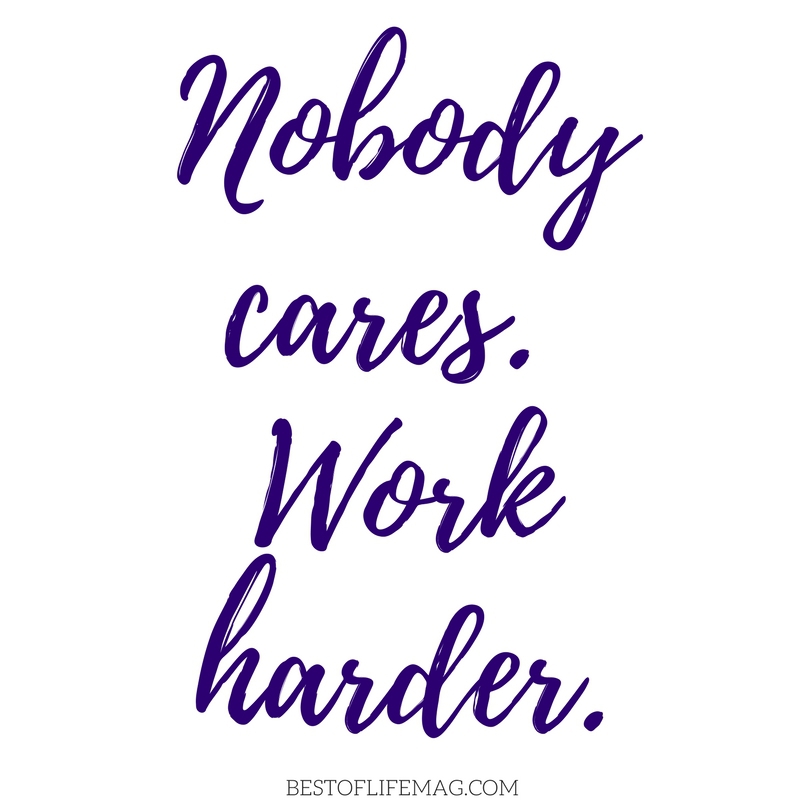 Nobody cares. Work harder.
Sometimes we fail. When we fail, when we struggle, it's easy to fall into a cycle of self pity. The truth of the matter is that no one will care. If we want to turn these hustle quotes for women into something useful we have to just buckle down and work harder.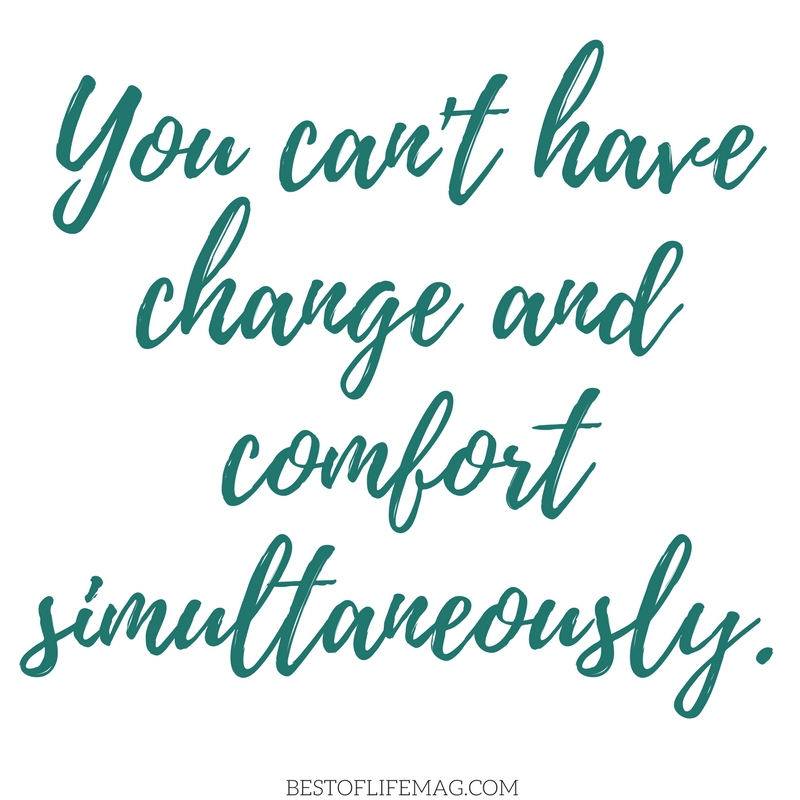 You can't have change and comfort simultaneously.
Sometimes the discomfort of a situation is important. Sometimes being uncomfortable is a necessary party of change! This is one of those hustle quotes for women that reminds us to accept the parts of life that are messy and uncomfortable because they probably mean we're headed towards something great.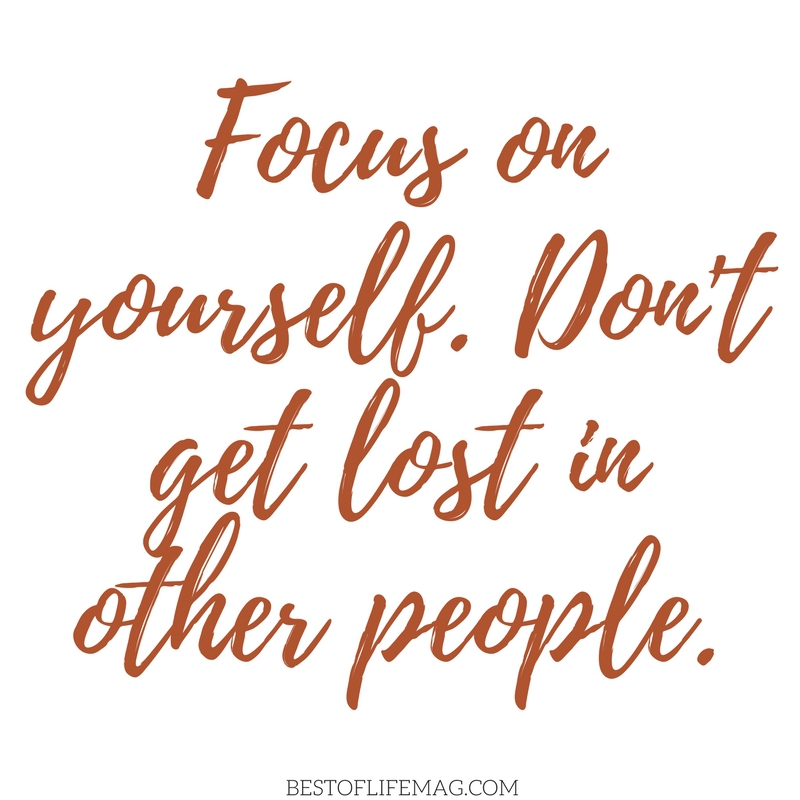 Focus on yourself. Don't get lost in other people.
In any business it is easy to get wrapped up in the drama, relationships, and struggles of other people. While it's honorable and perfectly great to help when you can, it's important to remember that focusing on yourself and your tasks / goals / etc. is the main event. Getting lost in other people and their problems and issues can take away precious energy and skills that could be pushing you towards your own victories. Choose wisely when spending your time and energy.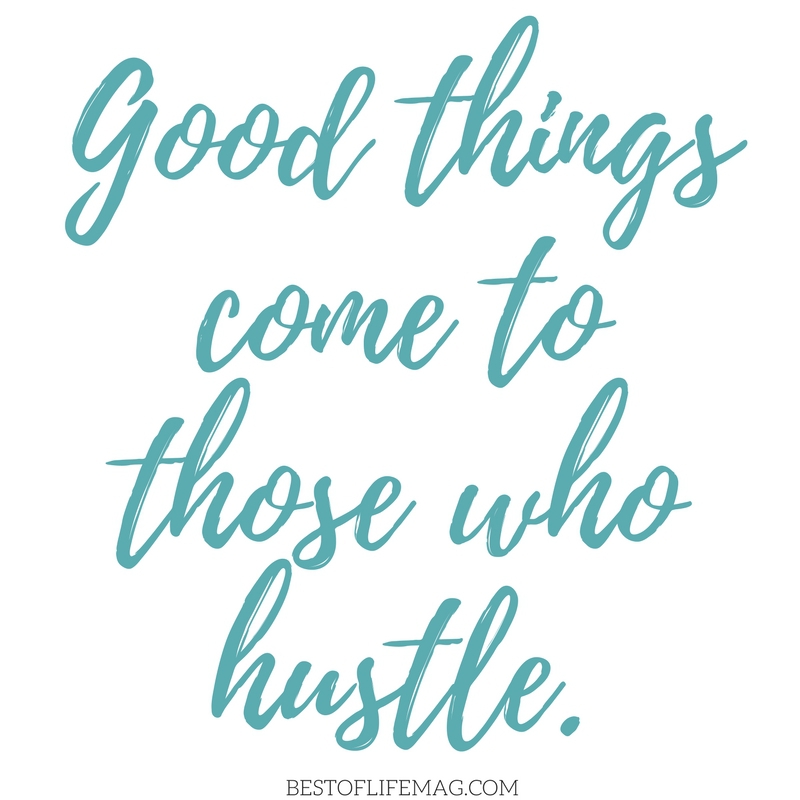 Good things come to those who hustle.
This one is pretty self explanatory. Hustle quotes for women 101…you can't have all the great things you want in life if you aren't willing to hustle!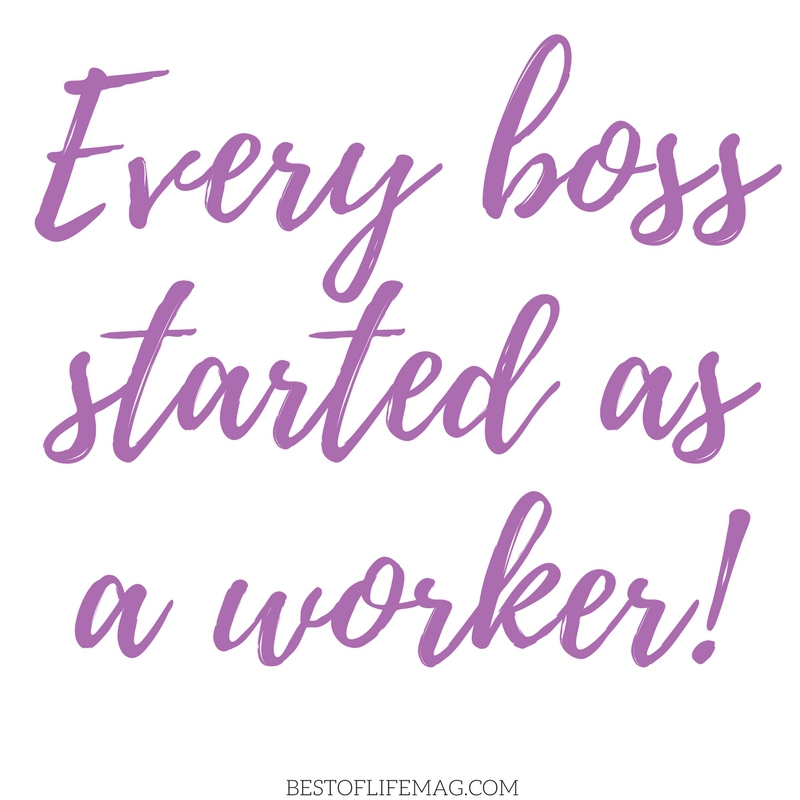 Every boss started as a worker.
For the most part, we are always going to have to start at the bottom. Being the low man on the totem poll isn't always a bad thing. Remember, to get where you are going you will need to know the ropes. Work your way up with dignity and keep these hustle quotes for women nearby for the necessary inspiration!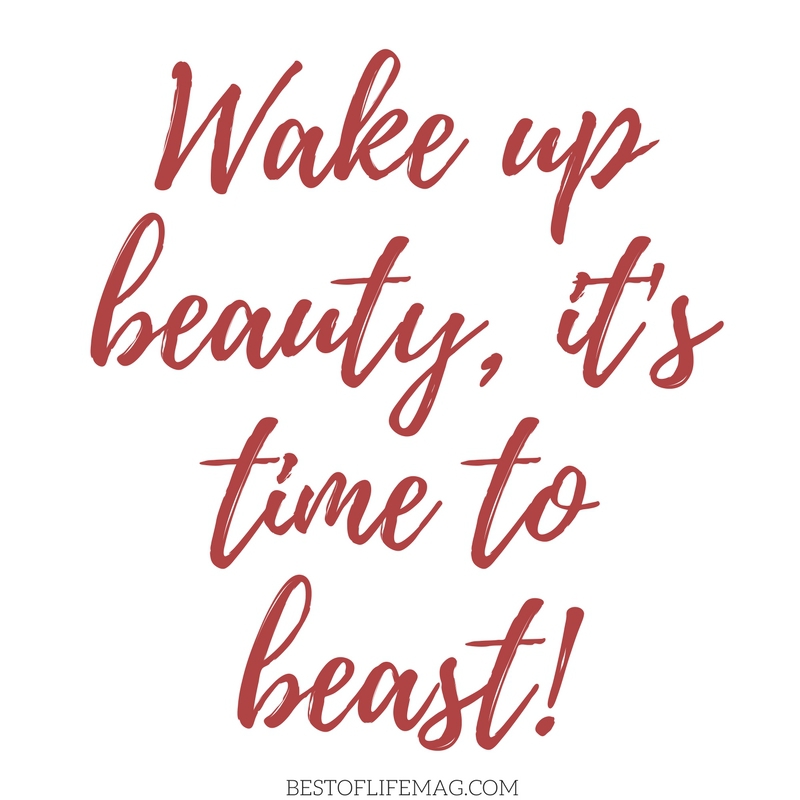 Wake up beauty, it's time to beast!
This is one of the more fun hustle quotes for women. It's okay to work hard. Be a beast when necessary. You can have both roles, I promise it works!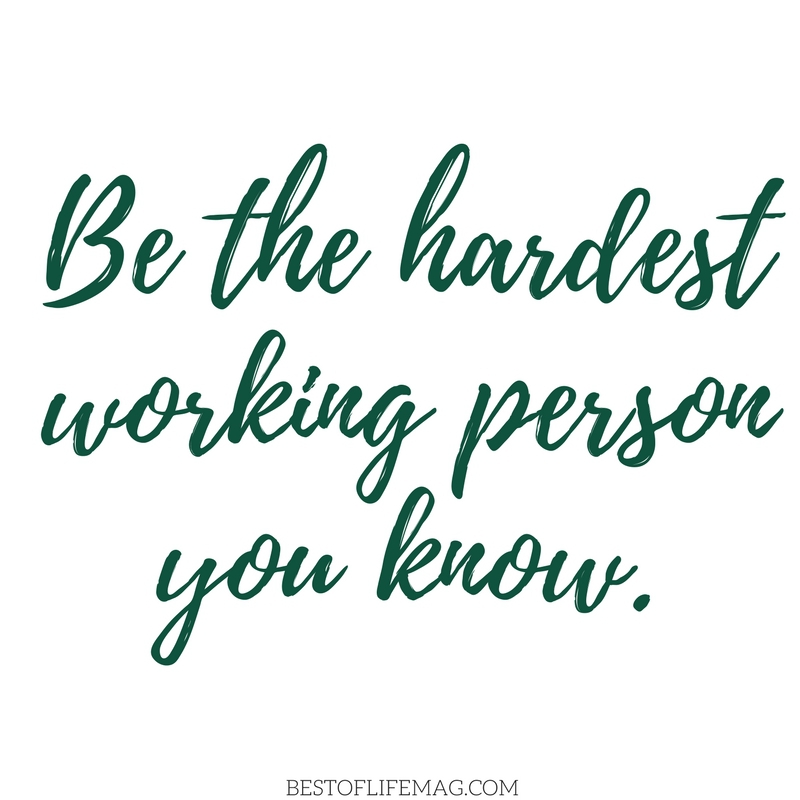 Be the hardest working person you know.
If you want my opinion, being the hardest worker in the room is a great place to start on the journey to ANY kind of success. Hustle quotes for women like this point out the obvious…working hard is the best way to make sure that success comes your way!
Looking for more great quote posts?
10 Stillbirth Quotes to Help You Cope
10 Best Wine Toast Quotes to Say Cheers to
Quotes about Change in Life and Love
Jillian Michaels Quotes from Ripped in 30
Shaun Week Quotes for Workout Motivation