This site contains affiliate links. Please read our Policies for information.
One of my must have fall recipes is a classic turkey chili. I know it's something that almost everyone will love and it's easy to whip up without making a total mess in my kitchen. This turkey chili crockpot recipe will hit the spot on those cooler days. It's a versatile meal that can be customized to suit anyone's taste or style. You can make it on the stove top if you are not a crockpot fan! This is also an easy meal to prepare for your family or gatherings of any size.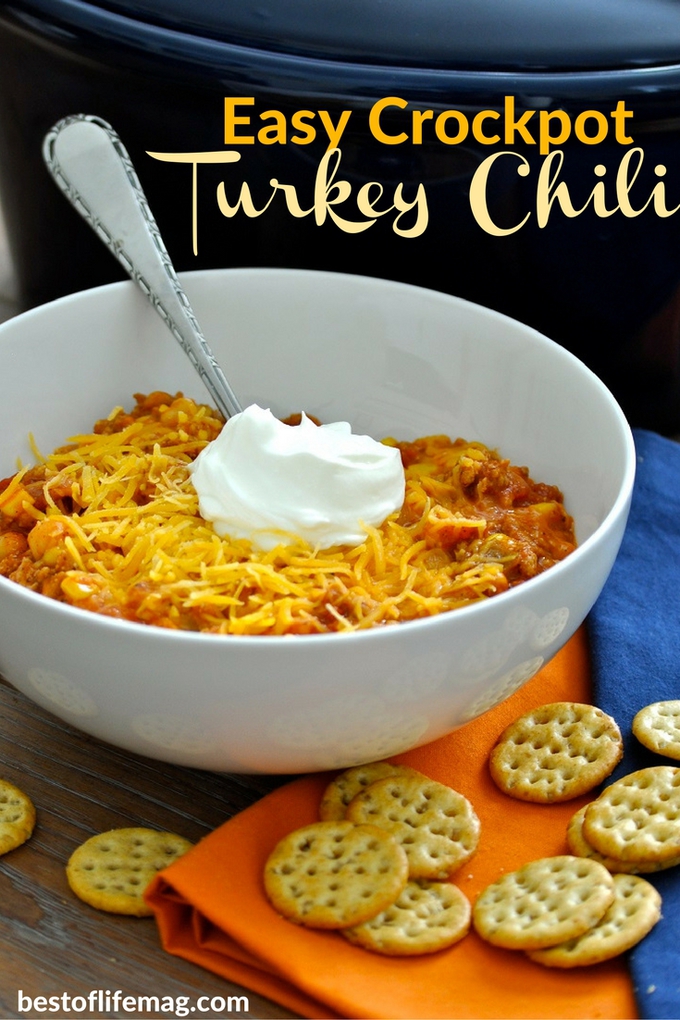 This turkey chili crockpot recipe is easy to make, perfect for gatherings, and very delicious.
Another reason you really have to try this chili is the flavor! Don't let that turkey scare you off! I know classic chili is made with beef but this low fat option does not lack flavor. You might be pleasantly surprised, give this recipe a try! You can make it fun for parties or the kids by adding a toppings bar. Have guests add their own combination of  cheese, sour cream, chives, hot sauce, plain greek yogurt, and crackers!

Ingredients for Turkey Chili Slow Cooker Recipe:
1 Tbsp Olive Oil
2 pounds ground turkey
1 can low sodium tomato soup
1 can diced tomatoes with chilis
1 can garbanzo beans
1 can corn
1 can tomato paste
1 Tbsp chili powder
1/4 to 1/2 tsp red pepper flakes
1/2 Tbsp garlic powder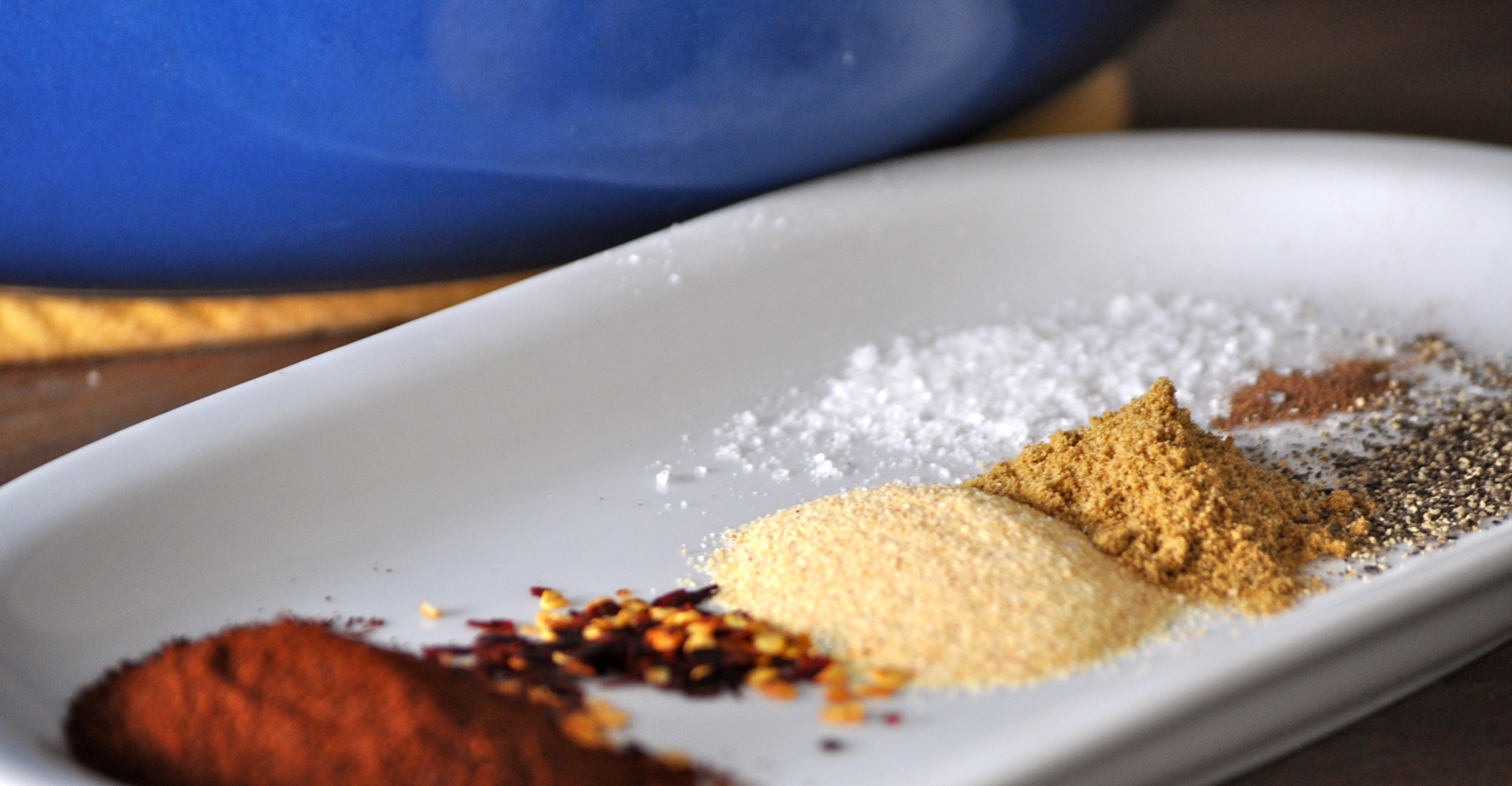 1/2 Tbsp ground cumin
2 cups water
2 cups low fat shredded cheddar cheese
1 tsp salt
1 pinch all spice
1 pinch black pepper
3/4 Tbsp minced onions
Directions for Turkey Chili Slow Cooker Recipe:
Heat oil in skillet and brown turkey.  Drain excess grease.

Coat inside of slow cooker with cooking spray. Mix in all ingredients.

Cook turkey chili in low for 8 hours or high for 4 hours.

Top with cheese before serving.  We like to use extra cheese and mix some in during the last minutes of cooking and then add MORE on top.  It must be our Wisconsin roots or something.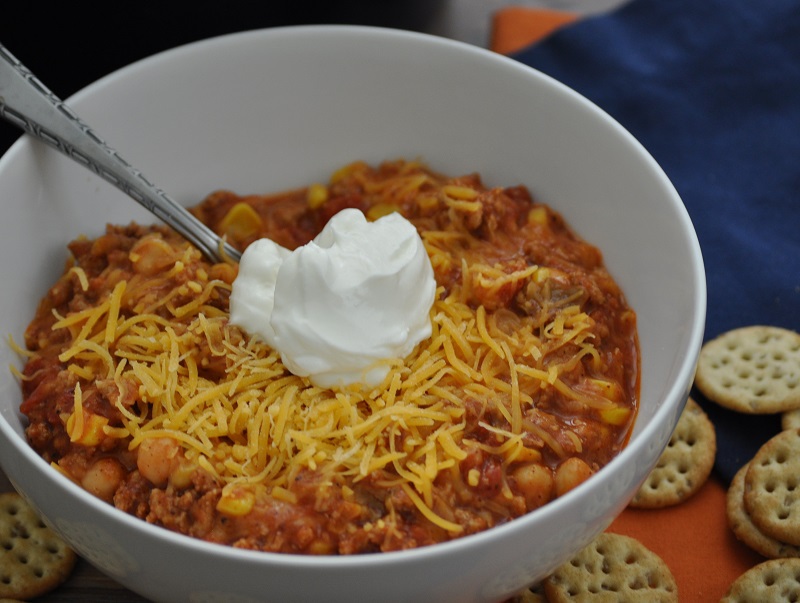 This crockpot turkey chili recipe is perfect for gatherings or those days when you want less mess at the end of the day.  You can also make this recipe on the stove top by browning the meat and combining all ingredients in a large pot over low to medium heat for 40 minutes.  Plus it goes GREAT with a margarita and makes for a fabulous game day recipe!