This site contains affiliate links. Please read our Policies for information.
Are you ready for the easiest and most delicious toffee bars recipe you will ever find?  This recipe is a favorite for many in our family and has been made for many generations coming from my great-great grandma.  My grandma, mother, myself, and now our children absolutely LOVE this recipe and request it for birthdays and every time my mom visits.
This toffee bars recipe is super soft and a guaranteed hit for everyone in the family!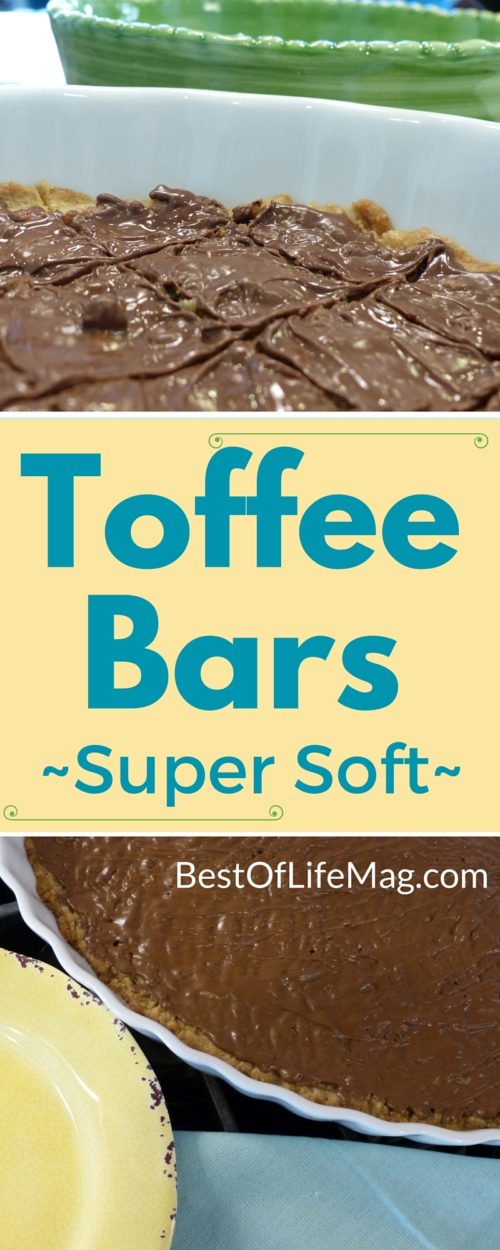 As you have come to know from me, I love easy recipes.  Time is precious and one thing is for certain – amazing recipes can be made in a short time. These toffee bars are no exception.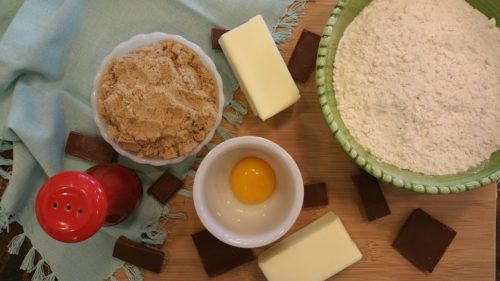 To make these ooey gooey toffee bars you will need the following ingredients:
1 c melted butter
1 c brown sugar
1 egg yolk
2 c flour
1/4 tsp salt
1/2 tsp vanilla
1 large chocolate bar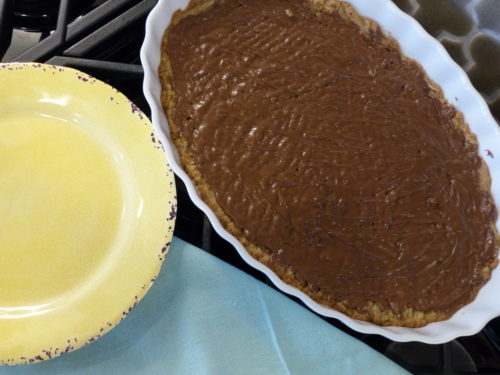 Directions:
Grease your pan. Real butter works best.
Preheat oven to 350 degrees.
Melt butter in microwave safe bowl.
Add melted butter, egg yolk, vanilla and brown sugar to large bowl.  Mix.
Mix in salt.
Add flour and mix evenly.
Press evenly into greased pan.
Bake for 15-20 minutes and watch closely.
Immediately melt chocolate pieces on crust and evenly distribute.
Let cool for 45 minutes to an hour. Cut and serve.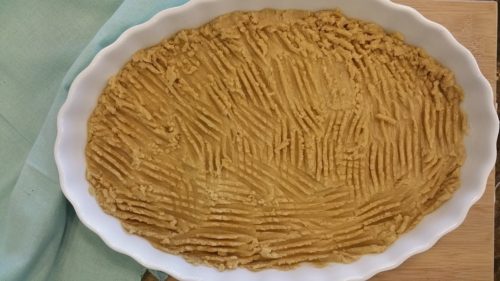 While this recipe for toffee bars is easy and fast, the key to making them super soft is to monitor the crust for your oven and baking dish.  This recipe takes 12 minutes in my mom's oven and 20 in ours; if you overcook the crust you will not be able to cut through it and you will no longer have super soft toffee bars. 🙂
The crust will be slightly browned at the edges and you can tap the center with your finger and get a nice bounce back in texture.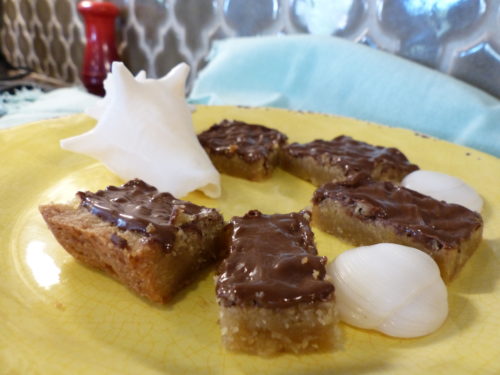 Let your toffee bars cool for 45 minutes to an hour before you cut and serve them.  I guarantee you they will go fast so get them while you can.  They pair perfectly with a lovely glass of red wine or a cup of coffee or tea in the morning as well.
Enjoy our toffee bars recipe video tutorial and be sure to check out all of our amazing recipes!