This site contains affiliate links. Please read our Policies for information.
There is nothing like adding fruit to a cocktail. But when you add fruit to a margarita, you get something magical. One of the best fruits to add to a margarita is a strawberry; there is something about the sweetness that takes the alcoholic beverage to the next level. You don't even have to add alcohol to make this cocktail a tasty treat for both parents and children alike. A strawberry margarita recipe made with a bit of strawberry puree takes this fruity margarita to the next level.
A strawberry margarita recipe that is simple and easy to make is perfect for an evening cocktail or when entertaining!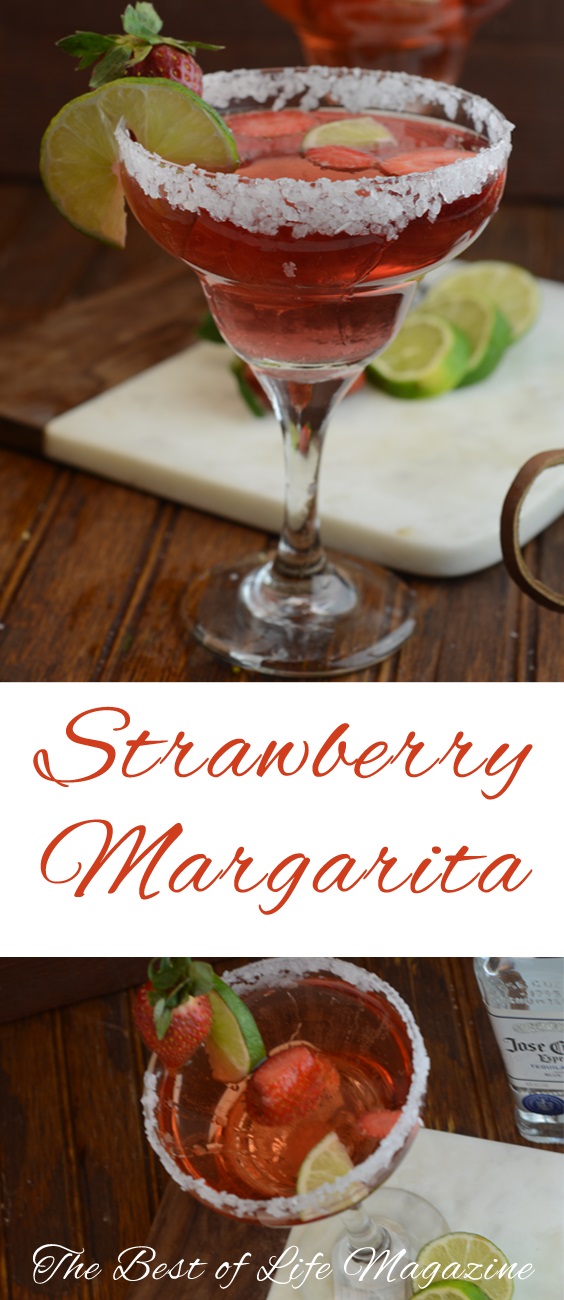 One of the things I love most about this strawberry margarita is that it is super easy to make and makes four servings at a time!  Perfect for parties and holiday gatherings! If you plan on serving this cocktail or others you can't go wrong with some basic supplies. A variety of glasses for margaritas, cocktails, mojitos, and of course some wine glasses. I also like to keep some basic bar necessities on hand like a shaker, muddler, cutting boards, knives, shot glasses, measuring tools, and a serving tray!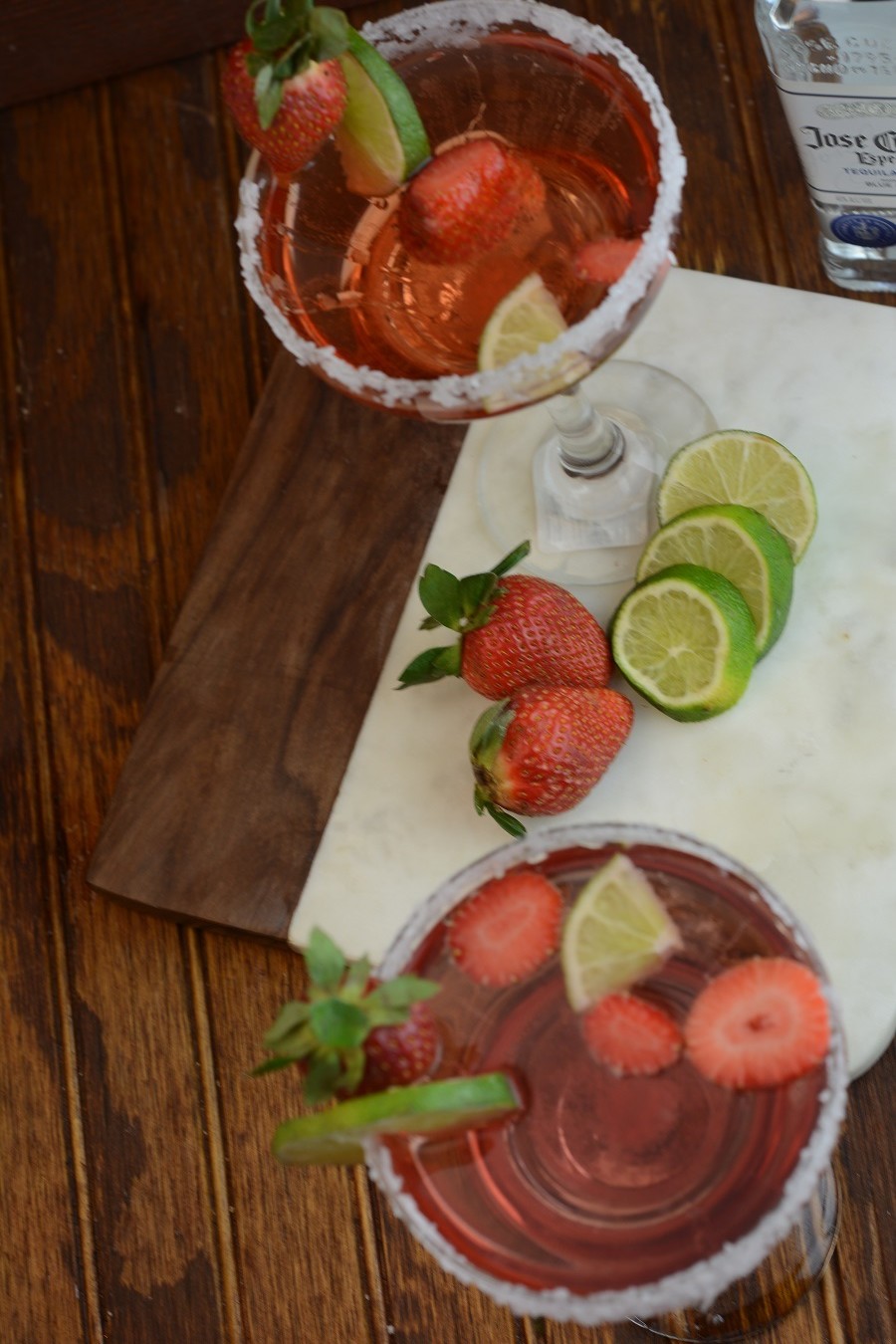 Strawberry Margarita Recipe Ingredients:
1/2 cup strawberry puree
2 Limes
1 cup tequila
splash of triple sec
2 cups ice
3 strawberries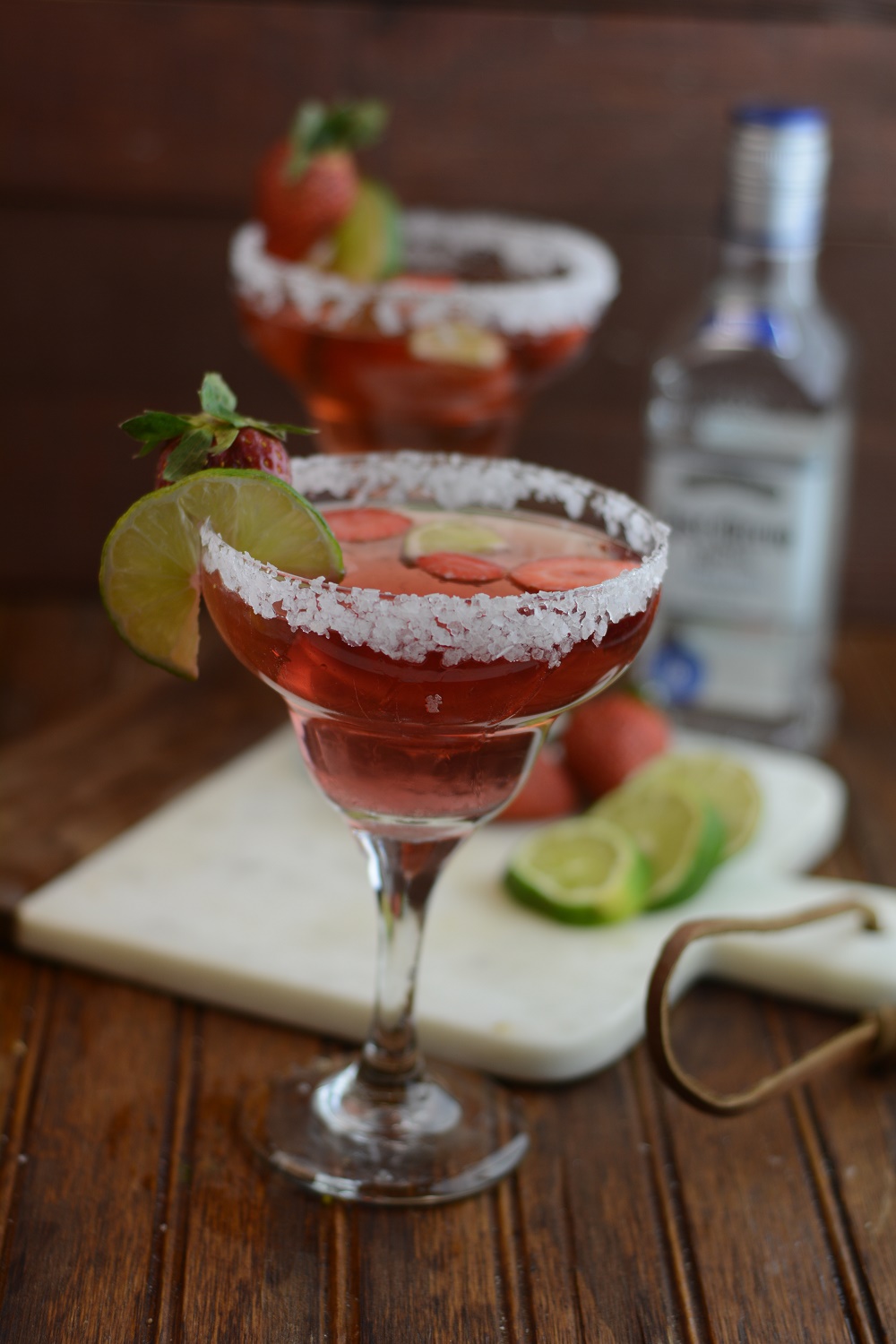 Strawberry Margarita Recipe Directions:
To make this delicious strawberry margarita recipe, follow these instructions.
Juice two limes.
Mix together Strawberry Puree and juice from two limes.
Stir Tequila in and pour over ice.
Add a splash of triple sec.
Garnish with a lime.
Add sliced strawberries to the float atop the margarita.
Optional: Line rims of glasses with Salt.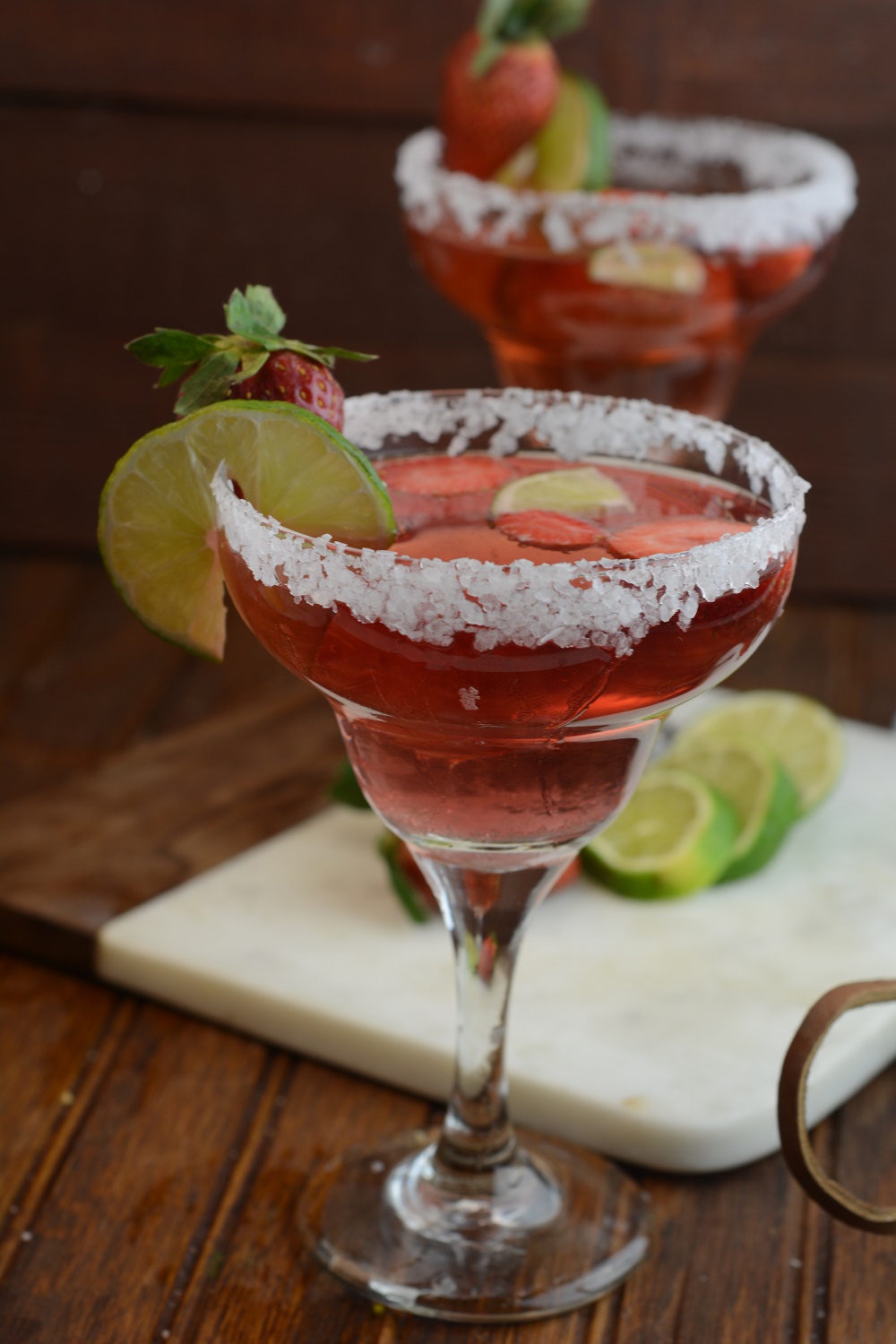 This strawberry margarita recipe makes four eight-ounce servings! If you are entertaining, I definitely recommend serving in a white or clear pitcher because this margarita displays beautifully!
My husband and I love happy hour; if this margarita is not your style maybe our Nearly NorCal Margarita is a better fit. We have plenty of other cocktail recipes to choose from as well.
Save