This site contains affiliate links. Please read our Policies for information.
Blood orange cocktails are full of flavor and perfect for anytime. This sparkling blood orange margarita is no exception. The refreshing taste of this delightful cocktail will have you coming back time after time. Blood orange is the perfect accompaniment for the typical lime and tequila of margaritas. It's fresh, crisp, and pairs so well with tequila. These drinks are gorgeous when garnished with a slice of blood orange. They will be a hit at the next party or gathering! It's a little bit different from this easy margarita, but it's a must have recipe if you love making fun and tasty cocktails at home.

With freshly squeezed blood oranges and limes, this sparkling blood orange margarita adds a refreshing twist to a classic cocktail.

Sparkling Blood Orange Margarita Ingredients:
2 ounces silver tequila
3 ounces freshly squeezed blood orange juice from about four oranges
1 1/2 ounces freshly squeezed lime juice from about two limes
1 tsp simple syrup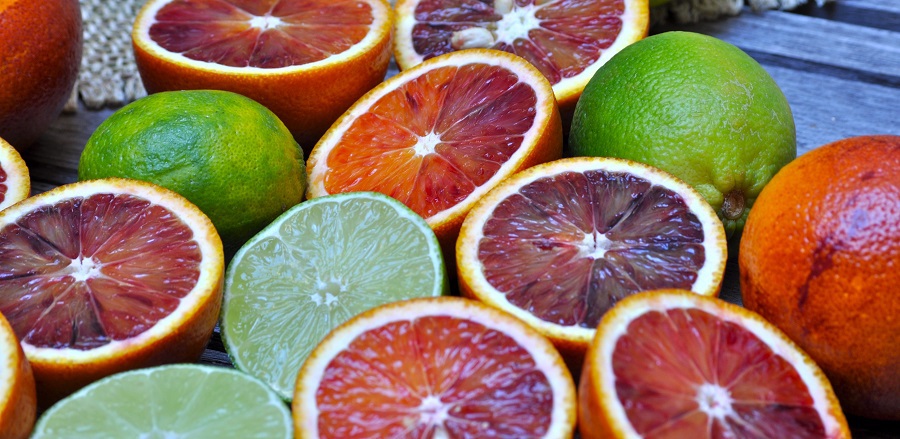 1 splash Cointreau orange liqueur
club soda
margarita salt
blood orange or lime for garnish

Sparkling Blood Orange Margarita Directions
Pour salt on a small plate. Run a wedge of lime around the rim of your margarita glass. Dip the glass into the salt so the entire rim is covered in margarita salt. Add ice cubes to the glass and set aside.
Fill a cocktail shaker with ice.  Pour the tequila and freshly squeezed blood orange juice and lime juice.
Add the simple syrup and a splash of Cointreau.  You can also use Triple Sec in place of the Cointreau if you are desperate but the Cointreau enhances the orange flavor.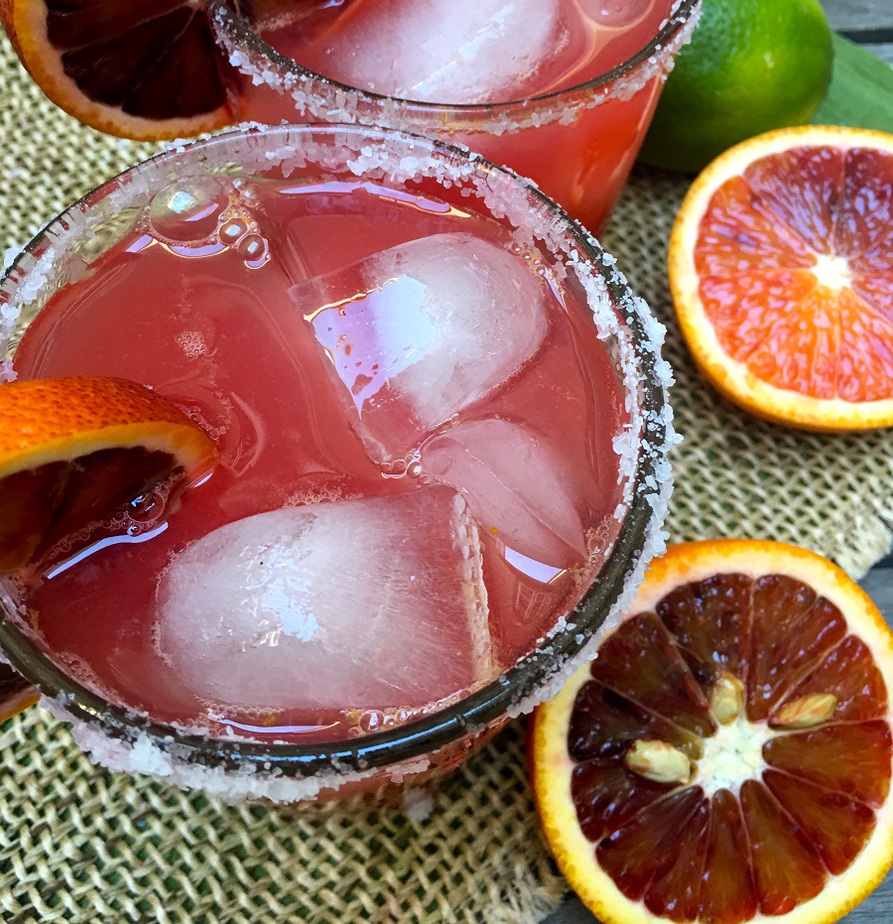 Put the lid on the cocktail shaker and shake the sparkling blood orange margarita for 30 seconds.
Strain the margarita into your glass and garnish with a slice of blood orange or lime.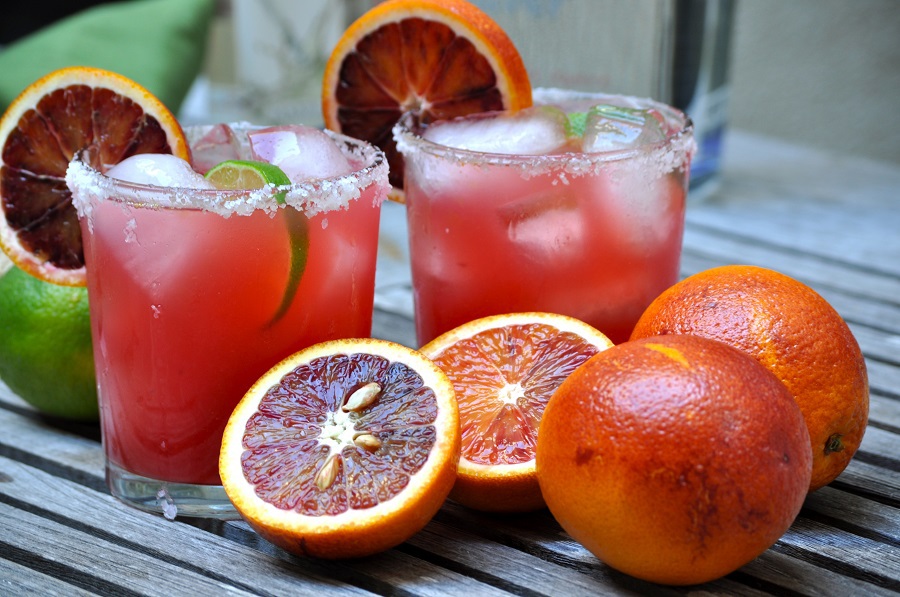 Add a splash of club soda to top to put the final touch on your sparkling blood orange margarita.
Save