This site contains affiliate links. Please read our Policies for information.
Our Portobello mushroom burger recipe is a long standing favorite!  The hearty flavor of this grilled Portobello mushroom burger is completely satisfying for both meat eaters and vegetarians, while also being easily modified to be dairy free as well. The fresh cherry tomatoes, basil and glaze become melded together with the ricotta and mozzarella to create a perfect marriage of flavors. Easy to make and perfect for a week night meal or holiday BBQ. Prepare everything ahead of time and you can easily take it to the beach BBQ (yep, I'm tired of eating hot dogs and hamburgers), make sure to bring extra because all eyes will be on you!
Our Portobello mushroom burger recipe is a long standing favorite that will impress everyone!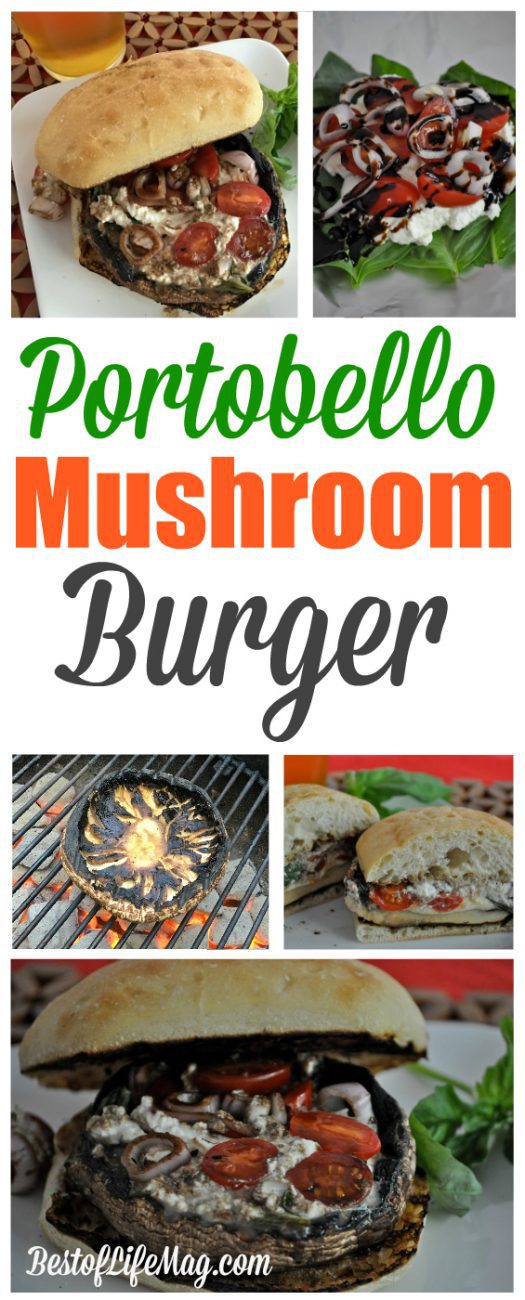 Portobello Mushroom Burger Ingredients:
• 4-6 large Portobello mushroom caps, gills removed
• 1 container cherry tomatoes, halved
• 1lb Fresh Mozzarella (sliced thin)
• 16oz Fresh Ricotta
• 1 Shallot, thinly sliced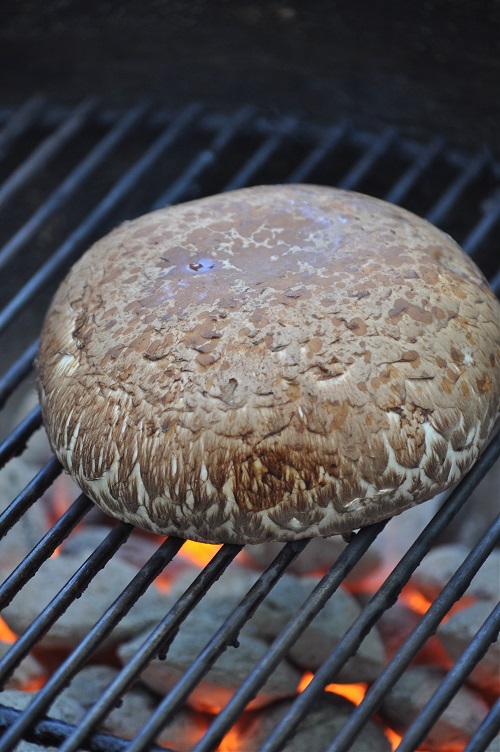 • Basil Leaves (18 to 20 large leaves)
• 8.5oz Glaze by Trader Joe's to drizzle. (Balsamic glaze)
• Ciabatta buns (usually 4 to a pack)
• Extra Virgin Olive Oil
• Kosher salt and freshly ground pepper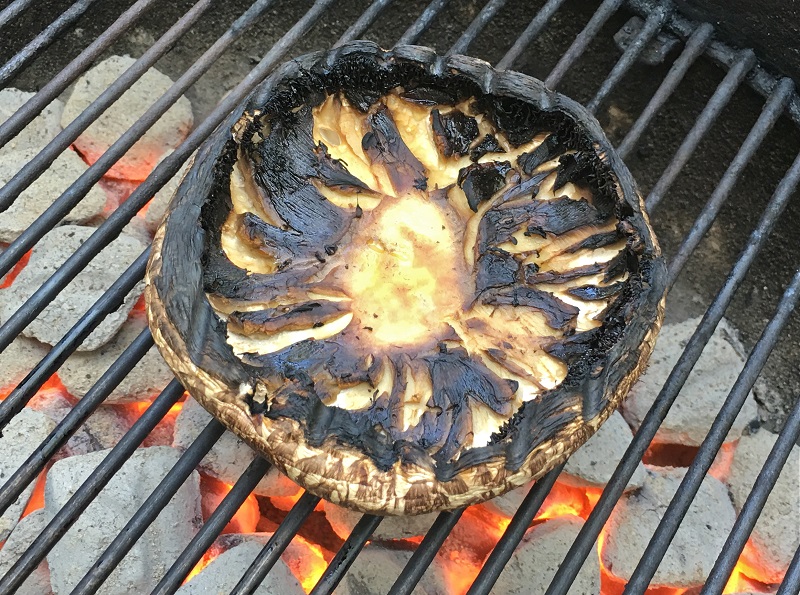 How to Make a Portobello Mushroom Burger:
Clean and prepare the mushroom caps by removing the stem & gills.
Brush the Portobello mushroom caps and ciabatta buns with olive oil; sprinkle mushrooms with kosher salt & freshly ground pepper.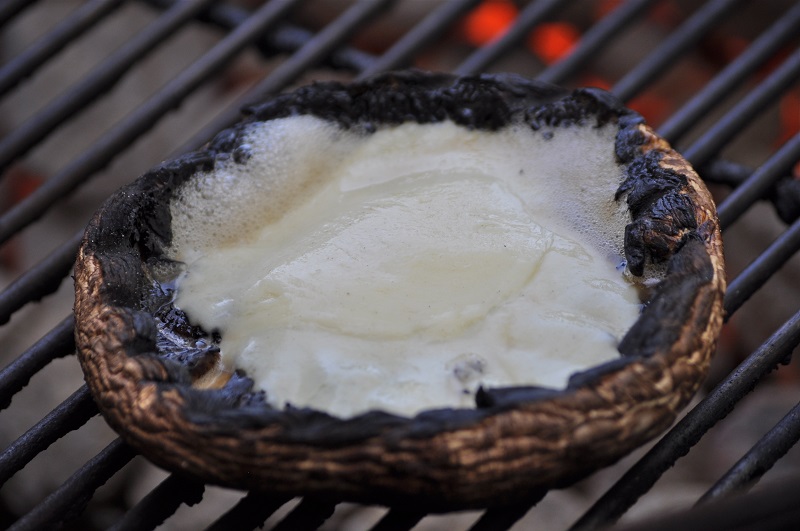 Thinly slice the fresh mozzarella (2 slices for each mushroom).
On a piece of aluminum foil lay down 3 large basil leaves, 3 tablespoons of ricotta, 6 to 8 cherry tomato halves, and also a few thinly sliced on top of on top of the basil. Create one ricotta pocket for each mushroom.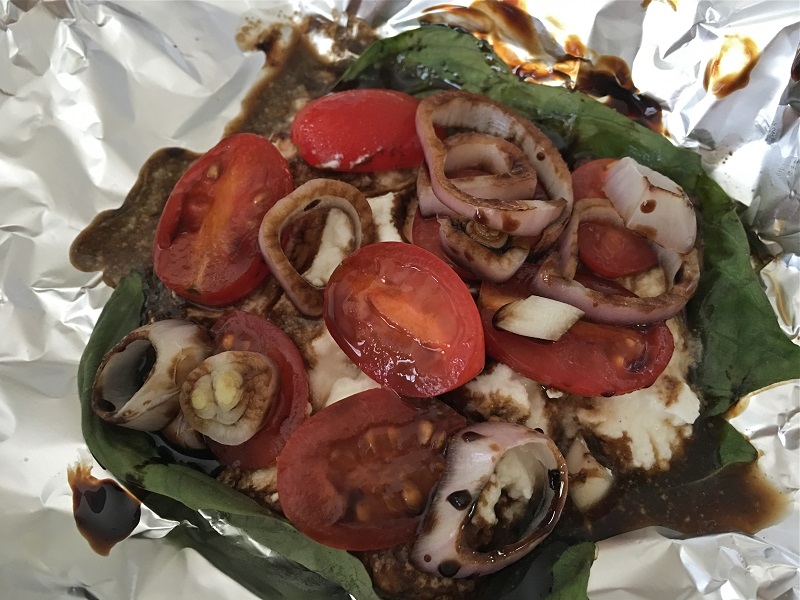 Drizzle the glaze over the mixture and then close the aluminum foil creating a pocket to be warmed later on the BBQ.
Preheat a gas or charcoal grill to a medium temperature.
Grill the mushrooms, starting face side down for 2 to 3 minutes on each side.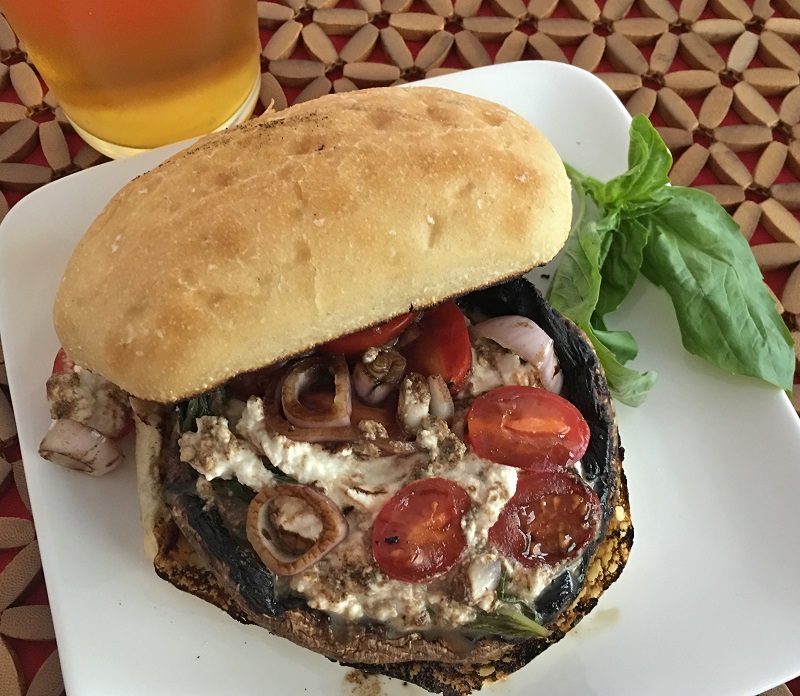 Top each mushroom with thinly sliced mozzarella and cook until the cheese begins to melt. At the same time place the ricotta pockets and ciabatta buns on the BBQ for 1 to 2 minutes while the cheese is melting on the mushrooms.
To serve, place the grilled mushrooms on the bottom portion of the ciabatta bun and then slide the ricotta mixture on top of the mushroom burger and serve immediately.
Enjoy!
Try these side dishes for a BBQ if you are entertaining and pair with on of our many happy hour cocktails for complete perfection!
Save