This site contains affiliate links. Please read our Policies for information.
Everyone loves pizza, right? These pepperoni pinwheels take what everyone loves about pizza and puts it in a bite sized treat that is perfect for just about any meal or occasion. Party goers love this recipe each time we make it when we are entertaining and I love that the leftovers keep easily so I can serve them with a salad for an easy weeknight meal. They barely last a day in our house because everyone in the family loves them.
Pepperoni Pinwheels are perfect as an appetizer, grab and go snack and kids love them as an after school snack!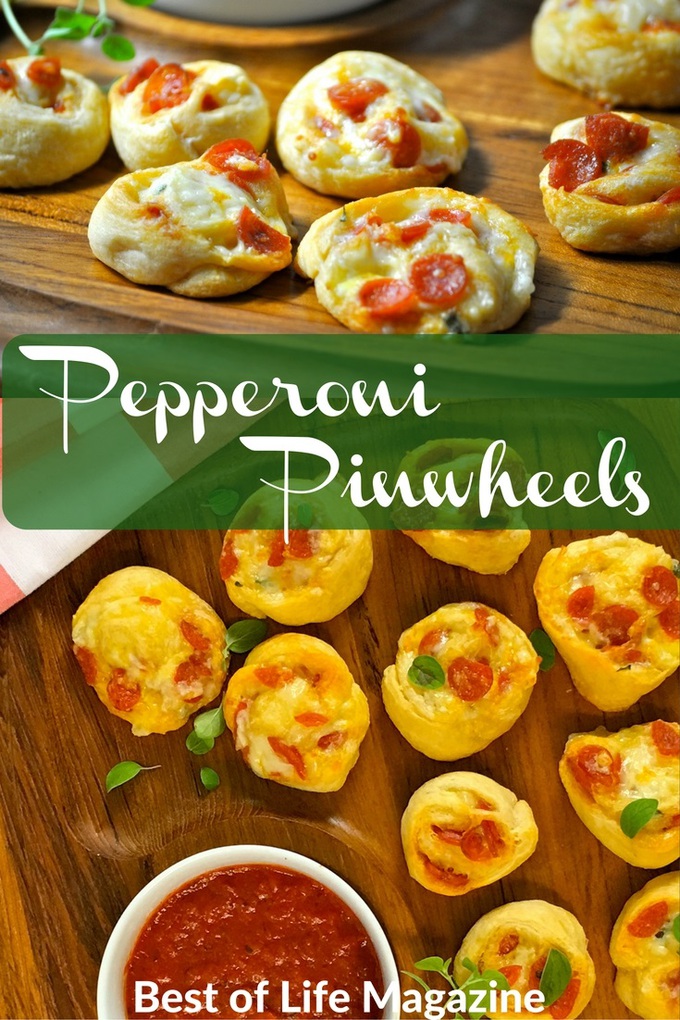 Pepperoni Pinwheels make for an awesome snack or pair with a salad for an easy and yummy meal for the family.

Pepperoni Pinwheels Ingredients:
1 cup pepperoni, finely chopped
1 cup shredded Mozzarella
1/2 tsp oregano
1 egg slightly beaten
Two 8 ounce cans refrigerated crescent rolls

Pepperoni Pinwheels Recipe Directions:
Preheat oven to 375 degrees. Chop the pepperoni and in a small bowl, blend the first four ingredients.
Unroll the crescent rolls and separate the dough into eight rectangles.  You will not separate them into the triangles needed for actual crescent rolls.  Press the seam and perforations together to sear.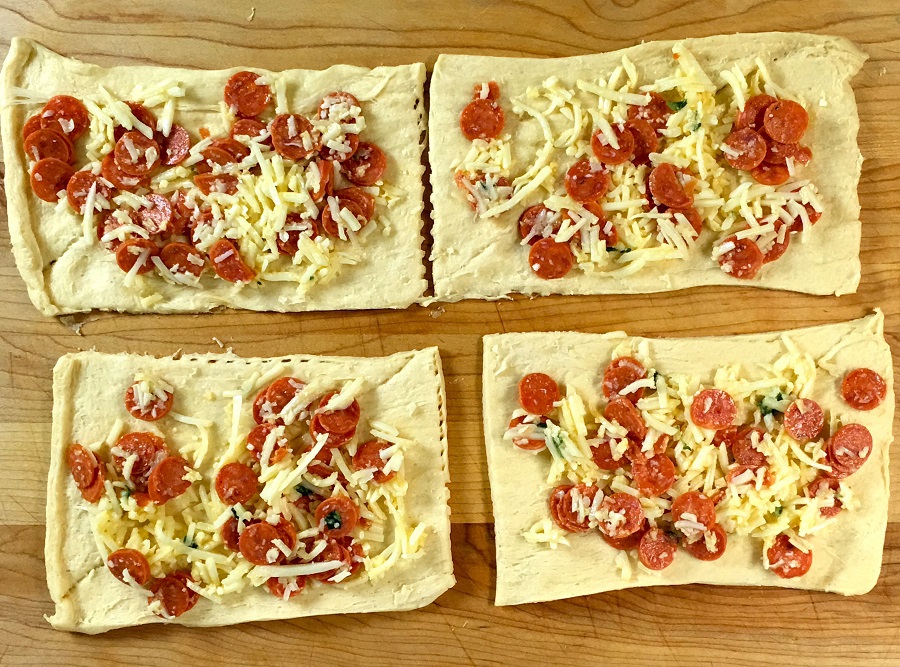 Spread 1/4 cup of the pepperoni mixture on top of each rectangle. Sprinkle a dusting of oregano on top for added flavor if desired.
Roll the rectangles up into a long roll and press the edge of the dough together to seal lengthwise.
Cut each roll into six pieces and place on an ungreased cookie sheet with the cut facing down.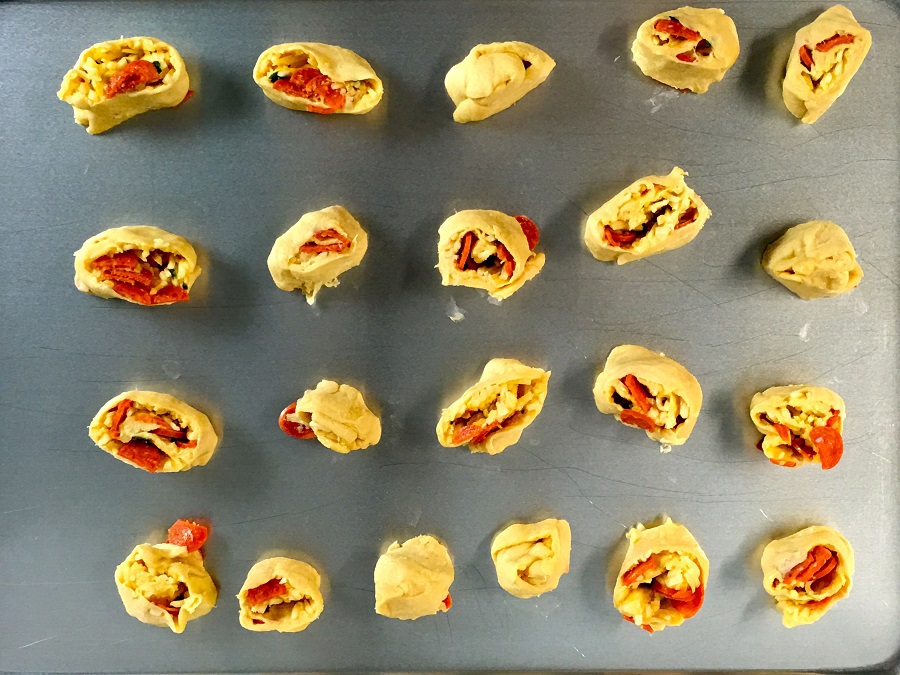 Bake 12-15 minutes until golden brown and serve your pepperoni pinwheels warm with warmed marinara sauce on the side.
The leftovers can be refrigerated or frozen for an easy and quick snack!  The kids love these so they make a great after school snack as well!
Makes 48 pepperoni pinwheels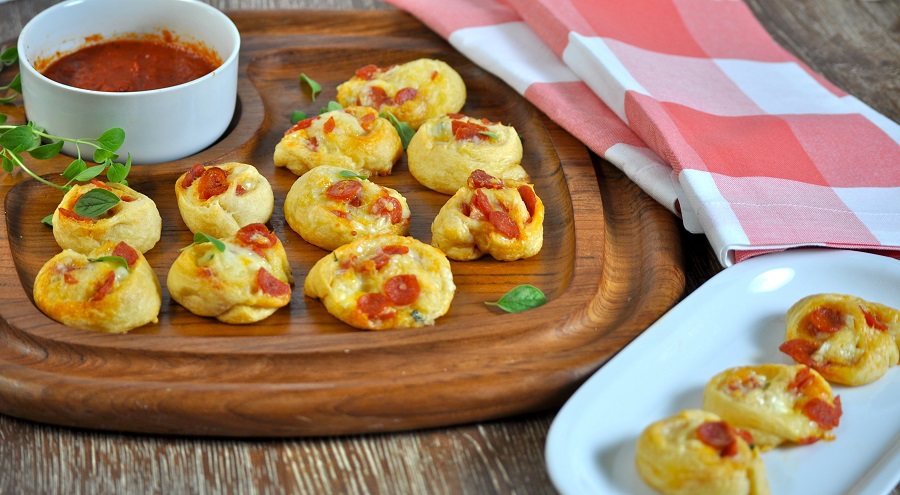 Save