This site contains affiliate links. Please read our Policies for information.
We're all busy, right!?! Today I'm going to show you that "busy" does not mean you have to sacrifice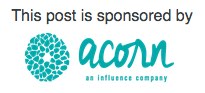 your healthy, delicious, homemade snacks! I'm excited to share with you today a delicious recipe that is so easy to whip up. You'll love them! These No Bake Oat Chocolate Cherry Bars are simple to make but they pack an awesome punch of flavor. I really love a great snack recipe that is portable as well as wholesome and delicious.
You can make these into cherry bars into bites, balls, or clusters so that they suit all of your portability and on the go snacking needs!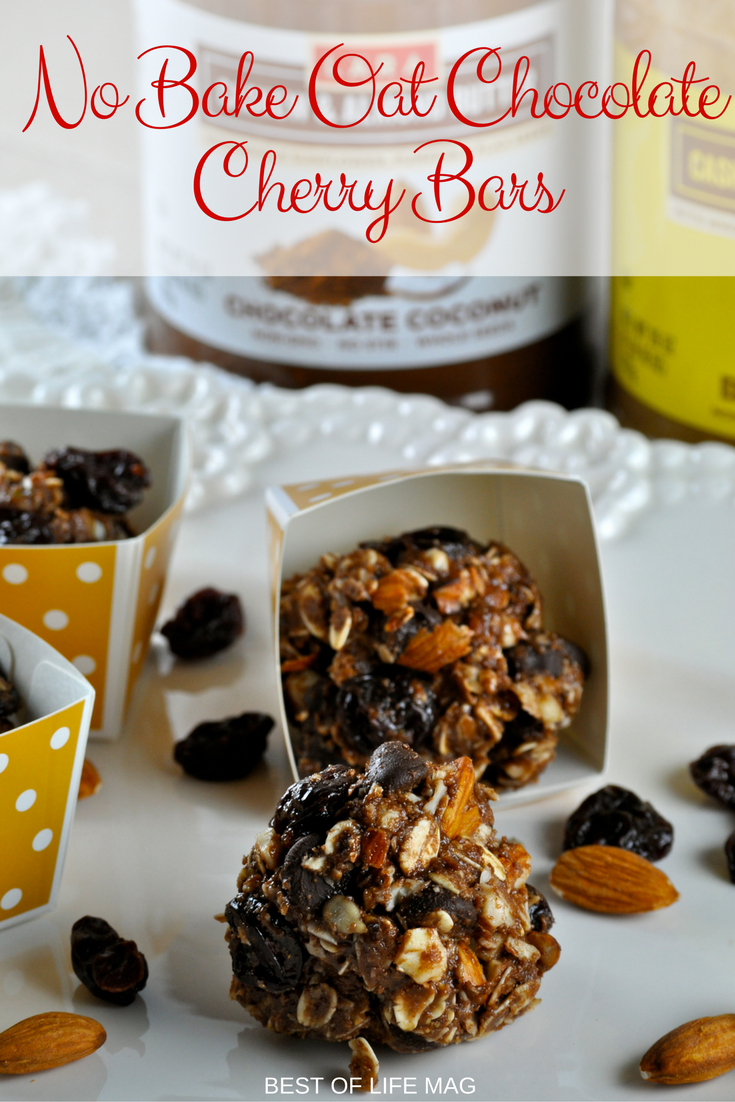 No Bake Oat Chocolate Cherry Bars are perfect for on the go snacking or even as a quick breakfast on the way out the door (can you say awesome for "back to school season")! With just a few easy steps you can whip up this amazing recipe and have a great snack or breakfast option.
Ingredients for No Bake Oat Chocolate Cherry Bars: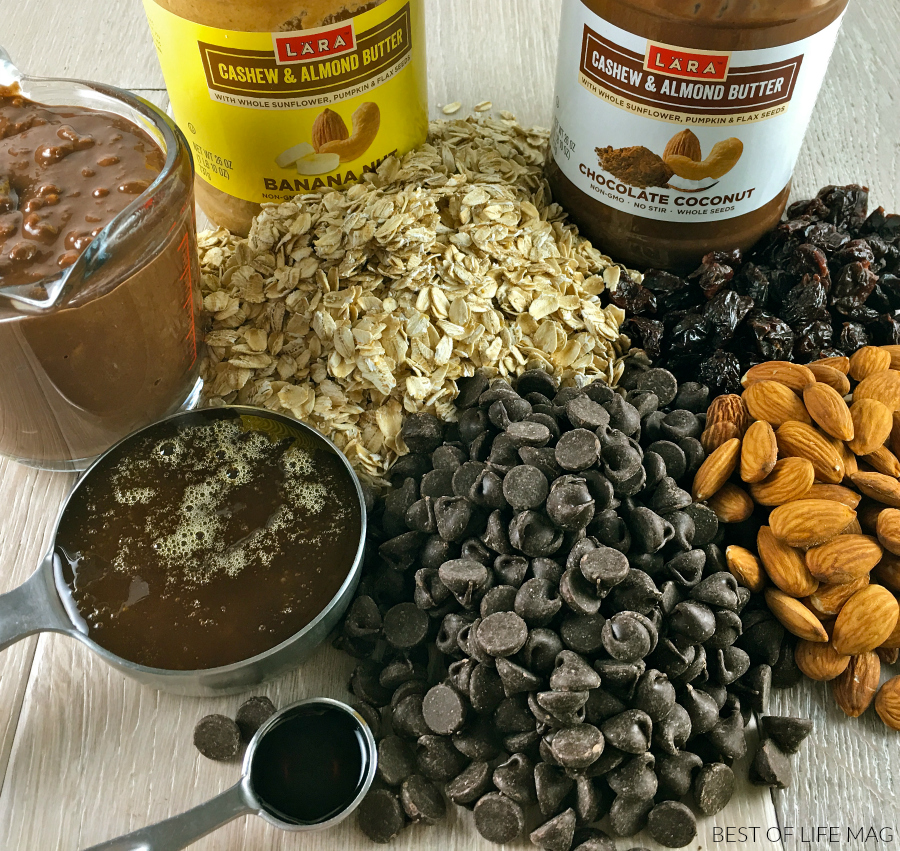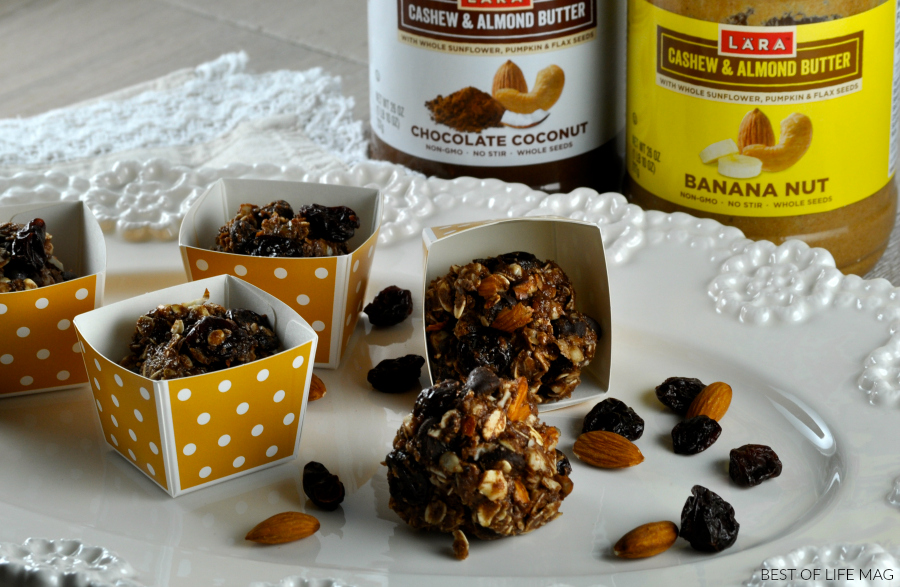 Instructions to Make No Bake Oat Chocolate Cherry Bars:
Mix chocolate coconut cashew & almond butter and honey, hello sticky!
Add the old fashioned oats and stir together until combined…get those muscles ready.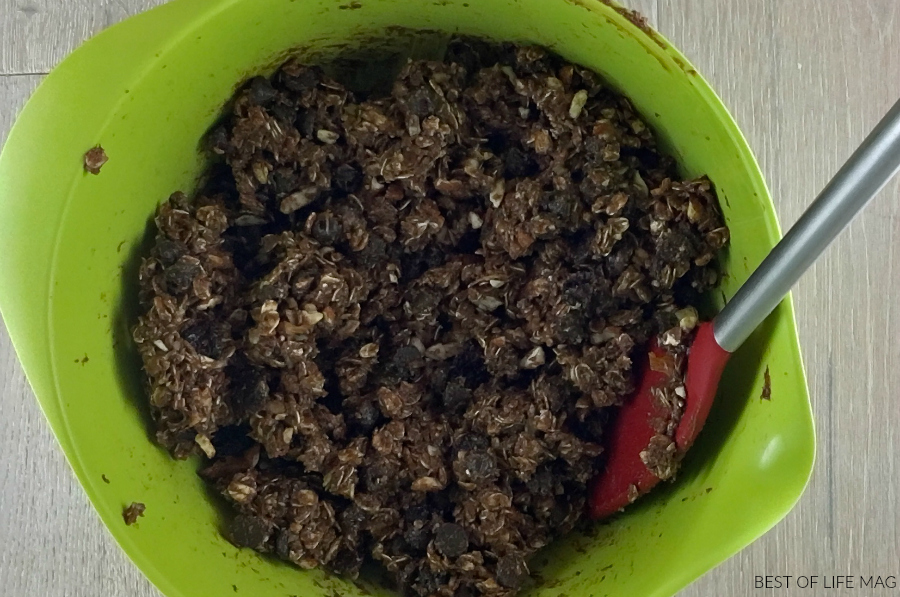 Add almonds, cherries, chocolate chips and vanilla and mix together.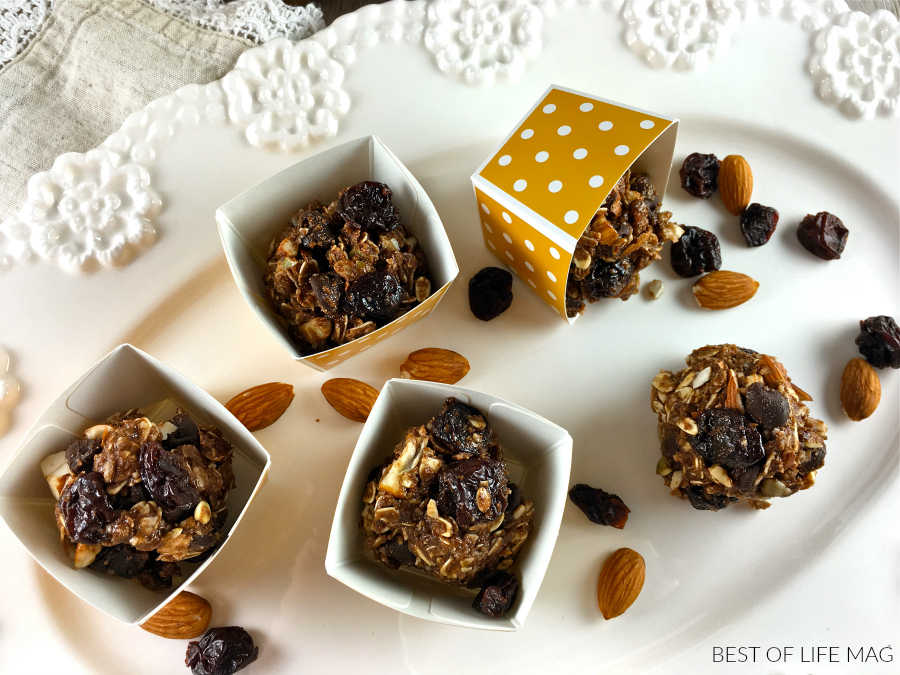 The mixture should be sticky enough to form into balls, bars or clusters. Make these into whatever size or shape suits you best!
Place in freezer to chill for 1/2 hour. If your making bars you can use a 9×13 pan for this size batch.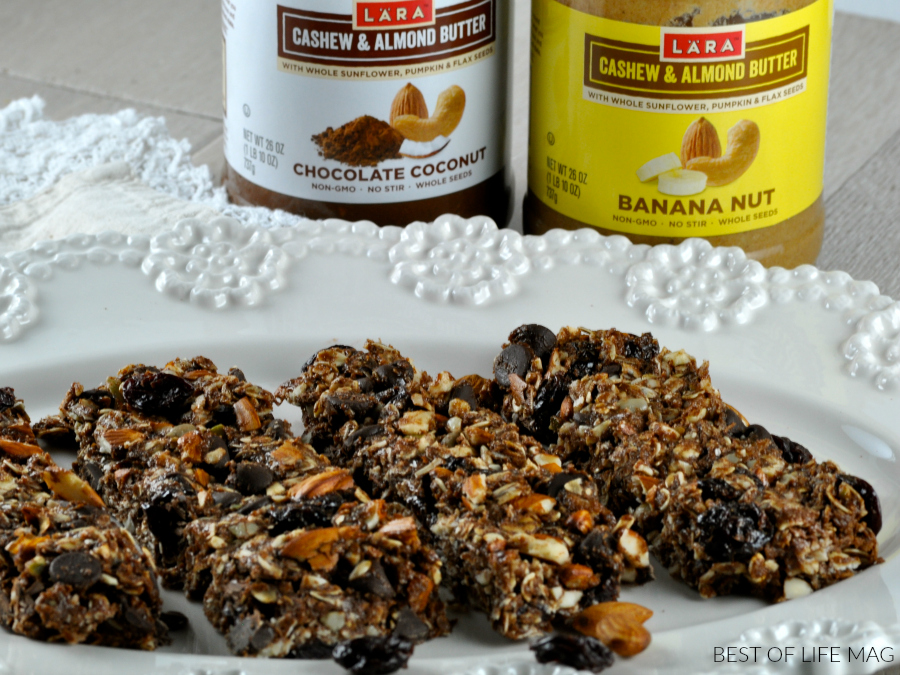 Cut them into your desired shape after you remove from freezer.
Serve, share, and enjoy!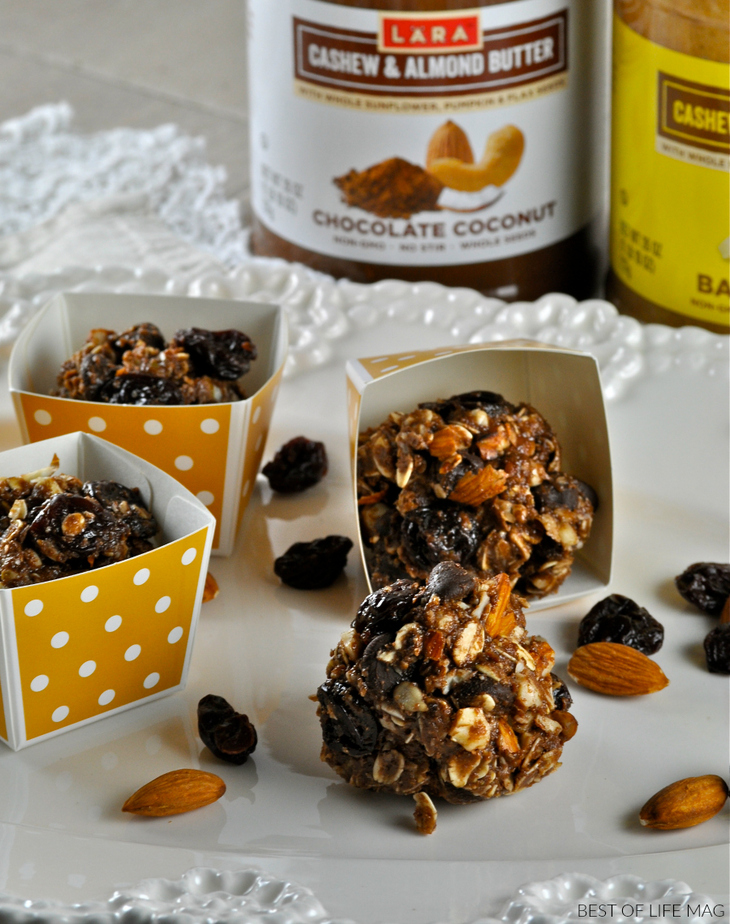 Our family absolutely loves these no bake cherry bars! The LARA nut butter with chocolate and coconut adds so much texture and flavor; you can find them at Costco. Imagine that? Saving money while making healthy snacks for your family and active lifestyle!
Save