This site contains affiliate links. Please read our Policies for information.

I am always looking for new snack ideas for our kids to help them refuel between school and swim club.  They train four to five days a week and have very limited time after school so the snacks I make for them need to give them protein and nutrients to keep them going until they get home for dinner.  While they love macaroni and cheese, as any child does, I try and mix it with other foods they love to provide a more balanced snack than if they ate it alone.  These macaroni and cheese snacks with bell peppers are a favorite for our children (and adults) and make for a perfect quick and easy snack recipe.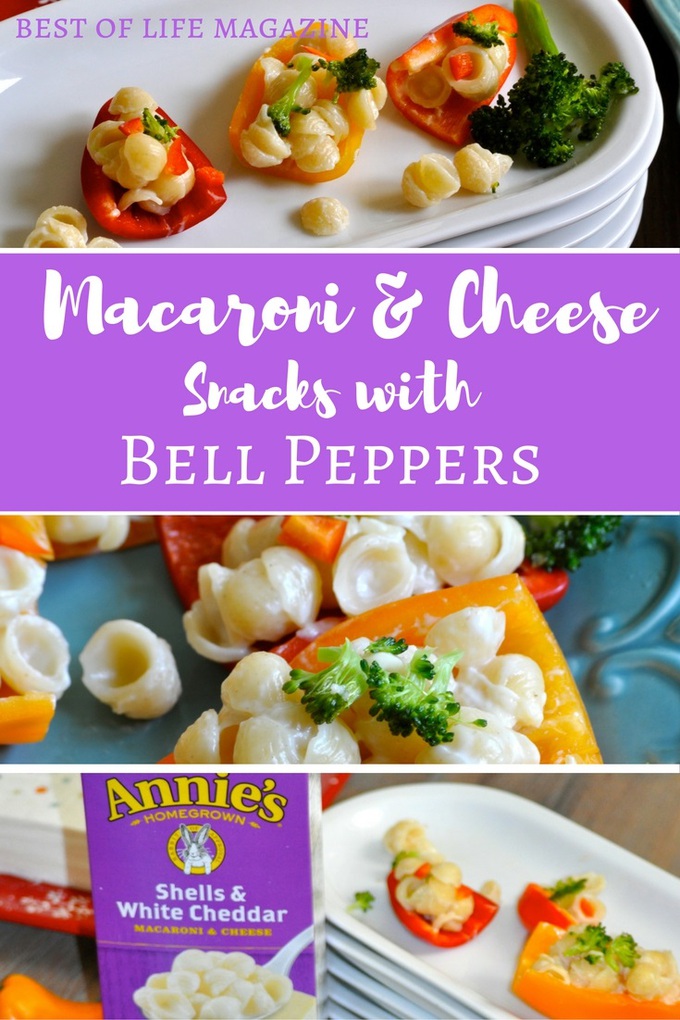 Macaroni and cheese snacks with bell peppers make for a crisp and healthy snack everyone will enjoy!
It has always been a priority for me and my husband to fill our home with as many organic or natural foods as possible and thankfully doing that has become easier over the last couple years.  Finding natural and organic foods for your family does not have to be difficult. And if you shop smart it doesn't have to be expensive either.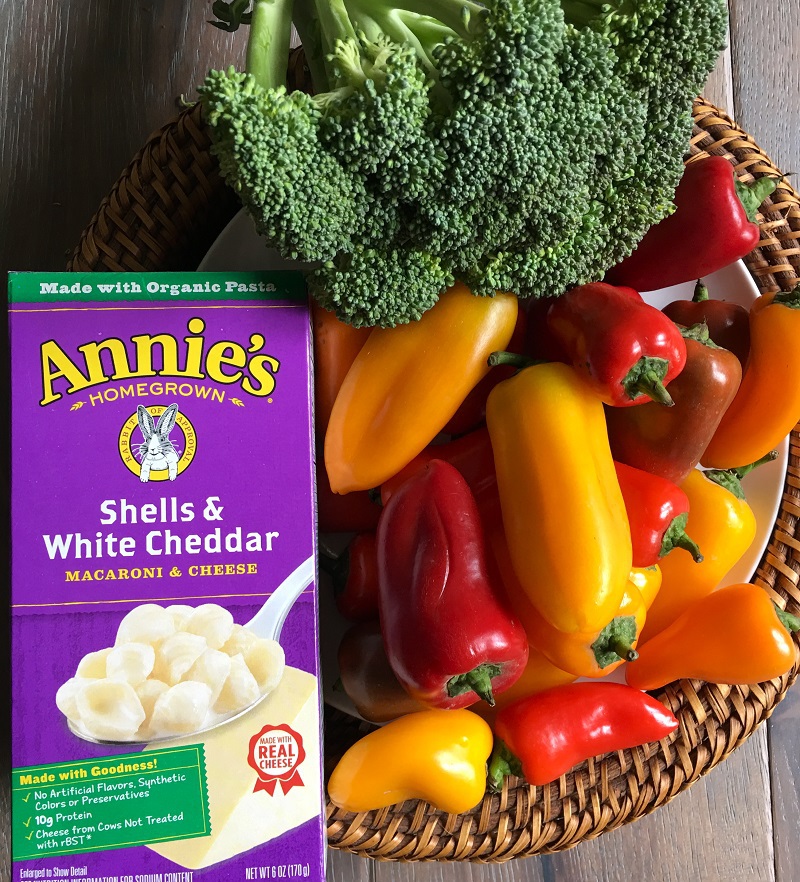 One of the staple brands in our home is Annie's and tried and true is Annie's Macaroni and Cheese. I can find it at Walmart for a fraction of the price as some other grocery stores; saving money on our grocery budget is always welcome!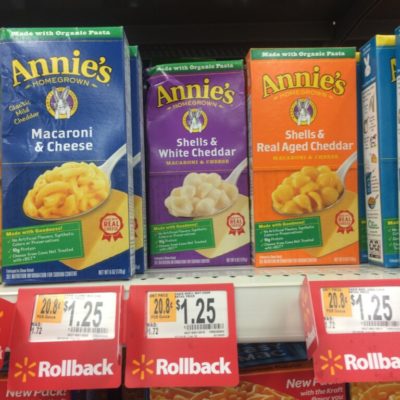 Macarni and Cheese Snacks with Bell Peppers Ingredients
1 box Annie's Homegrown Shells & White Cheddar Macaroni & Cheese
Approximately 20 sweet mini peppers in assorted colors
1 head broccoli

Macaroni and Cheese Snacks with Bell Peppers Directions:
1.Make Annie's Shells & White Cheddar according to the instructions on the box.
2. Preheat oven to 425 degrees. Drizzle a little olive oil on a small baking sheet, then spread it around on the pan.
3. In a medium bowl, add broccoli, olive oil, garlic, and salt to taste. Toss broccoli with a spoon until it's completely coated.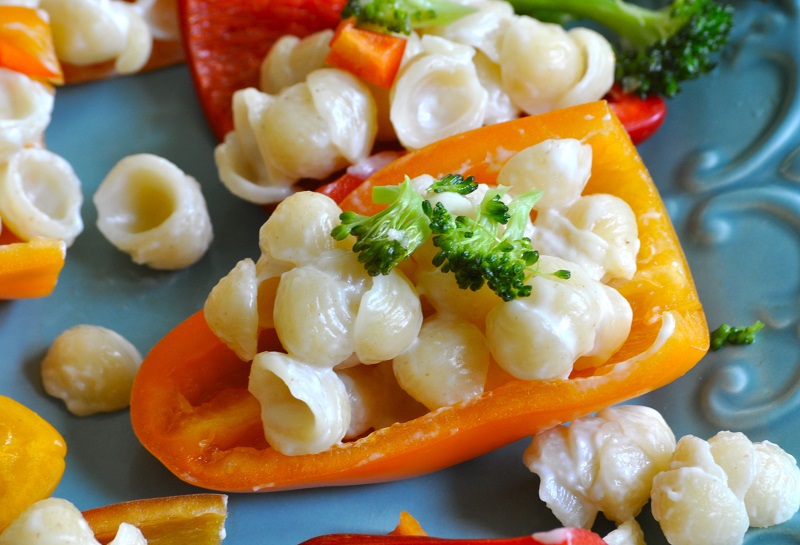 4. Pour broccoli on the prepared baking sheet, spreading out into an even layer. Scoop out any garlic & oil left in the bowl and sprinkle it over the broccoli until coated.
5.Bake for 10-12 minutes, or until broccoli is cooked through.Rem
6. Remove from oven and chop into small pieces.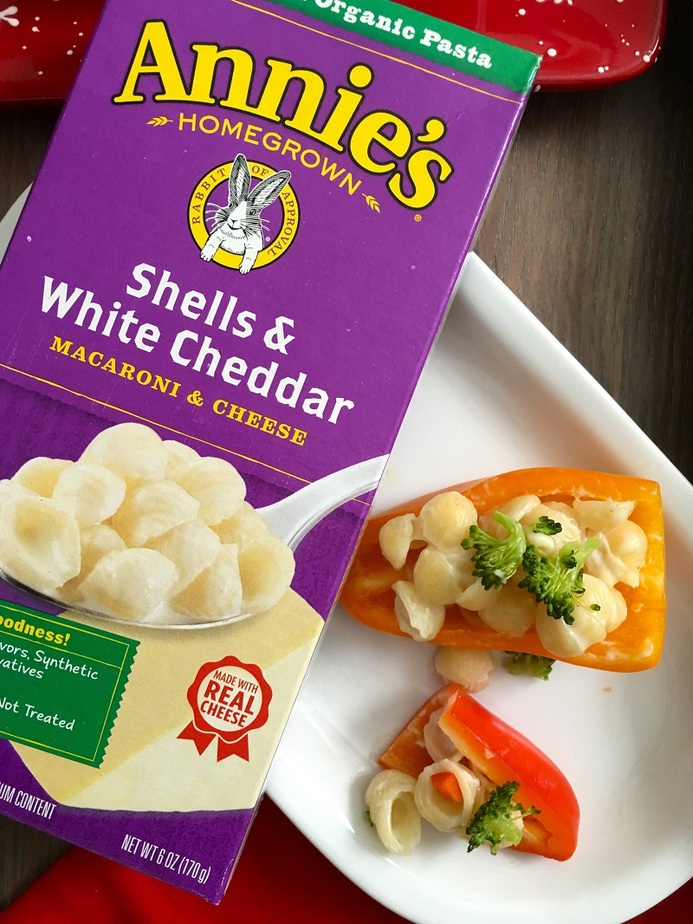 7. Wash off the mini bell peppers and dry.
8. Cut off the stem of the bell pepper. Slice the bell pepper in half from the top down. Remove the seeds and the fibrous white filaments.
9. Fill each bell pepper with the prepared Annie's Shells & White Cheddar and top with chopped broccoli pieces.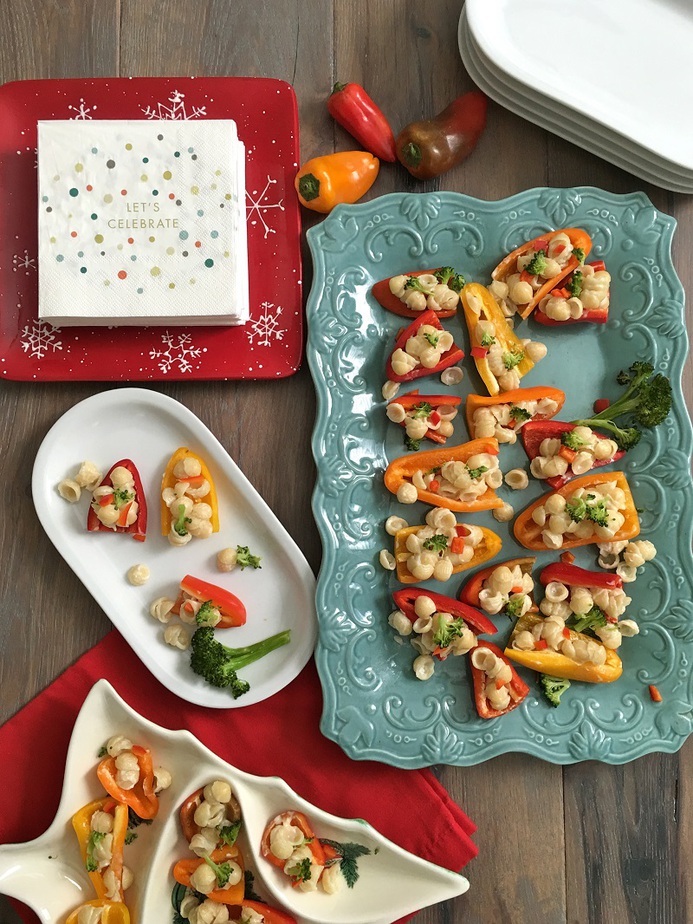 Enjoy! These macaroni and cheese snacks with bell peppers are tasty even after the macaroni has cooled off. The crisp texture of the peppers paired with soft macaroni come together for a dish filled with texture and flavor for a healthy snack! Plus with the red and green accent colors, they look beautiful for a holiday recipe, too.