This site contains affiliate links. Please read our Policies for information.
Whether you are Irish or not St. Patrick's Day is a holiday to celebrate in all of your green glory.  I personally am not much of a beer drinker so while green beer looks SO fun, it never tastes as fun as it looks.  So for me that means it is time to get creative and make my own green drink which often ends up being one of my favorite cocktails – a low cal mojito!  The best part about this low cal mojito recipe is that it is delicious all year long and refreshing during warmer weather.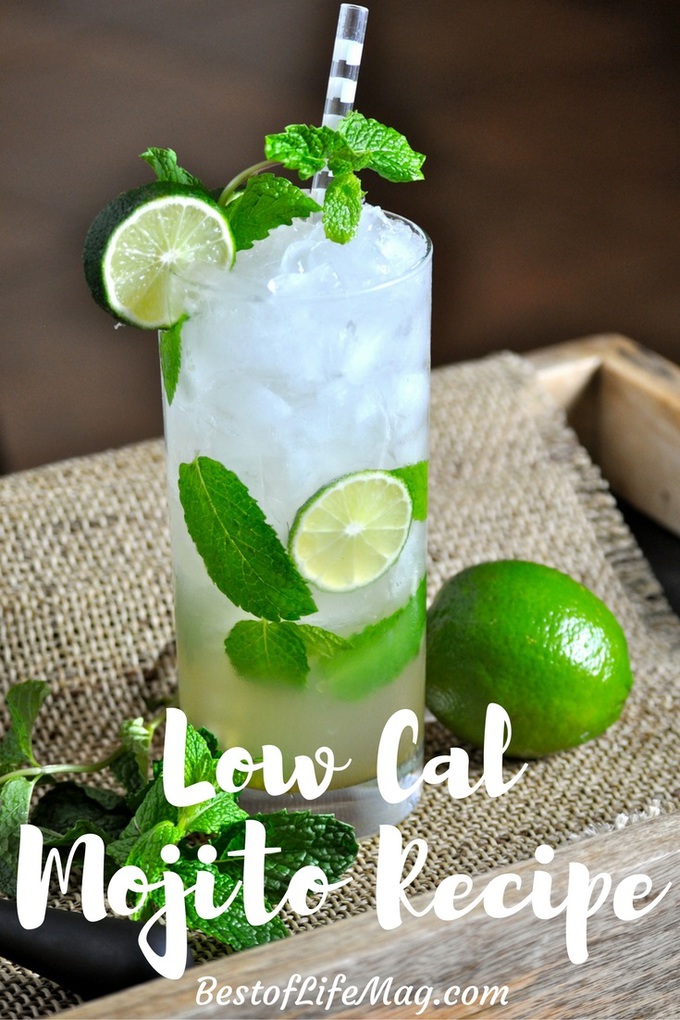 A low cal mojito recipe is a cocktail that can be enjoyed all year long and adds a fun twist to St. Patrick's Day fun as well!
Making this low cal mojito recipe is easy when I have the right tools. I keep a shaker, some mojito glasses, extra straws, lemon mixer, margarita mixer, square ice cube trays, tools for muddling, and a cute serving tray on hand just in case of guests!
Low Cal Mojito Recipe Ingredients:
1.5 ounces rum or add more if you prefer a bit stronger drink.
1/2 cup of Lemon Drop Mixer (Citra Fresh & Bare make some great ones!)
1/2 cup of Margarita Drop Mixer (Citra Fresh and Bare are options; I am sure there are more as well!)
1/4 lime wedge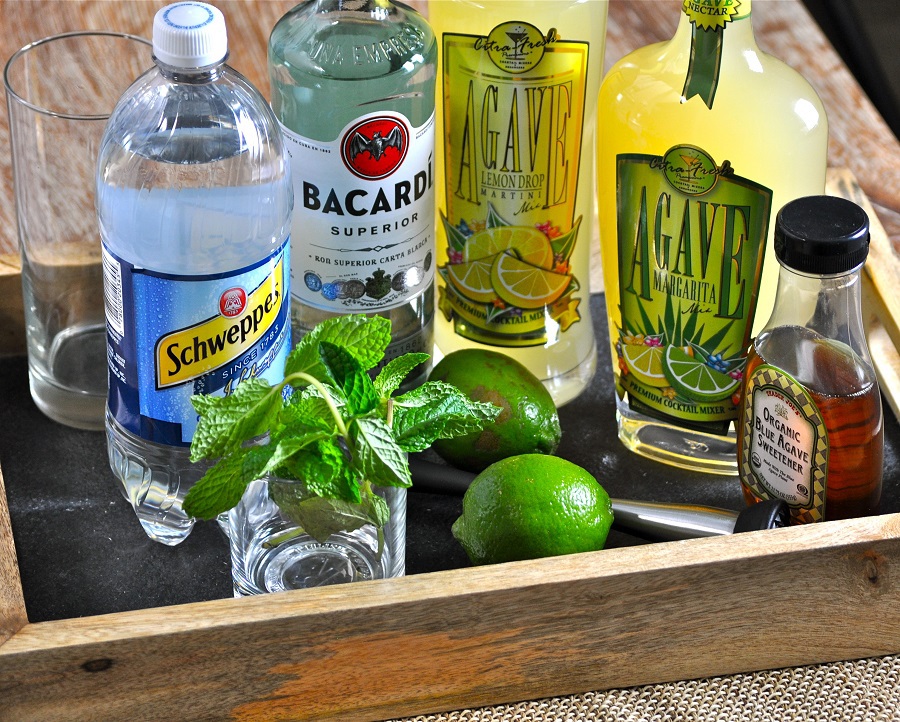 2 sprigs fresh mint
cucumber slices
2 teaspoons agave
1 cup crushed ice
Club soda
Cucumber skin "shamrock" for garnish

Low Cal Mojito Directions:
Place lime, mint, cucumber slices, and sugar in a tumbler or highball glass and muddle.
Add ice to glass and pour the mixers over ice.
Top with club soda or flavored carbonated drink.
Stir and serve your low cal mojito immediately garnished with a cute cucumber shamrock.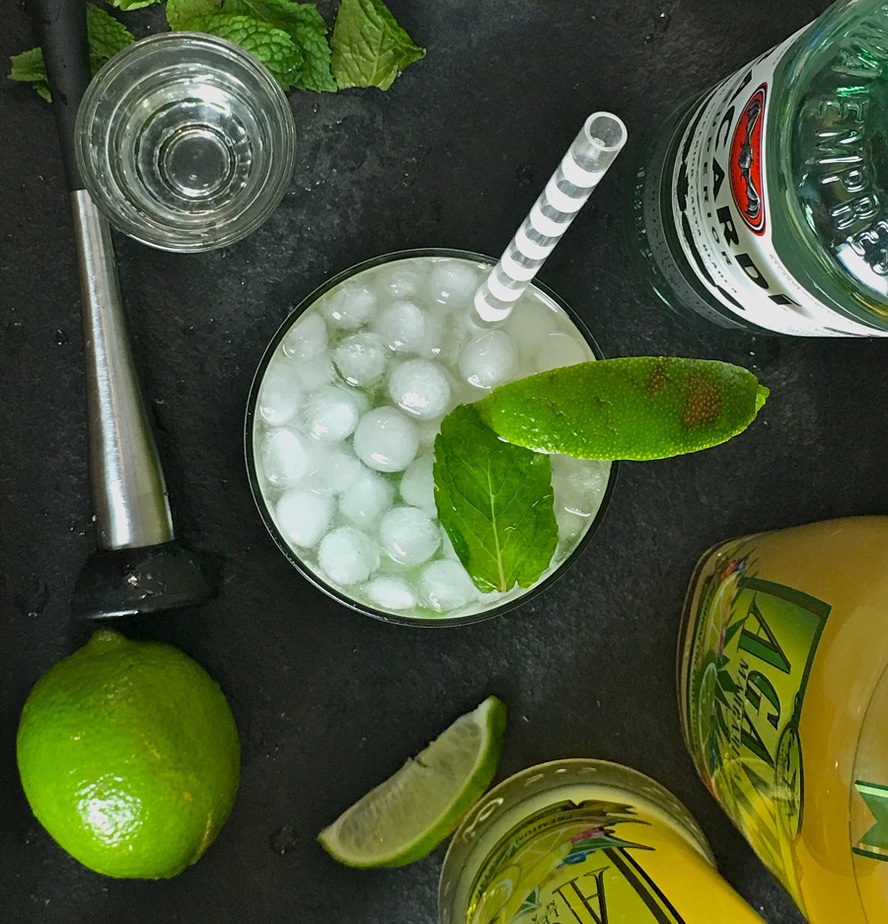 We love low calorie cocktail mixers like these that we used in this low cal mojito recipe that leave out the high fructose corn syrup and use 100% real fruit juices, purified water, and organic agave syrup instead.  If you do as well, be sure to try our favorite nearly NorCal margarita recipe!
Save
Save
Save