This site contains affiliate links. Please read our Policies for information.
Something is happening to us this year.  Both my husband and I turn 40 and with that seems to come a deeper sense of appreciation for the life we have together with each other and our children.  As part of our journey toward better healthy choices, we started juicing one meal per day about six times a week in the middle of March.  This green juice recipe to lose weight was perfect for us as beginning juicers and helped us lose weight gradually and have more energy along the way.
Lose the bloat and feel energized with this green juice recipe to lose weight!

Green Juice Recipe Ingredients:
2 cucumbers
4 celery stalks
2 small red apples or 1 large red apple
3 bunches or Kale (red or green)
1 lemon
1 large handful of spinach
Directions for this Green Juice Recipe for Beginners:
Clean all fruits and vegetables.
Begin juicing the fruits and vegetables by placing them in the feed chute and use the food presser to push them gently down.  Do your kale and leafy greens first to allow the other ingredients to bring any remaining nutrients through the food chute with them afterwards.
Press all fruits and vegetables through the food chute, stir your juice, and serve over ice.
Store any remaining juice in an airtight dark container that does not allow light to come through and drink within 24 hours.  (Honestly, 16 hours is my personal recommendation.)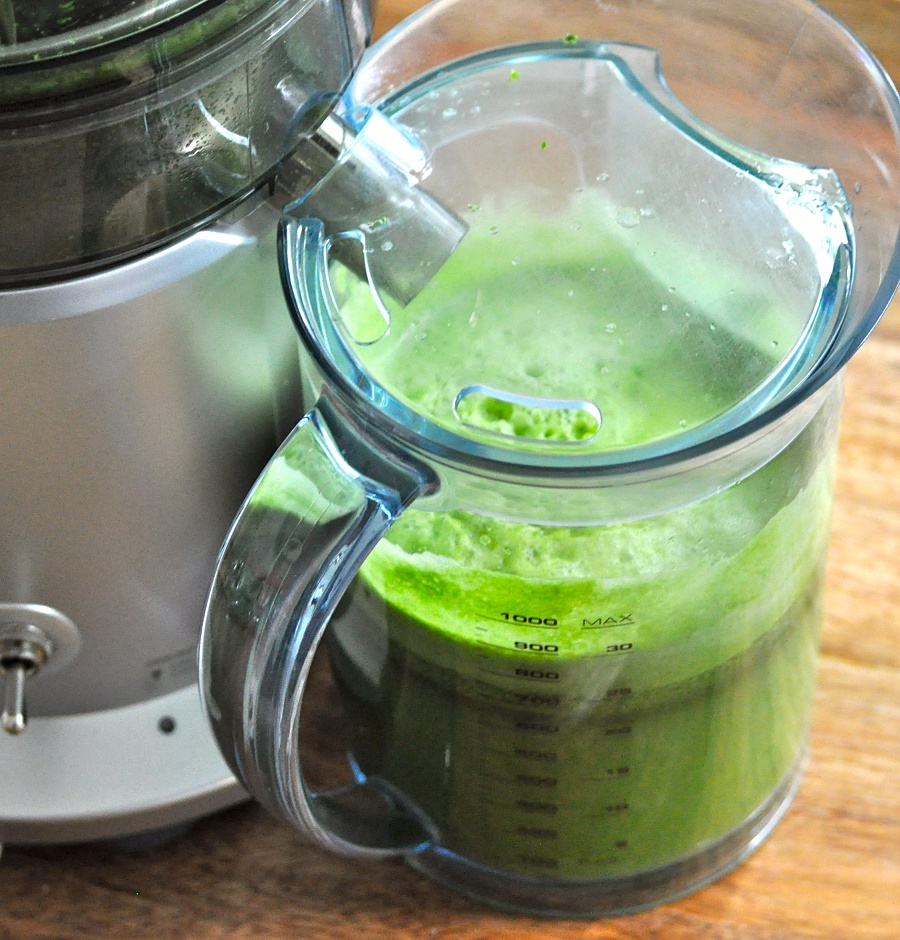 After six weeks of juicing one time a day, both my husband and I lost seven pounds without making any other changes.  While we don't juice each and every day, this is the green juice recipe we come back to time and time again. For us, this juice recipe supports a healthy whole food diet that we enjoy.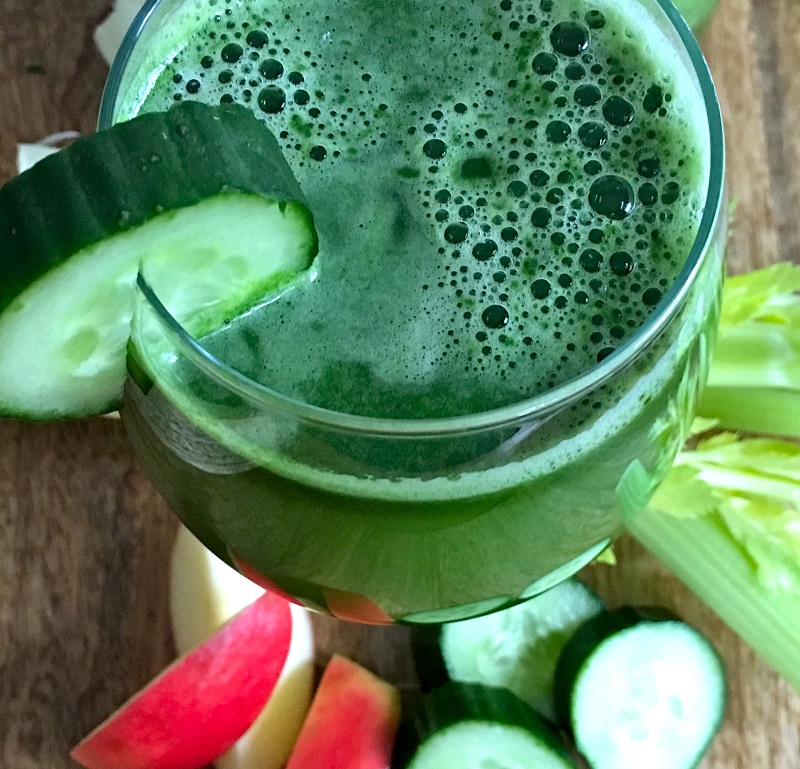 Don't worry – we know it's all about balance. We still enjoy our favorite recipes and our tried and true Nearly NorCal Margarita!
Save