This site contains affiliate links. Please read our Policies for information.
Popsicles are refreshing and help cool us down during the warm summer in Southern California, but popsicles with alcohol offer a whole new twist on summer fun for adults.  These vodka popsicles combine some favorites because they are made with Three Olives Vodka and they taste just like Fruit Loops.  I know…you are very welcome.
Vodka popsicles that taste just like Fruit Loops and are made with Three Olives Vodka are perfect as a tasty treat and even better as a party favor.
This vodka popsicle recipe will fill 8 Popsicle molds, is easy to prep, and freezes overnight so they are ready the next day.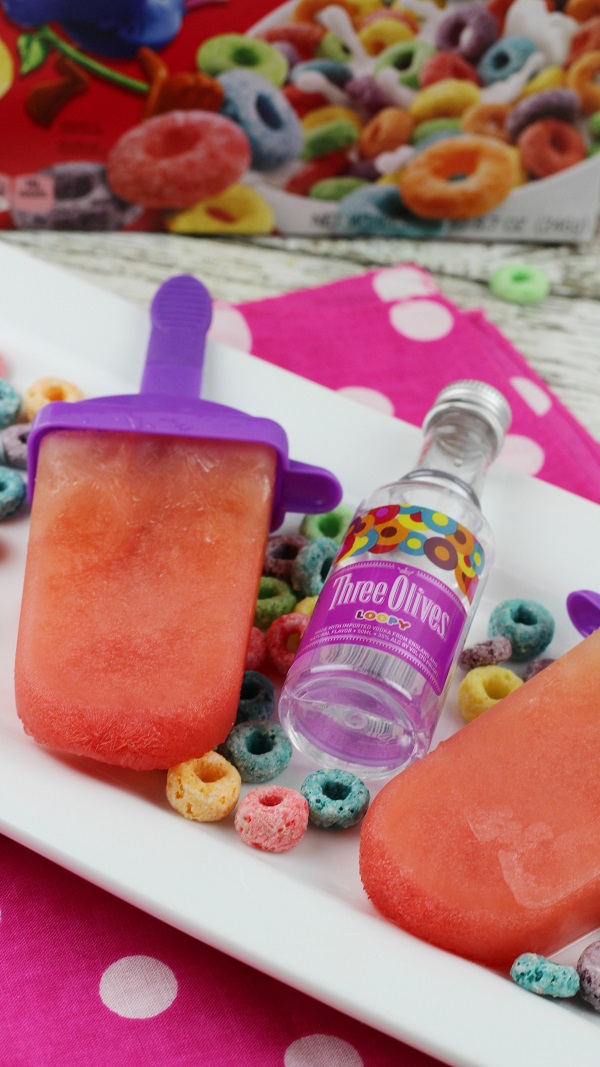 To make these Fruit Loop Vodka Popsicles you will need the following ingredients:
2 cups pineapple juice
1/4 cup grenadine
1 1/2 ounces of Three Olives Loopy Vodka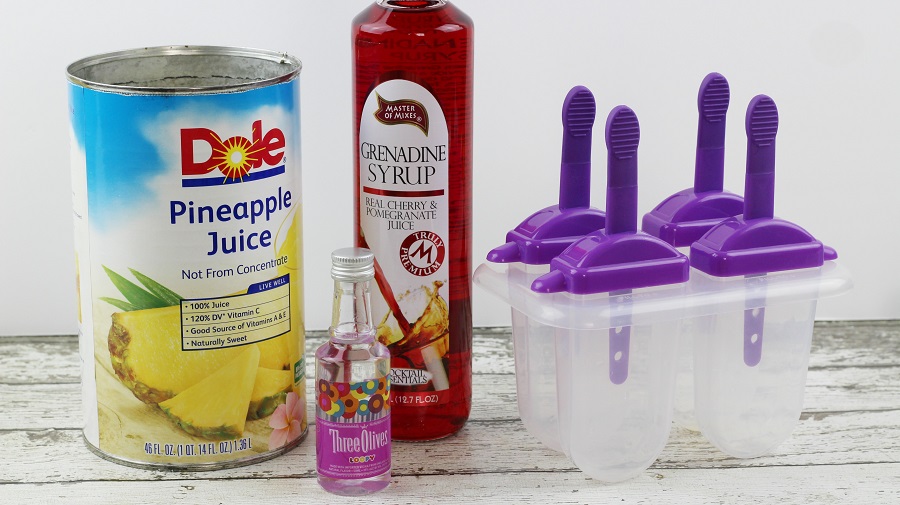 How to make Fruit Loop Vodka Popsicles:
1. Combine all ingredients into a pitcher and stir to mix well.
2. Pour into the molds and freeze overnight.
3. ENJOY and savor the taste of Fruit Loops as childhood and adulthood meet!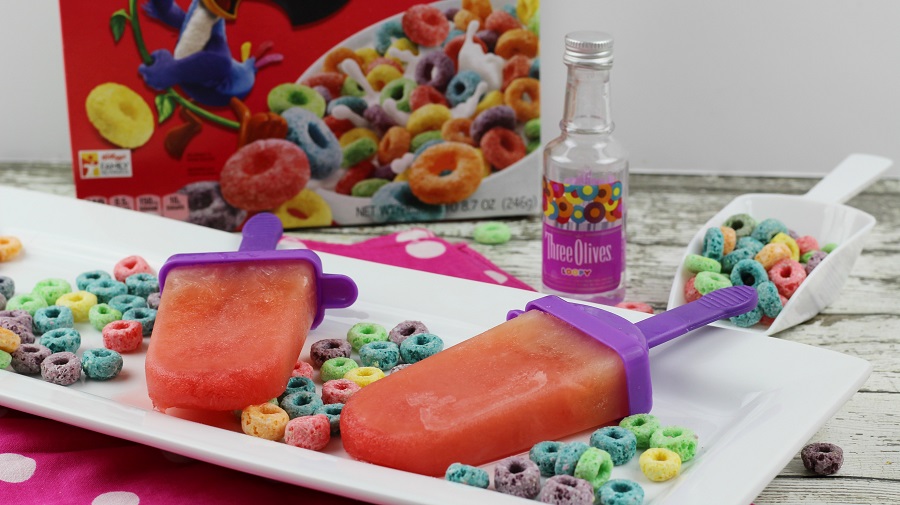 Serve these popsicles with alcohol responsibly.  If you are looking for some great cocktails to serve with these? Try our Blood Orange Moscow Mule or Nearly NorCal Margarita.  And be sure to make some of these amazing side dishes for a BBQ.
Save