This site contains affiliate links. Please read our Policies for information.
Some people love cooking, some love baking, and others – well they love making cocktails.  A cocktail that tastes amazing, presents beautifully, and is crafted with care and passion makes people happy. Everywhere I go it seems I hear about Fireball.  Shots and cocktails of all varieties which are always paired with a fun story. After all if it tastes like Heaven and burns like Hell, a Fireball whisky cocktail tells a story – and is totally worth it.
This Fireball whisky cocktail with passion fruit brings out the best in Fireball with a fruit infusion that will put the fire breathing dragon to rest.

A beautiful drink is even more enjoyable to drink and this fireball whisky cocktail will not disappoint. The vibrant colors make it stand out at a party or gathering and make for an awesome conversation starter when people learn it is actually a Fireball cocktail.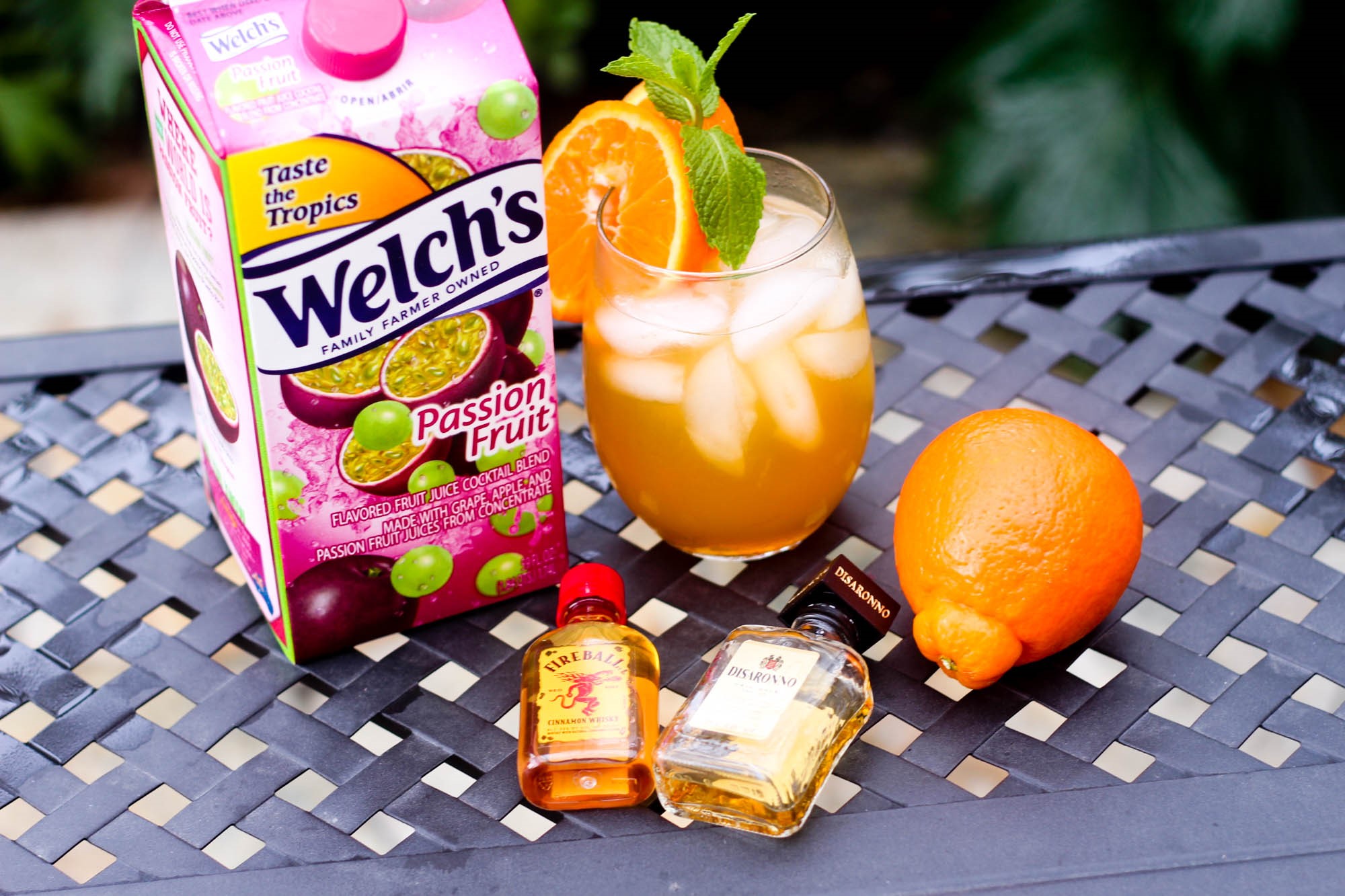 Passion Fireball Whisky Cocktail Ingredients:
2 ounces Fireball
2 ounces Disaronno
3 ounces Welch's Passion Fruit Punch
Orange Slices
Ice Cubes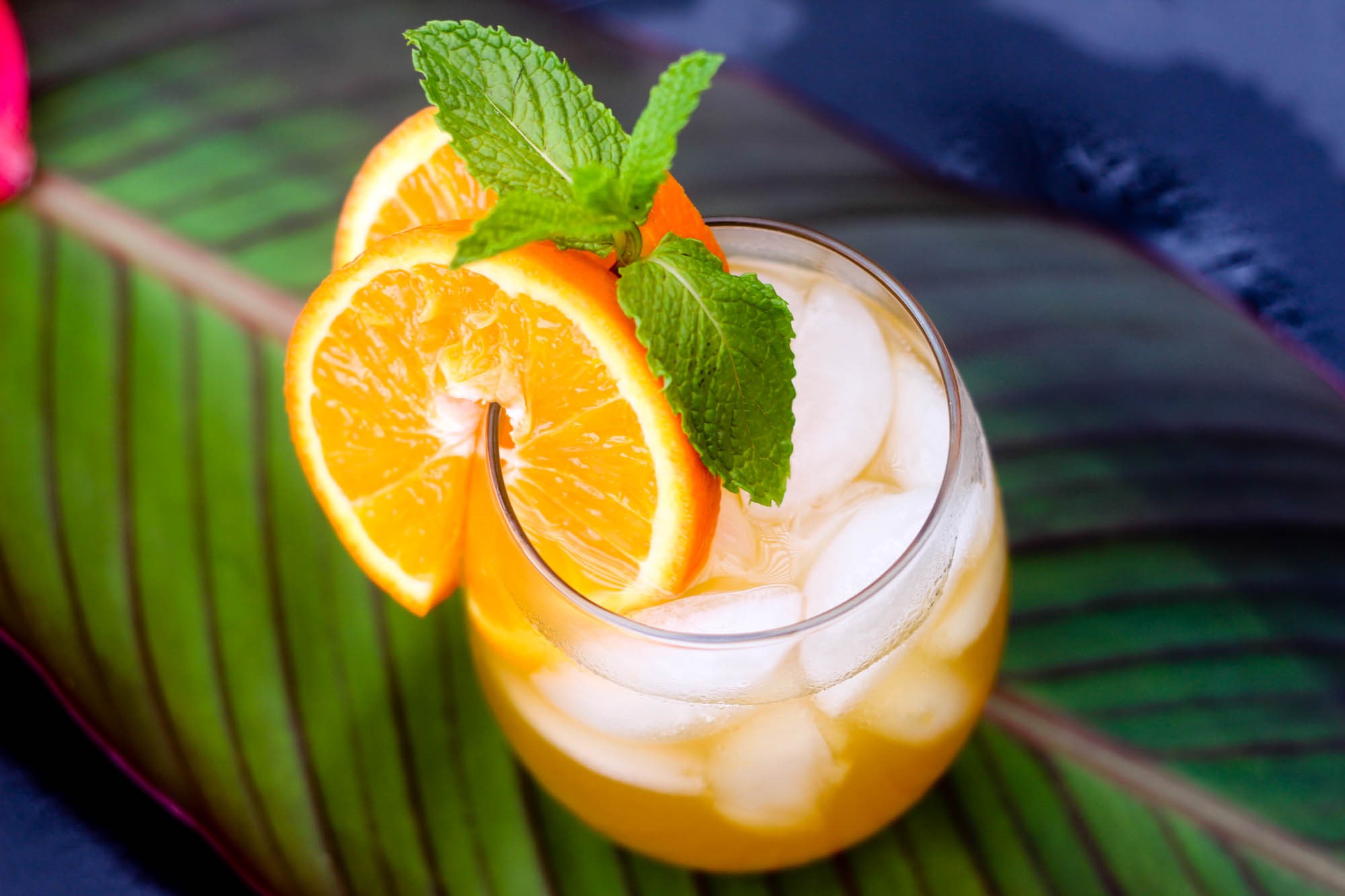 How to Make a Fireball Whisky Cocktail with Passion Fruit:
1. In a cocktail shaker add Fireball, Disaronno, Welch's Passion Fruit Punch and lots of ice.
2. Secure the lid on the cocktail shaker and shake using fast and short movements for 30 seconds.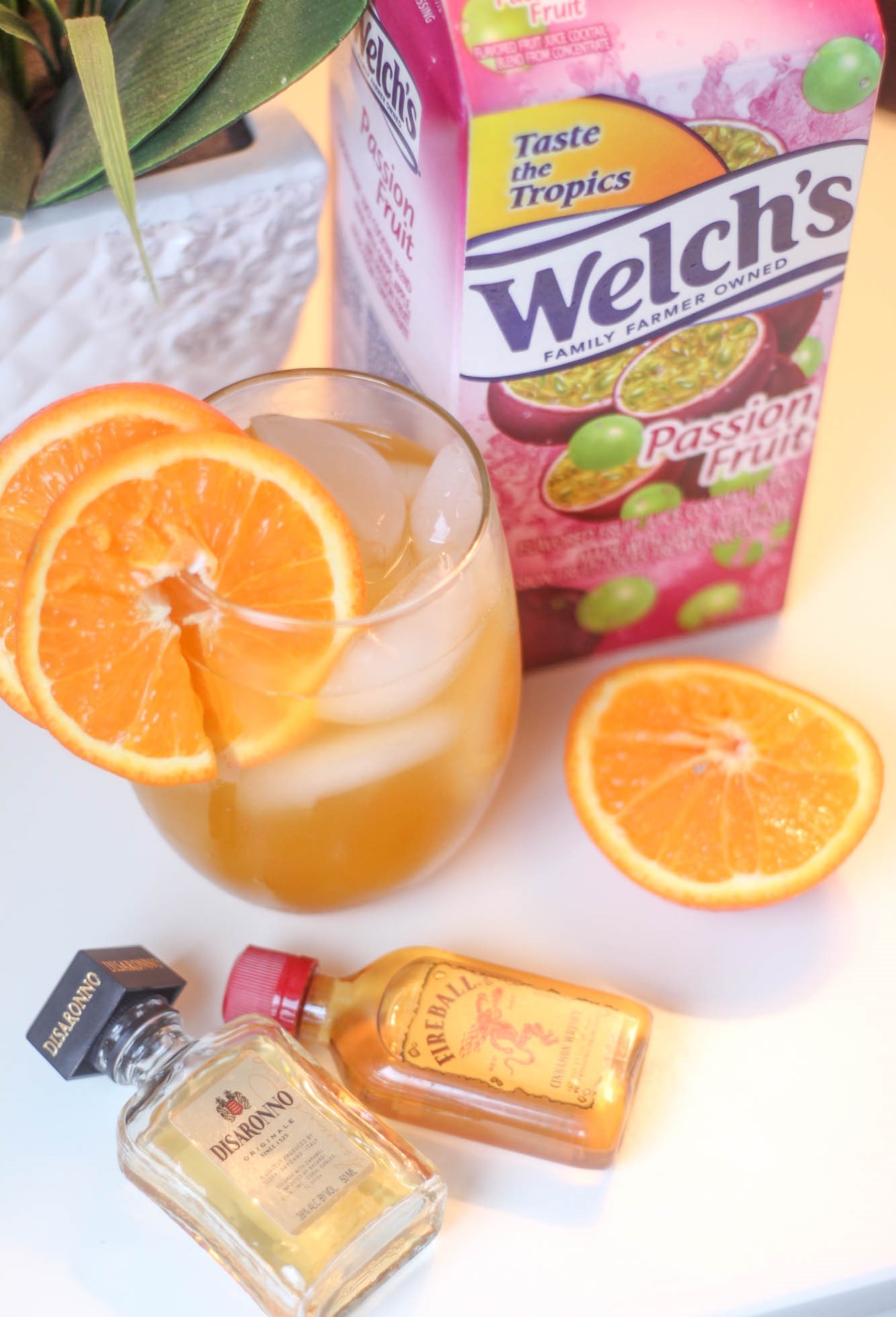 3. Strain into a chilled glass filled with ice cubes.
4. Garnish with two orange wheels.
5. Serve.
6. Drink responsibly, and never drink and drive.