This site contains affiliate links. Please read our Policies for information.
My mom made an amazing Beef Stroganoff recipe when I was a child so I was ecstatic to make this super easy version that I can make in the crockpot.  I love crock pot recipes because they offer convenience for a busy day without compromising flavor! The best crockpot recipes with beef help enhance the flavor and are easy to cook meals. A prime example of that is this beef stroganoff crockpot recipe.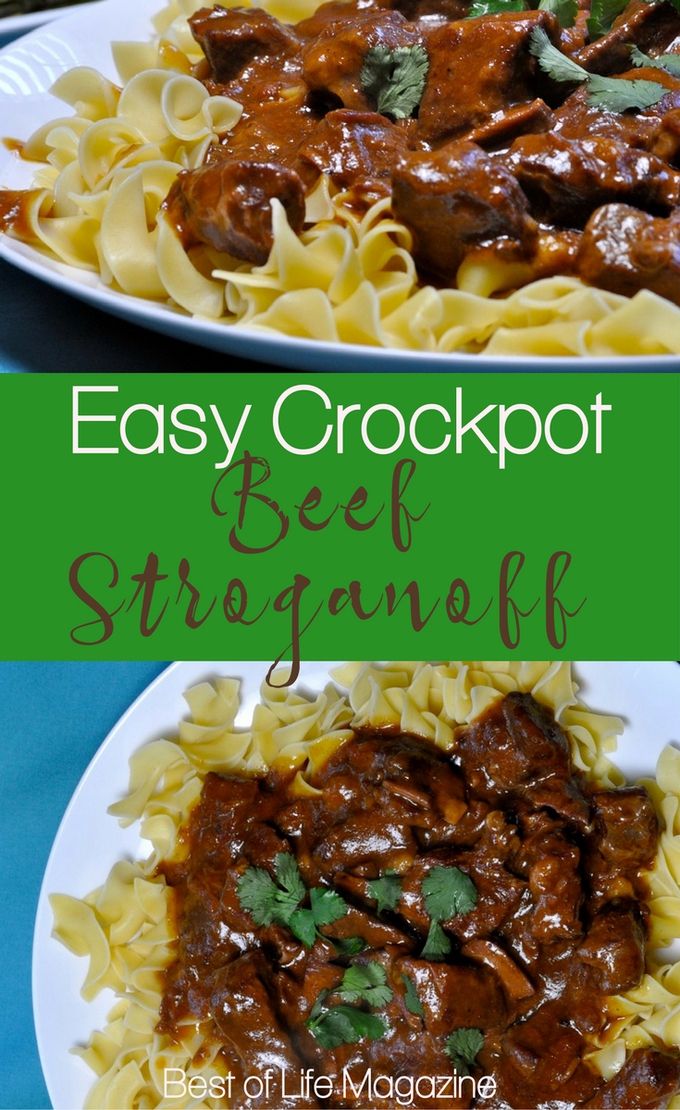 It's a magical time to be alive. There are crockpots that fit every shape and size of recipe. Special ones for dips, small ones that travel well, large ones that make enough for the whole crew, and even crockpots that perfectly cook all of your favorite casseroles. With the help of crockpot liners you can make clean up and cooking a breeze. Not to mention there are so many beautiful crockpots out there now, they go right on the table without looking out of place!
Enjoy this easy beef stroganoff crockpot recipe for a weeknight meal or with guests.  The golden mushroom soup adds flavor and it has only SIX ingredients.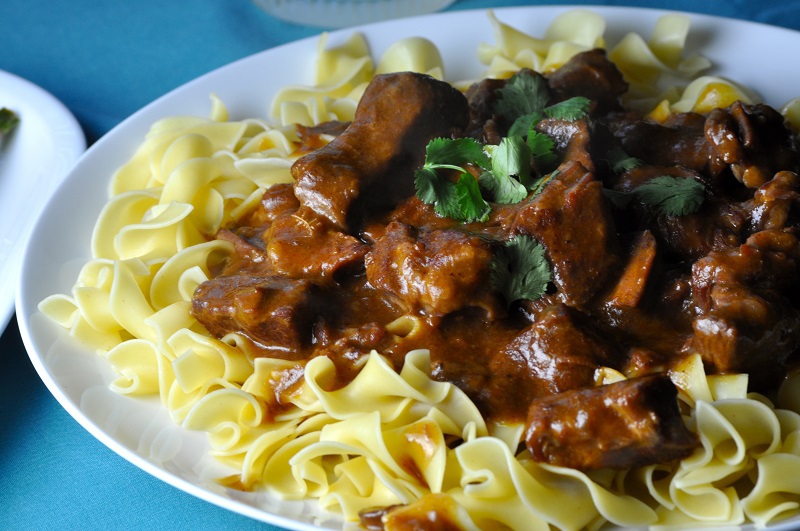 An easy beef stroganoff recipe requires the use of a crockpot. Using a crockpot for this beef recipe infuses flavors in ways you haven't tried before. Where my mother would work hours to make the best beef recipes, I get to cheat a bit thanks to the crockpot. All you need to do is throw the ingredients together and go about your busy life. When you return home you'll have the easiest beef stroganoff crockpot recipe you've ever had.

Ingredients for Beef Stroganoff Crockpot Recipe:

Directions for Beef Stroganoff Crockpot Recipe:
1. Combine soups and bread crumbs in slow cooker and mix well.
2. Add beef and make sure all beef is covered in soup mixture.
3. Cover and cook on low for 8 hours or until the meat is tender. I find that I can go up to 10 hours and the meat just falls apart.
4. About 40 minutes before meat will be done, boil water and cook noodles according to the directions on the package.  Do not substitute the egg noodles for any other kind of noodle – they are part of the magic.
5. Serve noodles with beef mixture on top with a side salad for a perfect meal.

The Best of Crockpot Recipes
Enjoy and be sure to try our other slow cooker recipes!